In:
As a novice casino gamer, I can tell you it can be daunting at times to learn a new game, and it looks like Casino Royale is offering a new option to learn to play and walk away with free drinks.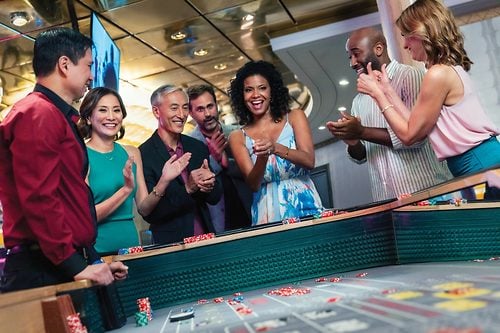 A new option on Royal Caribbean's Cruise Planner is called "Learn To Play: Casino Table Games", which costs $25 per adult and it includes $25 in FreePlay, plus two complimentary drinks.
Guests that sign up will get step-by-step instructions for either Blackjack, Roulette, Three Card Poker or Ultimate Texas Hold'em.
The cost of the activity is credited back in casino FreePlay, and the two free drinks are a bonus.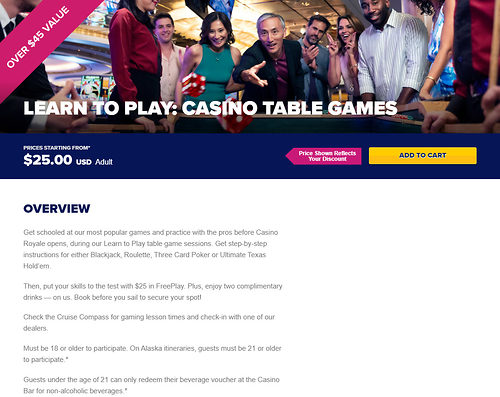 You can find this activity on select Royal Caribbean sailings by accessing the Cruise Planner, and going to Internet & More > Casino Royale
Guests must be 18 to participate, and under 21 years old can redeem their beverage voucher at the Casino Bar for non-alcoholic beverages.
Thanks to RoyalCaribbeanBlog reader CGTLH for alerting us to this new option.