A change of heart on Royal Caribbean Blog Podcast
In:
Our newest podcast episode is out to help give you a quick "audio escape" to a Royal Caribbean cruise!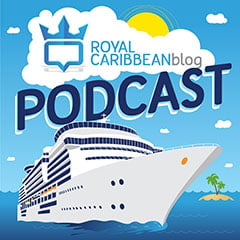 Episode 205  is now available to listen to, where Matt and Michael discuss ways their cruising habits have changed over the years.
As time passes, people discover new experiences and may even change their minds about past ones.  When it comes to cruising, the same basis holds true.  In this episode, the cast discuss how their own cruising preferences have evolved .
Here's the podcast page for Episode 205. And don't forget to subscribe to the podcast via RSS, Stitcher or on iTunes!
Take a listen and as always, let us know what you think! Please rate and review the podcast on iTunes and leave your comments below!