Choosing a stateroom on Royal Caribbean Blog Podcast
In:
This week's podcast episode is ready to go, as we present episode 166 of the Royal Caribbean Blog Podcast for your downloading pleasure.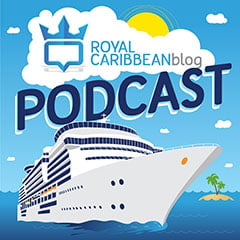 This week, we take an in-depth look at the stateroom choices available on a Royal Caribbean cruise. After picking the ship, your stateroom is the next most important choice in the cruise planning process and there are a lot of factors that contribute to picking the right one for you.
There's also lots of reader emails and voicemails to share this week about everything Royal Caribbean.
Here's the podcast page for Episode 166. And don't forget to subscribe to the podcast via RSS or on iTunes!
Take a listen and as always, let us know what you think! Please rate and review the podcast on iTunes and leave your comments below!