In:
It looks like Royal Caribbean is looking for ways to advertise beyond the traditional means, with this charger spotted in Atlanta's Hartsfield-Jackson Airport.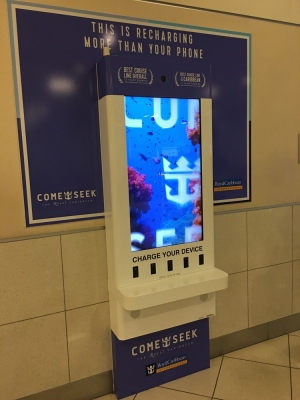 Photo by Michael Poole
The C Terminal has this phone charging station that subtly hints a cruise can recharge you, just like this station recharges your phone. 
If you find yourself in Atlanta, check out this little taste of Royal Caribbean!