In:
Royal Caribbean ships offer a lot, including an adults-only retreat known as the Solarium.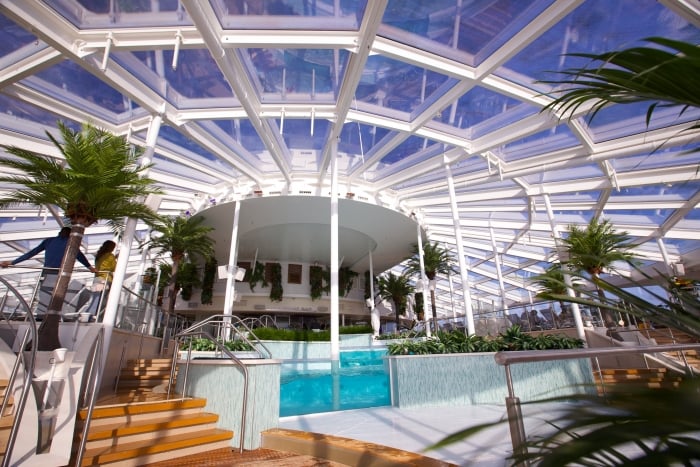 The Solarium is a part of every Royal Caribbean ship, where adults can enjoy a pool experience and simply relax.
If you want to know more about this adults oasis, then here is what you need to know.
What is the Solarium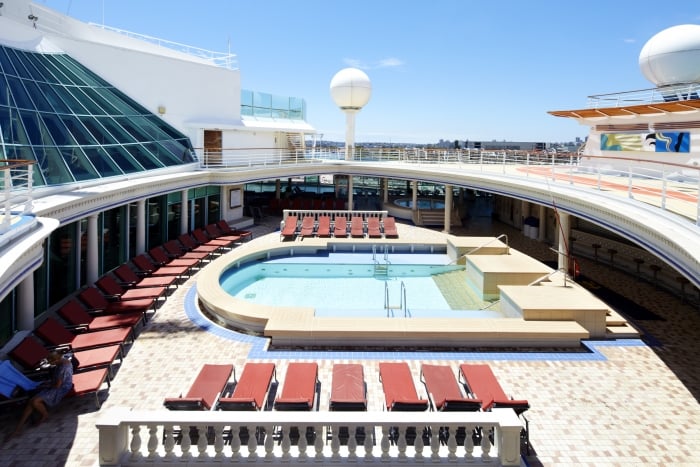 Essentially, the Solarium is the adults-only pool that is open to guests that are at least 16 years old.
In some rare cases, the Solarium will be opened up to guests under the age of 16, provided they are directly supervised by a parent or guardian.
The Solarium often includes a pool, hot tub, seating area and a bar.
A nice difference between the Solarium and the main pools are Royal Caribbean tends to have cushioned lounge chairs available to use in the Solarium.
In addition, the Solarium on most ships is glass-canopied to ensure the area is always temperate.  The glass keeps the heat in, and often, the Solarium is one of the warmest spots onboard.
How is the Solarium different across ships?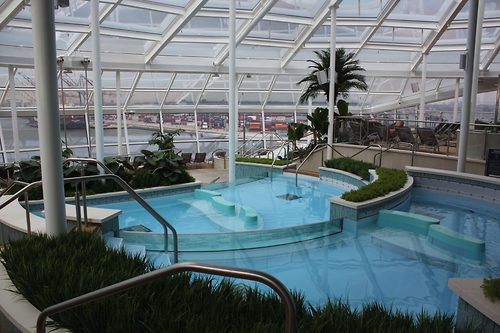 The layout and features of the Solarium vary by classes of ship.
In general, the Solarium area has gotten larger and offered more to guests in the larger and newer Royal Caribbean ships.
Most Solarium pools are a single wading pool, whereas on the Quantum class ships, the Solarium features a series of cascading lagoons in the center, where guests can swim.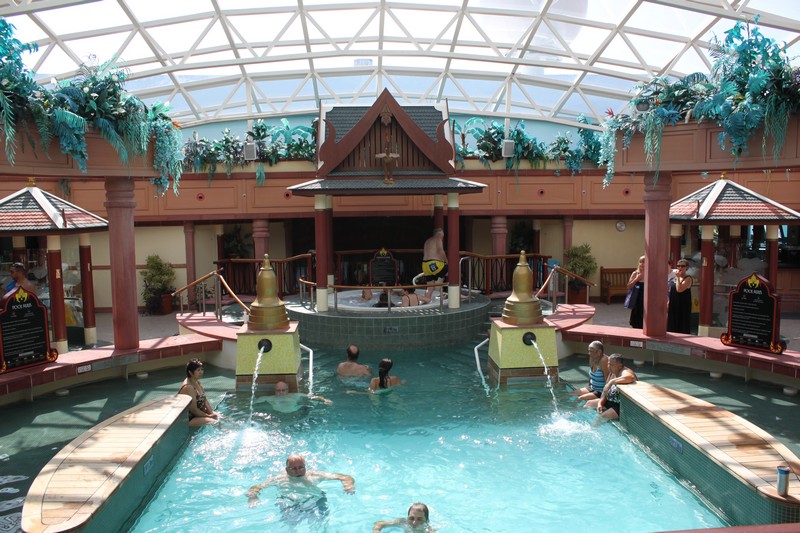 Some Solariums have a retractable roof, whereas on other ships it is fixed.
On Harmony of the Seas, there is no pool in the Solarium but there are hot tubs. 
Majesty of the Seas does not have a Solarium.
Where is the Solarium located?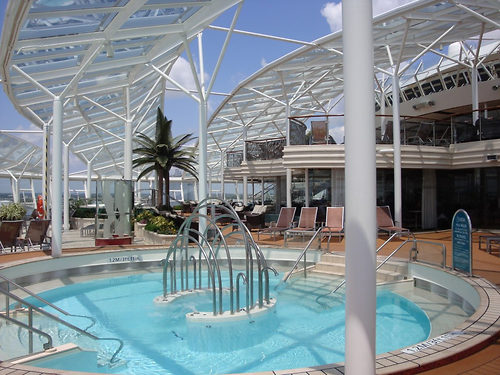 Here is a breakdown by ship class of where the Solarium is located
Vision class: Deck 9 mid
Radiance class: Deck 11 forward
Voyager class:  Deck 11 forward
Freedom class:  Deck 11 forward
Oasis class: Deck 15 forward
Quantum class: Deck 14 forward
Is there any additional cost to use the Solarium?
No, the Solarium is free for adults to use.