How Royal Caribbean & Heineken created a new recyclable beer keg that serves up better tasting beer
In:
Royal Caribbean is using a brand new beer keg that is great for the environment and offers better tasting beer too!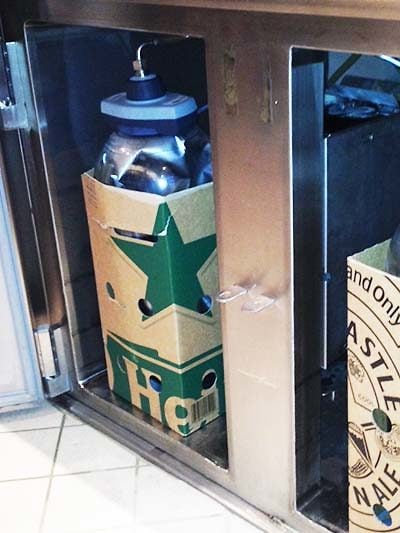 Royal Caribbean and Heineken Global Duty Free developed a 100% recyclable beer keg known as BrewLock.
The BrewLock keg holds beer in a collapsible plastic sac inside a hard-shell plastic container. Pressurized air inside the shell squeezes the sac, forces the beer into a hose and on to the tap, without air or gases ever touching the beer.
It's made of PET, the most widely recycled plastic in the world, according to The National Association for PET Container Resources.
The BrewLock can be completely recycled and can be reused to make new bottles, fiberfill for winter coats, certain auto parts and a wide range of other items.
One big advantage of the BrewLock is the keg serves nearly all the product and leaves far less wasted suds behind that are found in traditional kegs.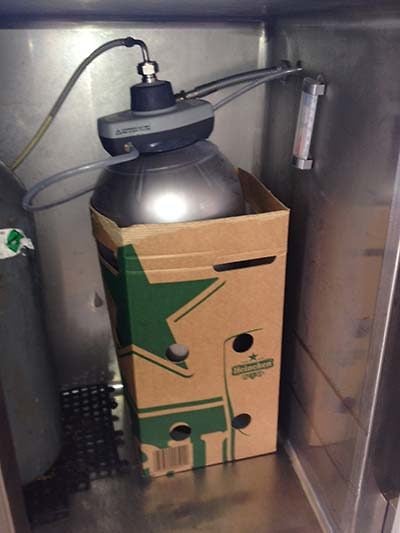 Royal Caribbean Vice President of Safety and Environmental Stewardship, Rich Pruitt, is a big fan of the new innovation, "From our side, any kind of recyclable materials that can be compacted and stored easily and then recycled versus shipping stuff around the world, from a carbon reduction concept is a good idea.  Plus, if we don't have these big (metal) kegs on board that are empty and we're hanging onto them for awhile, it allows us more storage space for other things."
Besides freeing up precious space on a cruise ship by off-loading the compacted plastic kegs in ports with appropriate recycling facilities, the BrewLock further reduces Royal Caribbean's carbon footprint in another way.