In:
Summer is here and that means temperatures are going up and Royal Caribbean has some great ways to cool off and avoid getting over heated.
H2O Zone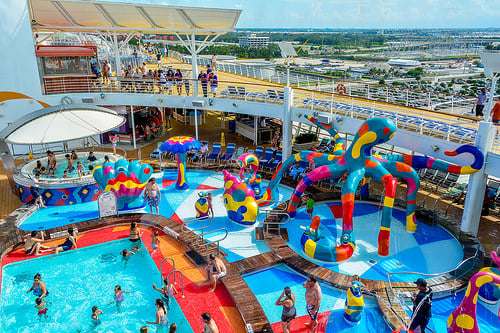 Royal Caribbean's H2O Zone was designed to cool off in a fun way.  
This colorful aquatic play area is filled with plenty of ways to get wet and it's a big hit with kids and even adults who dare to venture in.
Guests can run around, stand under, on top of and in between many different spouts of water.  The result is all the same: drenched before you know it!
Ice Skating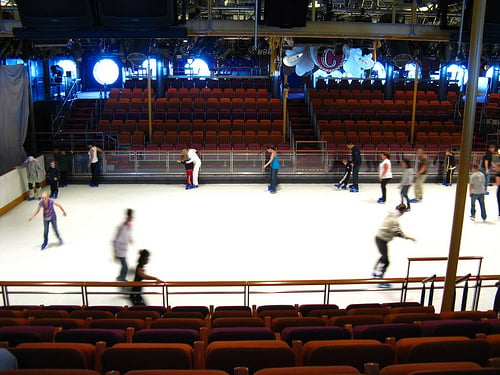 How about cooling down with some ice?
Voyager, Freedom and Oasis class cruise ships offer ice skating rinks onboard, where the temperature inside have to be right around freezing.  
Besides stopping the sweat, it's undeniably fun putting on a pair of skates and testing your skills in the rink.  From first timers to those people that can skate backwards (we envy and admire you at the same time), ice skating at sea will cool you down while you have fun.
Water slides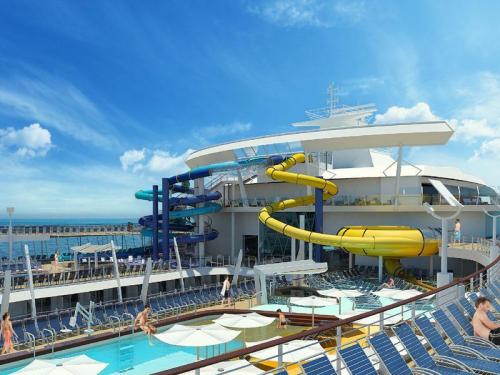 In 2016, two Royal Caribbean ships will begin offering water slides and according to our very unscientific research, water slides are a guaranteed way to cool off fast.
Starting with Harmony of the Seas, Royal Caribbean's brand new third Oasis class cruise ship, guests can choose from three different three multi-story water slides to ride down.
There will be a water slide with a champagne bowl that swirls riders around as they approach the end of the slide, as well as two racing water slides.
Majesty of the Seas will also be getting the "slide treatment", when she undergoes a refurbishment and will have water slides added too.
Private island swimming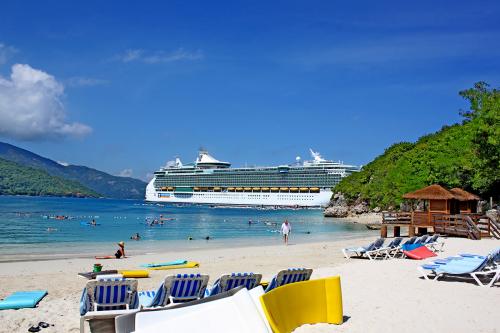 Pools, slides and even ice are great but it is tough to be a dip in the ocean.  At Royal Caribbean's private destinations of Labadee and CocoCay, you can do just that (and a whole lot more).
Both destinations are located in the warm waters of the Caribbean and are perfectly suited for a great beach day.
Lather up the sun screen and then jump in the water for a day full of sun, sand and swimming.
What is your favorite way to cool off on a Royal Caribbean cruise? Share your tips in the comments!