In:
The Centers for Disease Control is reporting Royal Caribbean's Legend of the Seas experienced an outbreak of gastrointestinal sickness that affected 114 passengers and 2 crew members.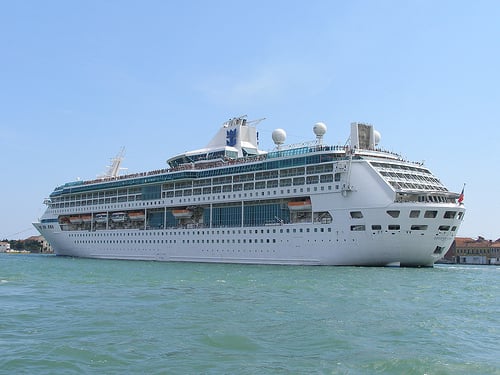 Those affected by the sickness experience symptoms such as vomiting and diarrhea.
Legend of the Seas is currently on a two week cruise that started on March 30 and continues until April 14, 2015.
Cruise lines are required to report the total number of gastrointestinal cases, with online updates posted when they account for more than 3 percent of passengers and crew.  The outbreak on Legend of the Seas is affecting 6.53% of the passengers and 0.27% of the crew.
Royal Caribbean is undertaking direction from the CDC to inhibit the sickness and prevent further outbreaks, including increasing cleaning and disinfection procedures making announcements to notify onboard passengers and crew of the outbreak, encourage case reporting, and encourage good hand hygiene.
Once Legend of the Seas returns to San Diego, CA, Royal Caribbean will provide additional cleaning crew to complete a thorough public and accommodation super-sanitization cleaning and disinfection, plan staged disembarkation for active cases to limit the opportunity of illness transmission to well guests, and plan for sanitation of terminal and transport infection control procedures.