In:
Royal Caribbean's new smartphone app, Royal iQ, is barely out but already they are looking at upgrading it to add more functionality.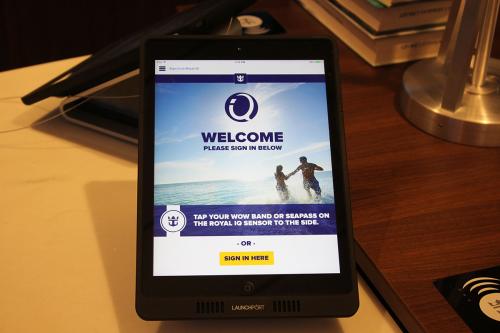 Speaking with a few of the Royal iQ app developers while on Quantum of the Seas, they are eyeing adding new functionality, including the ability to view your Cruise Compass via the app and add the activities you like to your personal calender.
In addition, guests will be able to book more onboard services, such as spa treatments and beverage packages, directly through the app.
These new features are being targeted for a "spring" 2015 launch.
The Royal iQ app is currently only available for iOS devices but an Android compatible version will be coming "in a few weeks", according to the developers we spoke with.
In addition to using the app on your smartphone, passengers can take advantage of freestanding iQ stations around the ship.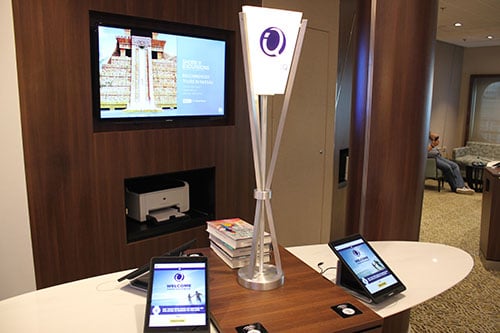 Royal iQ's current functionality allows passengers to see their plans via a calendar, book dining reservations as well as text and call other guests onboard their ship for a nominal fee.  There's also an option to make ship-to-shore and shore-to-ship calls billed at a per-minute rate.
Royal iQ is currently available onboard Quantum of the Seas, but Royal Caribbean will roll the app out to sister ships Anthem of the Seas and Ovation of the Seas when they debut in 2015 and 2016, respectively.  Oasis of the Seas and Allure of the Seas will get access to Royal iQ in 2015.