99 days of Quantum: RipCord by iFLY
In:
There are less than 100 days until Royal Caribbean's newest cruise ship, Quantum of the Seas, debuts and every day we're counting down each day with something really fun on this brand new ship. Read our blog each day for a new post all about this amazing cruise ship.
RipCord by iFly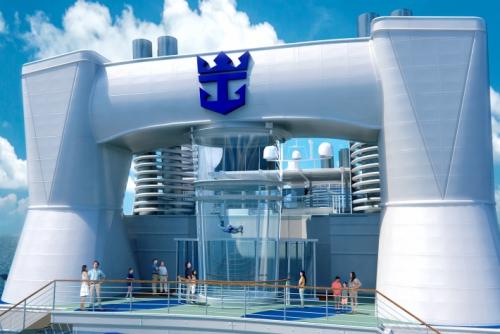 When Royal Caribbean added a rock climbing wall to its cruise ships, people were amazed by what you could do on a cruise ship. Then Royal Caribbean added an ice skating rink, mini-golf course and a surf simulator and that changed everyone's minds on what's possible on a cruise ship.   With Quantum of the Seas, Royal Caribbean is about to change those perceptions once again.
RipCord by iFly is a skydiving simulator that will be a first for cruise ships.  Rather than descend from 10,000 feet in the sky, RipCord allows guests to get the sensation of skydiving without the incredible risk.
Set in a recirculating indoor vertical wind tunnel, guests can feel like they're falling from the heavens in a safe environment.  You wear the gear and goggles as if you were jumping out of an airplane, so it's as authentic an experience as you can get without the airplane.  Trained instructors are with you the whole time in a totally controlled environment.
Guests will be able to make reservations online prior to their cruise or onboard as well.  The RipCord experience is complimentary and there's the option to purchase pictures or video of the fun too.
Before taking flight guests are required to register and participate in a training course where they are shown an overview video and taught correct flight position and hand signals from trained instructors. Guests are then outfitted in their flight gear, including a jumpsuit, goggles, and helmet. Once on the flight deck, each guest enjoys two, one-minute long flights with an instructor, consisting of one practice flight followed by a free-style flight.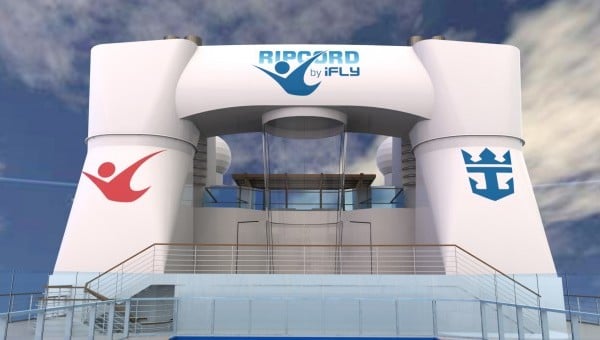 RipCord is going to be one of those experiences that you tell your friends and family about when you get home because it's not too often you get to experience something like this.
RipCord operates daily and is included in your cruise fare.
Stay tuned for tomorrow's post as we celebrate 99 days of Quantum!