Excursion Focus: Goff's Caye, Belize City
In:
Royal Caribbean offers a number of cruises to Belize City and like us, you may be looking for something fun to do here during the day.  We spent weeks searching for the right excurison for our family and we eventually decided on Goff's Caye.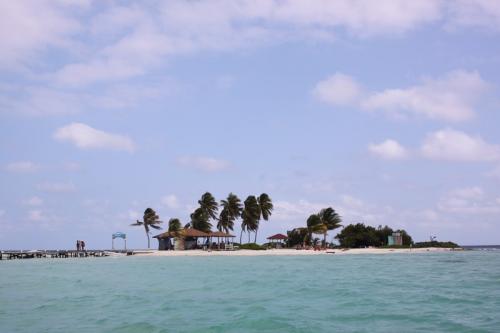 Description
Goff's Caye is a small private island off the shore of Belize City.  It's only accessible by boat and you must book a private excursion to reach the island.  Did I mention Goff's Caye is small?  It's only 1.2 acres of sand but if you're looking for somewhere to swim, enjoy the sun and snorkel, then this is the place for you.
We booked our excursion online for $40 per person (kids under 4 are free).  This gets you transportation to and from the island, snorkeling equipment and complimentary rum punch.
Getting to and from the island is probably the most difficult aspect of the entire itinerary. Royal Caribbean ships have to tender in Belize City, so you have to take the Royal Caribbean tender to Belize City and then take a different boat to Goff's Caye.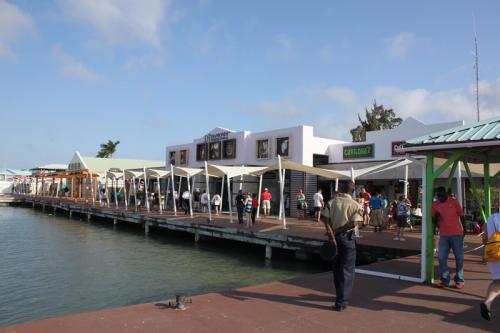 We were on the first tender to Belize City to avoid the notoriously long tender lines on the cruise ship and made our way to the check-in area in Belize City for the excursion.  We had put down a deposit online a few weeks earlier and paid off the remainder of the balance in port.  We were then given wristbands and told which dock to report to.
A couple of hours later it was time to board the speedboat to Goff's Caye.  There were about a dozen or so people on the boat and the ride takes about 20-30 minutes.  The boat goes much faster than the cruise ship tenders so the ride isn't so bad to get there.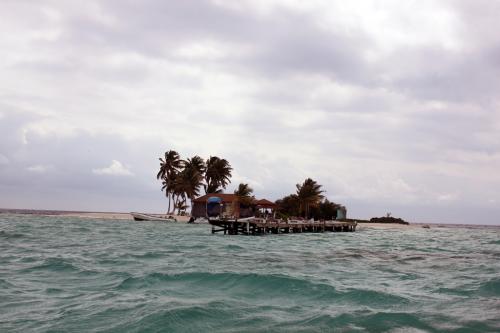 Once you arrive at Goff's Caye, you pick a spot on the beach.  You can rent chairs (no umbrellas) for a nominal fee. The beach is clean and mostly rock-free.  Walking from the beach anywhere else does require shoes due to the various rocks in the interior of the island.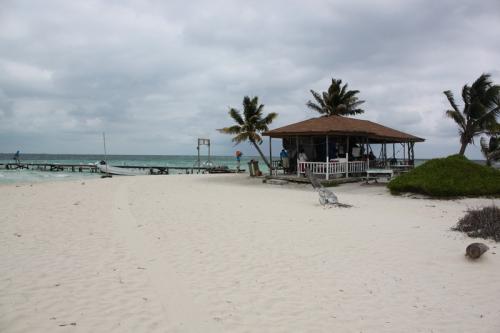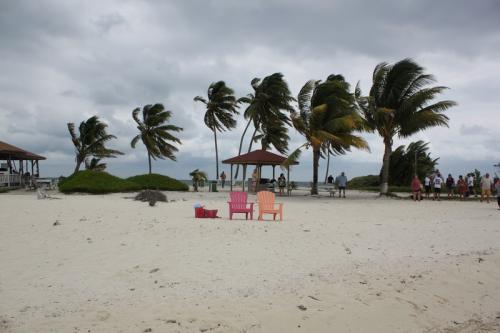 You can optionally purchase lunch on the island, which is BBQ food.  Prices were reasonable and there are beverages also available for purchase.  Rum punch and water are complimentary.
If you choose, snorkeling is provided in groups.  At a designated time, the boat takes a group off shore to snorkel and the snorkeling group moves around the island.  I did not partake in the snorkeling but I spoke with a number of people who did and they all reported the experience to be fun.  They all said they saw a good amount of sea creatures and generally enjoyed the experience.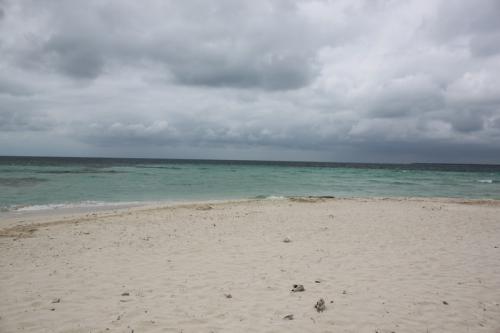 Comments
Goff's Caye is a no-frills beach break excursion.  For someone looking for a basic beach day with just you, sand and the water, then this is perfect.
The remote location of Goff's Caye makes it quite serene.  There's little cover from the sun so be sure to bring plenty of sun lotion (and be sure to actually apply it, unlike this blogger).  
What we liked about Goff's Caye was we got a chance to sit down and relax on the beach with the occasional swim.  We had gone to Goff's Caye in February and it was a cloudy day so the water temperature was a bit cool.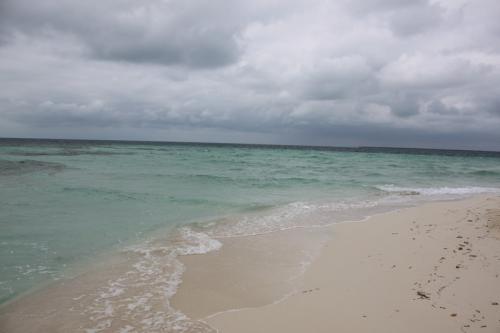 The value for the excusion is quite high as the overall cost isn't bad at all, especially compared to other private island beach excursions.  Ultimately the low-cost is what convinced us to book Goff's Caye and I was happy with the choice.  It wasn't the best beach excursion I've ever taken but it was exactly what I expected.
If you want an inexpensive beach day in Belize City, it's hard to go wrong with Goff's Caye.