In:
The Florida-Caribbean Cruise Association (FCCA) met with officials from Honduras to discuss further investment in the Latin American country.  Royal Caribbean is a member of the FCCA and already has a $12 million investment in the port of Roatan but is projected to spend more money in the coming years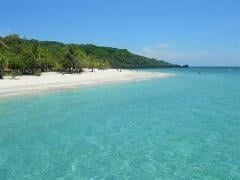 Royal Caribbean Vice President of Caribbean Relations  Michael Ronan says Royal Caribbean is committed to the country, "We have projects for 2012 and 2013. We want to invest in the right way and productive for you, so we want to achieve a strong enough communication with Honduras and the region, which is why we developed this conference to find new routes".
Representatives of the cruise companies also discussed the creation of itineraries to include routes to Honduras where he currently is not.
To help make the situation easier on cruise guests, the FCCA members asked the government for greater language training in essential sectors such as taxi drivers and traders in the areas of advocacy, so that they know how to treat tourists .
"25% of tourists entering the country only has contact with the drivers, so ask to improve their skills to achieve a greater connection with visitors to take a tour," said Royal Caribbean representative.
After this meeting, the cruise will take the information to their teams to assess where they could establish new routes.