 Posts

14

Joined

Last visited
Recent Profile Visitors
The recent visitors block is disabled and is not being shown to other users.
DellaStar's Achievements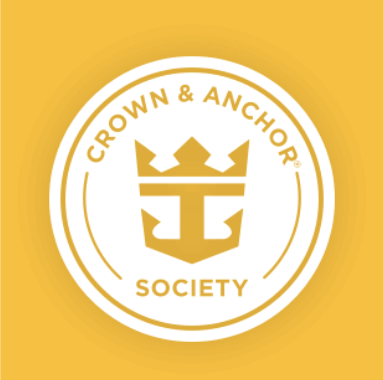 Gold (2/7)
0
Reputation
Do I call RC to get on the list or guest services on the first day?

I called Royal to see if I could upgrade my cabin. I currently have an ultra spacious ocean view and wanted to upgrade to an Ultra spacious balcony. Unfortunately they didn't have it available. They suggested I do Royal up or go to guest services on the first day of the cruise to try and get the upgrade. Royal up starts at $340 per person to bid. my question is should I just go ahead and try Royal up? And has anyone has a positive outcome upgrading on the first day of the cruise with guest services.

Cruising on Oasis in Feb! I will be staying close to the airport in Miami for few days before departure. What are your recommendations for outlet shopping? I'm Canadian and I'm finding it hard to find summer essentials this time of year.

I plan on renting a car after my cruise on Oasis in Feb. Miami port. I would likely use National Emerald. Would the airport be the easiest place to pickup?

There's a sale today on the cruise planner. im sailing oasis Feb 5. Thanks in advance

Are the prices lower when it's showed in Canadian dollars or is it the same once converted to USD?

Thank you. I purchased the beverage package this morning and after the charge went through I realized it was in US so it ended up being $500 more then what I originally thought. I booked with a US agent so I have US prices. now I'm wondering if the Canadian prices Works out to be the same as the US prices that are being offered on the cruise planner.

So it's a long story but I had to book my cruise with a US travel agent. Not my choice since I'm in Canada. It was a travel voucher with my company who is US based. And they are dealing with a travel agency out of California. I assumed I was looking at Canadian prices in the cruise planner. I purchased the deluxe beverage package today and quickly realized it was US prices. There was about a $500 difference with the currency. I cancelled it and after a few calls Royal Caribbean told me if a US travel agent booked the cruise then my currency is US. I need a lot of help on this issue and unfortunately my agent isn't great. would someone be willing to post screen shots of the deluxe bev package for two here for me? I would like to compare the prices since I have no idea what the Canadian price should be. also Royal told me the only way to get it changed to Canadian currency is to cancel and rebook. And there would be a fee involved AND they wouldn't be able to honor the price I got. i would like to transfer to a Canadian agent but again I'm told there's fees involved. this was suppose to be a trip that was covered mainly by this voucher but it's giving me major headaches.

I'm Canadian. The prices I see in my cruiser planner. Are they US or Canadian?

What Hibachi places do you recommend in Orlando? We are planning on visiting the Disney area after the cruise.

I plan on buying the 3 day dining plan on Oasis of the Seas. I was going to purchase it as well for my 2 kids. Ages 9 and 12. I'm trying to figure out if it's worth it to book the dining package for them since a lot of places just charge kids ages 6-12 a cover charge. But they have to eat from the kids menu? This would be fine for one of my kids but not the other. My daughter has adult tastes. Should I just book the kids for the 3 day dining plan so there's no worries or will I save money by just doing a cover charge? We want to do Portside BBQ, Giovanni, playmakers or Chops.

Hi, first time Royal cruiser! My family and I plan on flying the day before our Feb 5th cruise. I have been looking at hotels in Miami and I'm overwhelmed. I would like an airport shuttle. I plan on using Lyft to get the the port. I would like a hotel that's not too far away from family friendly restaurants. We would like to enjoy Miami for one night before our cruise. What hotels do you recommend? I'm Canadian and I plan on hitting Target as well lol thanks!