Friday Photos
In:
Welcome to this week's edition of Friday Photos, where we showcase our readers favorite Royal Caribbean photos.  If we all cannot be on a Royal Caribbean cruise at the moment, then the next best thing is to look at photos of a cruise longingly as a means of getting a "cruise fix."
If you want to submit your photos for a future Friday Photos post, be sure to send them to us via this form.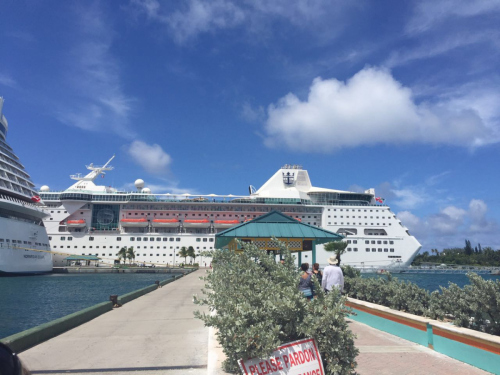 Our first photo this week is from Julie and it is of Empress of the Seas.  A quick anecdote about Empress of the Seas, Royal Caribbean CEO Michael Bayley mentioned earlier this week that in its internal guest satisfaction surveys, Empress of the Seas scored at the top of the list recently.  It is a fun little ship!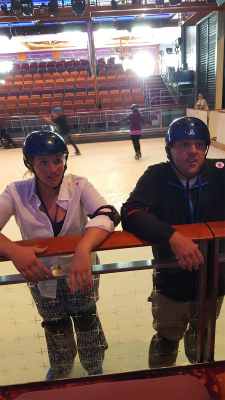 Next, we have a photo of Dan's daughter & son-in-law ice skating on Freedom of the Seas.  Cruising is such a great multi-generational vacation experience and ice skating at sea is just plain fun for everyone!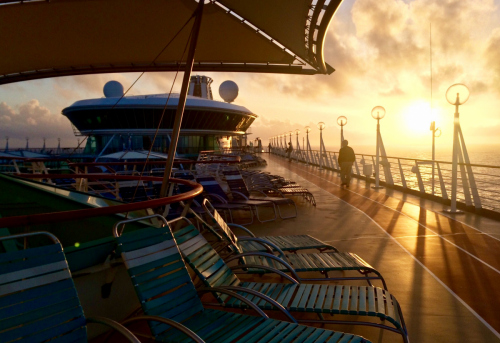 I absolutely never get sick of sunset photos, and here is one from Vision of the Seas as taken by Krisztina Benko.  Beautiful!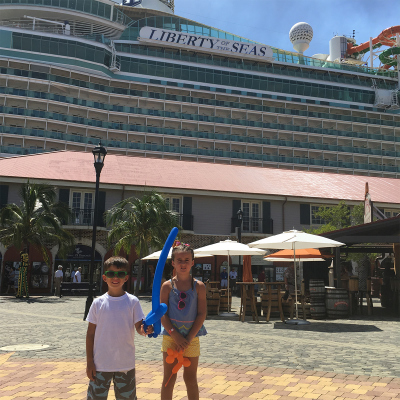 Matt shared this photo of his kids, Matty and Kennedy, in Falmouth while cruising on Liberty of the Seas.  Balloon animals and a cruise on a ship with amazing water slides equals an awesome vacation!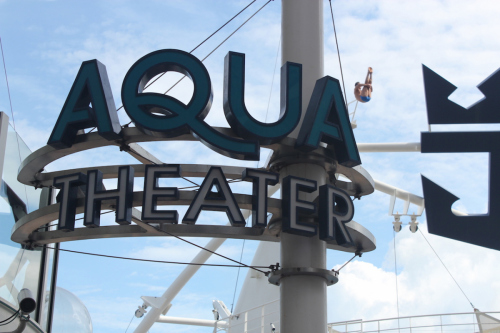 Bill Higgins sent us this photo of the Aqua Theater sign on Royal Caribbean's Oasis of the Seas.  Check out the diver in mid-jump behind the sign!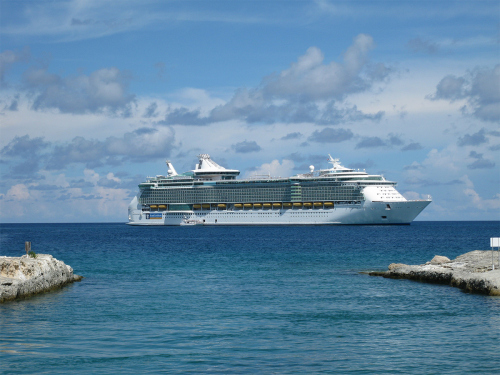 Todd Raucci sent us this photo from CocoCay, waiting to head back their Royal Caribbean ship.  Looks like another beautiful day in CocoCay!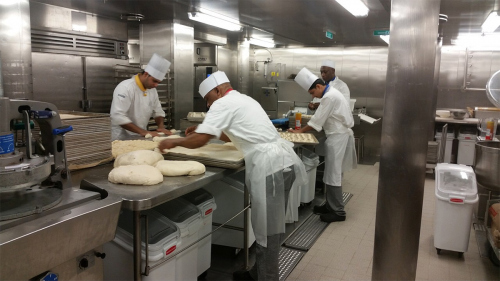 Our last photo this week is from the behind-the-scenes Culinary Tour on Anthem of the Seas. Lauren Ogonowski sent it in, and this is a shot of where all the bread on the ship is made fresh daily.  Pass me a savory bite!
That wraps up this week's edition of Friday Photos. If you want your Royal Caribbean photo featured here, use this form to send them in!