DeFi Global will power new mobile device on Royal Caribbean's Allure of the Seas
In:
DeFi Global, Inc. announced today its plans to roll out a next-generation mobile application for the Apple iPhone on board Royal Caribbean Cruise Lines' latest cruise ship, Allure of the Seas. Allure of the Seas is the sister-ship of Oasis of the Seas, the world's largest and most innovative cruise ship. Currently under construction, Allure of the Seas is scheduled to make its maiden voyage in December of this year.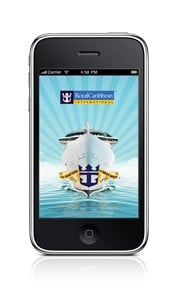 As does sister-ship Oasis of the Seas, Allure of the Seas will offer guests the opportunity to use a revolutionary iPhone application integrated with state-of-the-art mobile communication tools and patent-pending navigational technology powered by DeFi. Jeff Rice, chairman and CEO of DeFi Global, Inc. said, "We have begun generating revenues from sales of rented, dedicated iPhones on-board Oasis of the Seas. We are now very excited to expand our relationship with RCCL to their new ship, Allure of the Seas, and add to the ship's unprecedented array of amenities for a truly world-class vacation experience."
Rice added, "Our next-generation software is fully integrated with other company-owned location-based products, including a watch wristband for children under 12 that automatically tracks their position on the ship. Now parents can have fun and peace-of-mind of knowing where their children are at all times. We are integrating these and other incentives to use the device more often to enhance the overall vacation experience. For the cruise operator, we deliver multiple new revenue-generating opportunities through mobile advertising and turnkey direct marketing platforms."