Royal Caribbean Blog Podcast Episode 136 - Izumi Master Chef Interview
In: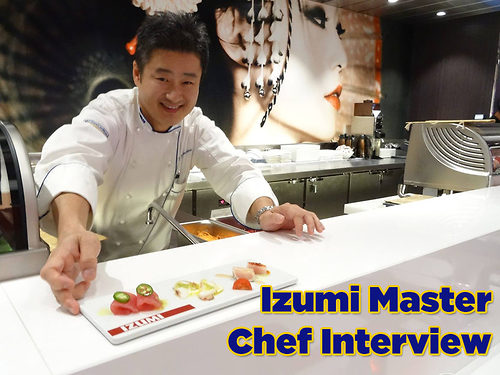 Listen to the Show
When people think about Royal Caribbean, quite often their thoughts go to relaxing by the pool, impressive cruise ships sailing around the world or even one of the many wonderful activities onboard. And while each of these is an important part of any Royal Caribbean cruise vacation, one thing that is often missing from that list is the food, because as I've said for years, Royal Caribbean cruises are not just about burgers, fries and whatever is in the main dining room, but actually offers some of the most incredible, unique dining experiences anywhere in the world. And whether you are on a Royal Caribbean cruise with your family, as a couple or even solo, there are a wide variety of wonderful restaurants to choose from. And if you think you've, "been there, done that", there might be just a few locations that surprise and delight you.
Royal Caribbean has been adding one restaurant in particular that is worth adding to your list of must visits, Izumi. And today, I am pleased to be joined by none other than Izumi Master Chef Travis Kamiyama on the Royal Caribbean Blog Podcast. We'll talk about his background and career, as well as what Izumi offers to Royal Caribbean guests.
Share with me your thoughts, questions and comments via...
Show notes
On this episode: Matt Hochberg, Travis Kamiyama
Running time: 39:17