Live Blogging from Enchantment of the Seas - Preamble
In:
Well here we go again with another live blog, this time from my favorite ship in the fleet, Enchantment of the Seas!
This will be my 8th time on board this ship, so I know exactly what to expect. There are quite of few reason why this ship is my favorite, but I think she is a small ship with a lot to offer. Enchantment has an R Bar, Chops Grill, Park Café, a Solarium, and the only pool bar in the fleet that faces the ocean. This ship has a lot if little features that her sister ships in the Vision class don't have, due to the stretch dry-dock she received in 2005.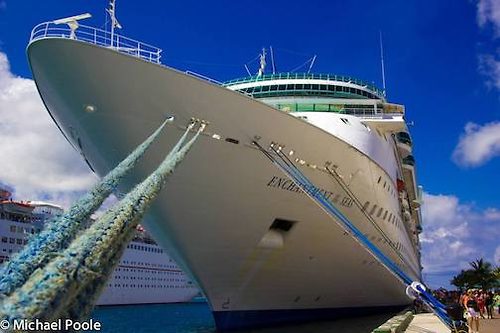 I booked this cruise to take my girlfriend on since I had a few cruises recently without her. However, due to her work she can't make it, so I couldn't let the cruise go to waste!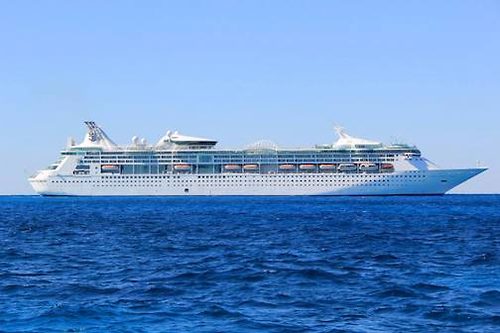 Cabin
When I booked this sailing I picked the cheapest option, an inside cabin on deck 2. It's not ideal but for a quick three-day cruise I don't mind. Like always, I keep checking prices and I found an ocean view drop in price. I was able to upgrade from the inside cabin; to a large ocean view cabin for $2, you can't beat that. Now my cabin is on deck 3, room number 3134.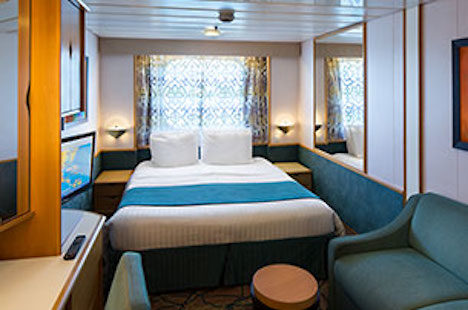 Itinerary
We set sail from Miami, Florida this Friday, October 13th. On Saturday we will be on my favorite island of Coco Cay from 8am to 5pm. On Sunday we will head to Nassau, Bahamas from 8am to 5pm.
My plans for Coco Cay are to enjoy some sunshine and likely be spotted at the floating bar. For Nassau I'm planning to stay on board and enjoy the pool deck. It's not that I don't enjoy Nassau, but this will be my 6th time here this year and don't have any real interest in doing anything.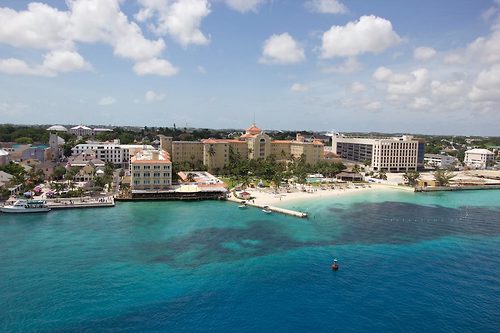 Drink Package / VOOM
I have gone back and forth on the drink package for this sailing. On my last cruise on Empress my bar tab was under $10. But I carried on wine, used my 3 free diamond drinks and they let us take liquor bottles to our cabin from Cuba. However, on this sailing I'm leaning to just buy it.
Since I can use it all day in Coco Cay & planning to stay on board in Nassau, it just make sense to get it. On the cruise planner the deluxe package was listed for $169. Since I'm a Diamond Plus Crown and Anchor member, I'm going to buy in on board with our 30% off discount. With the discount it comes out to around $150, so a savings of $19 from online.
For the VOOM Internet, I'll get it on board with the same perk discount; it should be $10 - $15 for the weekend.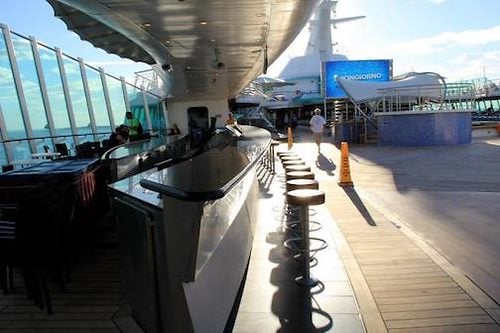 I'll also mention Enchantment of the Seas is scheduled to enter her five year dry dock next month. There has been nothing said about what changes are going to happen, so I'm on a mission to see if anything is going to be added/removed. I'm also curious to see how the condition of the ship is looking.
Let me know if you have any questions about Enchantment of the Seas, I'll be answering the comments below during my sailing. I'm also posting on my Instagram account / live streaming on the Periscope app: @Mpoole3.