Friday Photos
In:
Every Friday, we share our readers favorite Royal Caribbean cruise photos because, we all can use a "virtual escape" to relive some great cruising memories.
If you want your photo featured in an upcoming Friday Photos post, be sure to use this form to send it to us.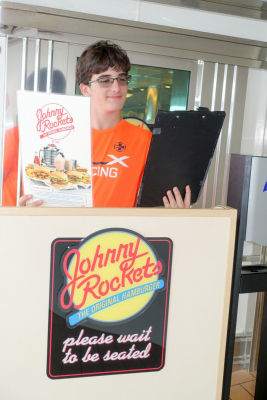 Our first photo this week is from Scott Singer, and it is of his son, Oliver, who fell in love with the Johnny Rockets menu while on a 14-night cruise. Love those burgers and shakes!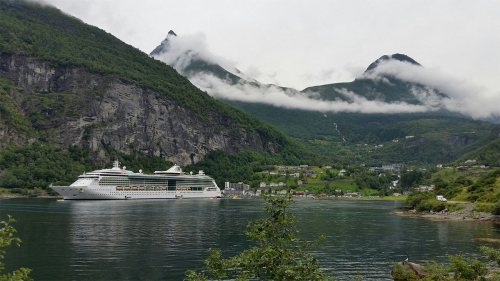 Next, we have Serenade of the Seas in Geiranger, Norway by Allen S. The natural beauty of Scandinavia is amazing.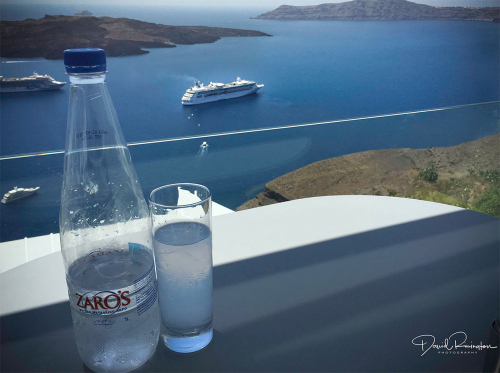 Staying in Europe, here is a photo by Dave Rimingtonn of him enjoying Ouzo, while enjoying the view of the beautiful Rhapsody of the Seas in Santorini. Opa!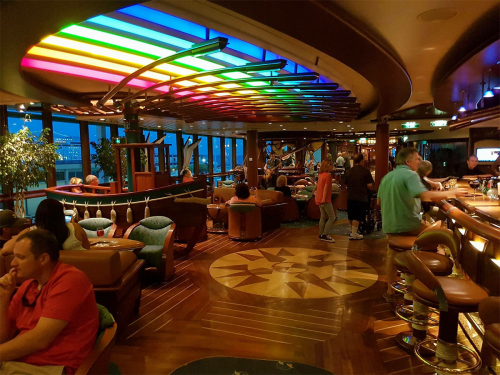 Scott Allan sent this photo of a very colorful Schooner Bar aboard Brilliance of the Seas.  Looks like another fun evening in a classic Royal Caribbean bar!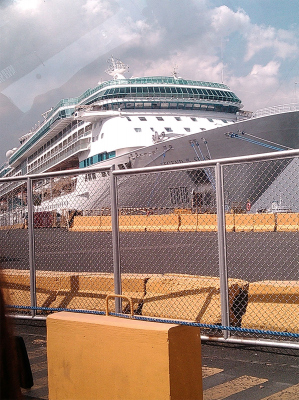 Next up, we have Legend of the Seas in Manila, Philippines, taken by Princelee Acupan.  Legend of the Seas is well-versed in cruises around that part of the world, having sailed Asian waters for many years now.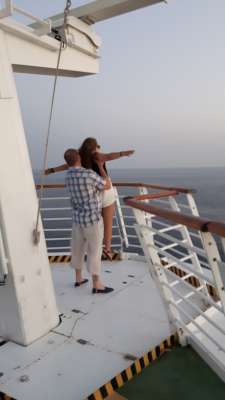 Who among us has not recreated a photo similar to this? With apologies to James Cameron, this is something we all try, including Wendy Hoggarth's husband and daughter.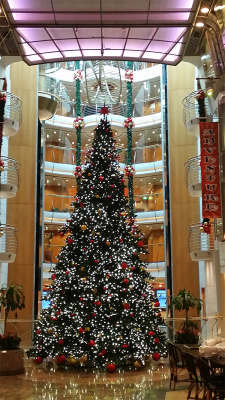 Our final photo this week is from Julie Brown, and it is of the Christmas tree found on the Royal Promenade of Adventure of the Seas.  Spending the holidays on a Royal Caribbean ship is terrific!
Thank you to everyone that sent in their photos that were featured this week, and we want to see your Royal Caribbean photos too! Use this form to send them in and we will feature them in an upcoming edition of Friday Photos!