99 days of Quantum: Virtual Balconies
In:
We're counting down the days until Royal Caribbean's next cruise ship debuts, Quantum of the Seas, with our 99 days of Quantum countdown.  Each day we will post something about this amazing new ship.
Virtual balconies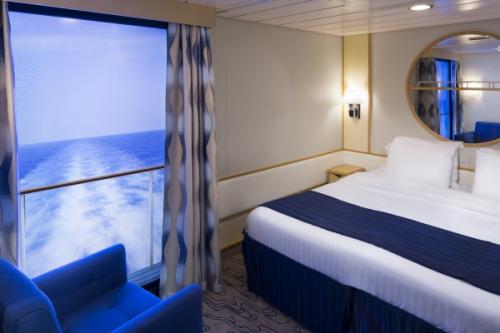 Cruisers love balconies on their Royal Caribbean cruise for the fantastic views but sometimes the price is just a little too high.  Royal Caribbean came up with a way to bring the balcony experience to inside staterooms for a fraction of the cost of a real balcony stateroom.
Virtual balconies are inside staterooms with an 80-inch high definition LED screen attached to a wall that delivers views outside of the ship, just like a real balcony stateroom.
The screen stretches from floor to ceiling and will show you exactly what you would see if you had a real balcony.  Using high definition cameras, these virtual balconies give you a glimpse of what's outside.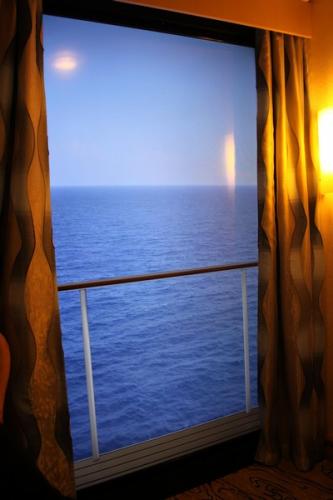 Guests can turn the virtual balcony off at any time, especially at night when sleeping but it's available anytime they want.
There's even natual sounds that are piped into your stateroom to provide as authentic an experience as possible.
Stay tuned for tomorrow's post as we celebrate 99 days of Quantum!