Friday Photos
In:
We love to share your Royal Caribbean photos every Friday and give everyone a quick "mental escape" to look at some stunning photos.  We want your photos too, so send us your best Royal Caribbean photos to share with the world.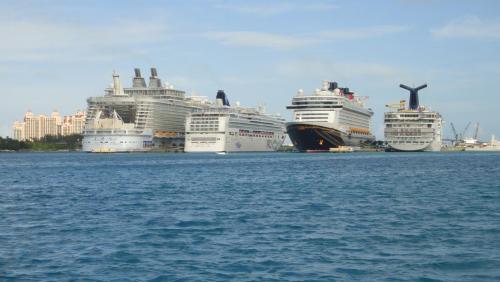 Let's start things off with a photo from Bill Brown of Allure of the Seas docked in Nassau along with some other cruise ships.  Allure just makes the others look so small and cute.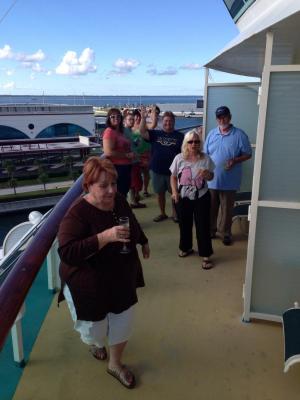 Next is a photo from Bradford Benner, who wrote to us with this description, "our three balcony a open on the enchantment aft that we had to close as they have not taken the time to fix to sately keep open, would have been a better cruise if we could have had them all as one."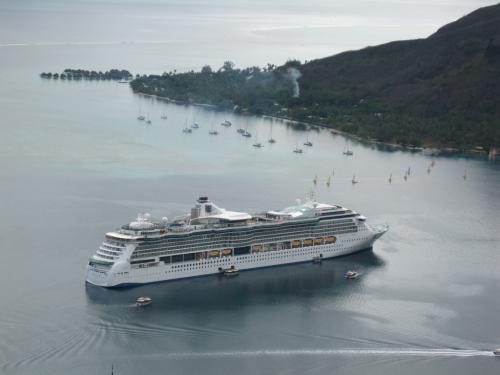 Ross and Pam sent us this shot of Radiance of the Seas at Moorea.  I love large-scale photos like this that show off the scale of the ship and its surroundings.  Perfect!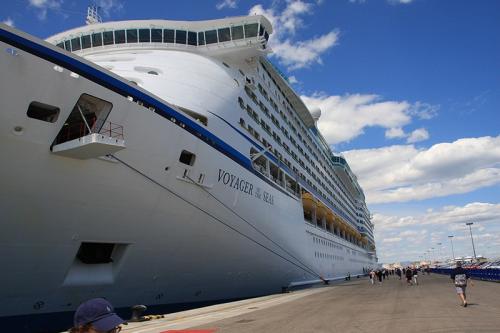 Next is a photo of Voyager of the Seas docked in Valencia, Spain in 2012 as part of a 42 day voyage from New Orleans to Singapore(!) sent to us by David Domanski.  I'm not sure if I'm more jealous of the great photo, the ship or the amazing itinerary they were on.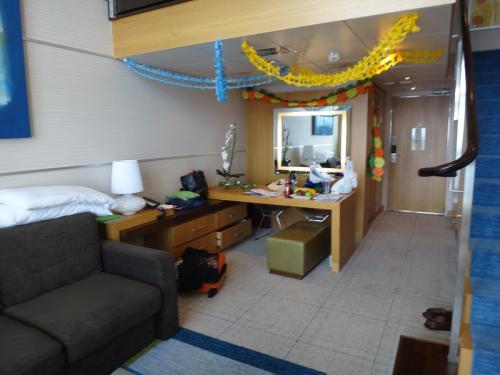 Victor Sacal sent in this photo of his loft suite from Oasis of the Seas and this just reaffirms the idea that I need to book myself one of these suites.  Right after I can convince my wife we can live on Ramen noodles for a while to help pay for the cruise.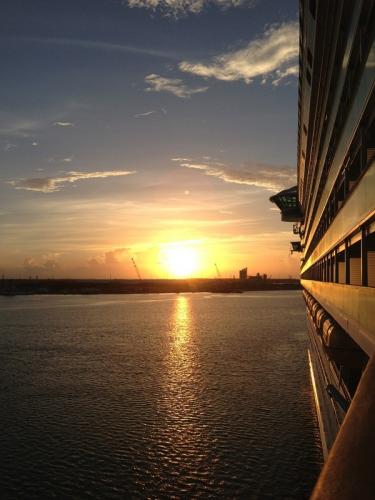 Rounding things out this week is a photo from Tom & Diane Trudnowski of sunset, as seen from their balcony on Freedom of the Seas.  Great shot, especially with the reflection in the water and the color of the ship.
If we didn't include your photo this week, then that means you need to send it in to us for use on a future Friday Photos post.  We want to see your favorite Royal Caribbean cruise photos and you can use this form to send them to us.