In:
As Royal Caribbean moves deeper into its restart process, the cruise line is beginning to focus more on what's to come instead of what has happened over the past two years.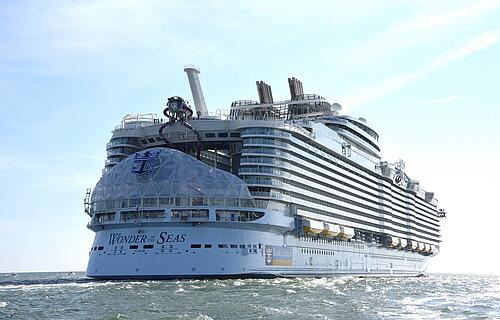 With the cruise industry back in operations, and Royal Caribbean ready to bring all of its ships into service by early 2022, some of the projects and plans that were paused during the shutdown are moving forward again.
Overlooking so many of these plans is Jay Schneider, Royal Caribbean Group's Chief Product Innovation Officer (CXO).
To get a better sense of what's coming next year, Mr. Schneider sat down with us to preview the big things Royal Caribbean has planned over the next two years.
Hideaway Beach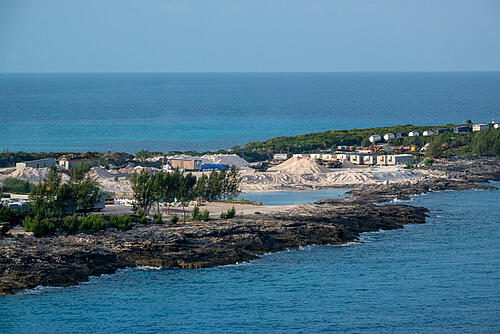 A new expansion to Perfect Day at CocoCay will bring an adults-only area to the private island.
"One of the things we've heard from a segment of our guests, not all of our guests, is that they want a adult only experience," Schneider said of the decision to go in this direction.
Mr. Schneider also confirmed the new area will be complimentary to guests, "we haven't announced that yet, but I will tell you that it's going to be complimentary."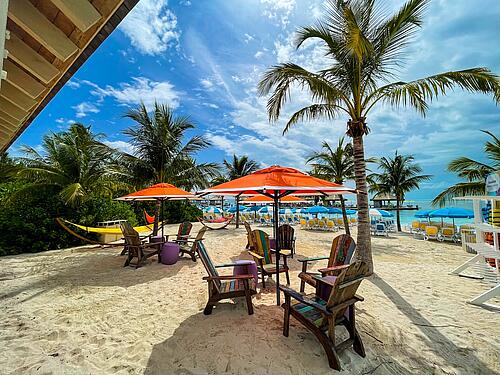 "There's no reason, if you think of the experience that we're trying to offer, to offer it for pay.
The Hideaway Beach expansion is just one idea Royal Caribbean has for the future of the island. According to Schneider, the cruise line has "a much larger ambition" for the private destination.
As to when it might open, it is not yet certain but late 2022 is the general timeline Mr. Schneider thinks is likely.
Wonder of the Seas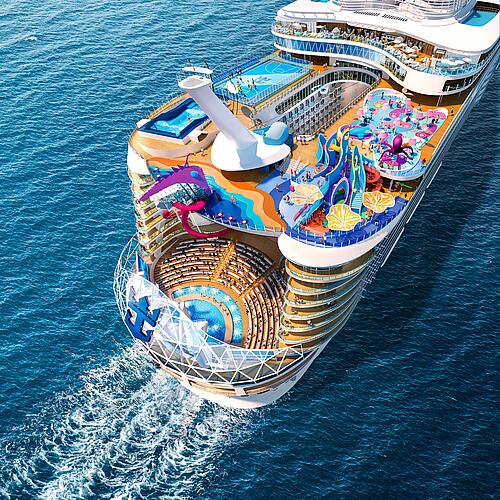 The fifth Oasis Class cruise ship will debut in March 2022 when Wonder of the Seas begins sailings from Florida.
There is a lot to look forward to in this new ship, including a new approach to the Aquatheater. Schneider believes an idea like this is less about designing for one market, but rather an idea that makes sense globally.
"We acclimatized the the Aqua Theater.... it's the next step in the evolution of the Oasis class. But it's cold in January and February in the Caribbean, and sometimes the Aquatheater is cold."
"The acclimatized solarium is again gorgeous architecture and gives us that versatility to make it truly a global ship. Some of the things that people would have looked at and said that feels more like a China centric ship actually really help us out globally."
In terms of exciting new features, Mr. Schneider thinks the evolution of the open pool deck is going to be a great upgrade for this ship.
"I think the open deck on wonder is going to go even yet to the next level, and I say that for a couple of reasons. Number one. It's an Oasis class ship. It's going to have Lime and Coconut. It's going to have all of the ideas and experiences and pool space and shading that you'd expect as a guest that you saw in Oasis, but even bigger."
"It'll have the introduction of our eighth neighborhood, which is our sweet neighborhood. It'll have the largest jumbotron ever built on a ship."
Icon of the Seas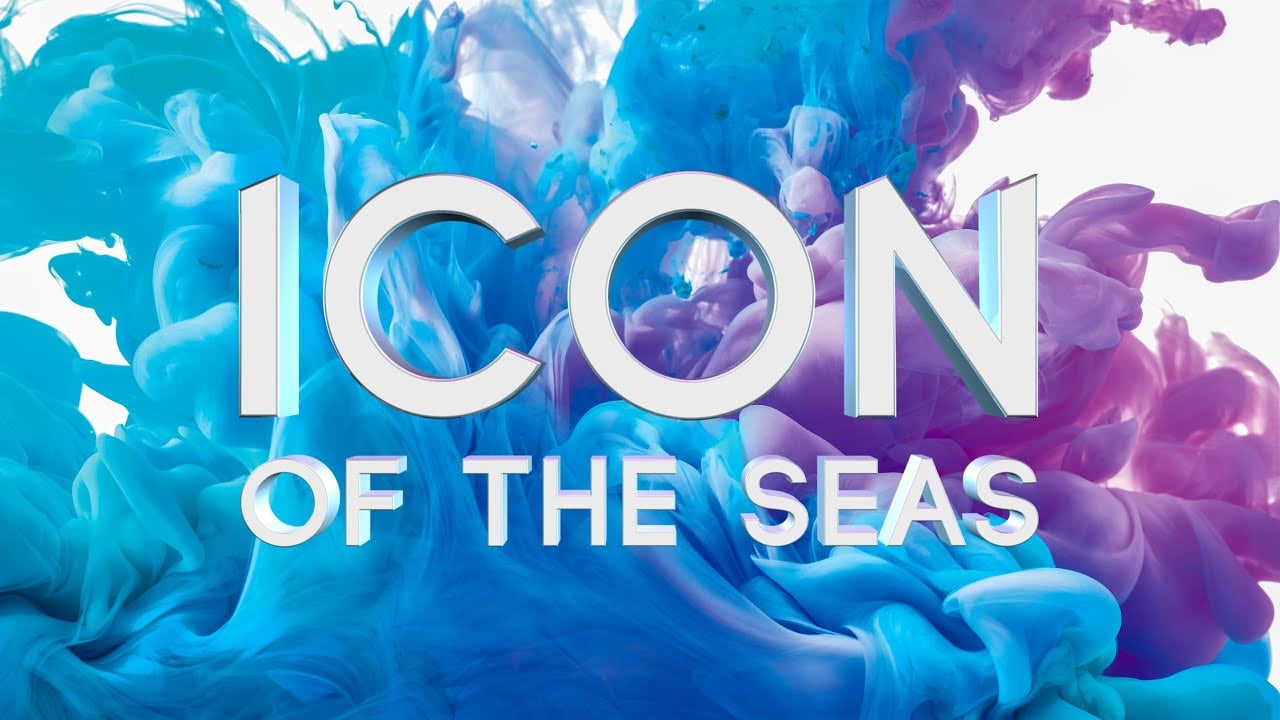 Royal Caribbean has divulged very few details thus far regarding its next class of cruise ship, the Icon Class, and Mr. Schneider did not have much to share other than it sounds like an exciting step forward.
The new ship is coming out in 2023, and he indicated guests should expect to hear a lot about Icon of the Seas once we move into 2022.
"You're going to hear about Icon in a pretty big way in 2022... I guarantee you you'll be impressed by what you see. It's the next evolution for the brand."
"It's been a decade since we've announced a new class. And so you can imagine we're spending a lot of energy making sure that it's going to be an amazing announcement."
Royal Beach Club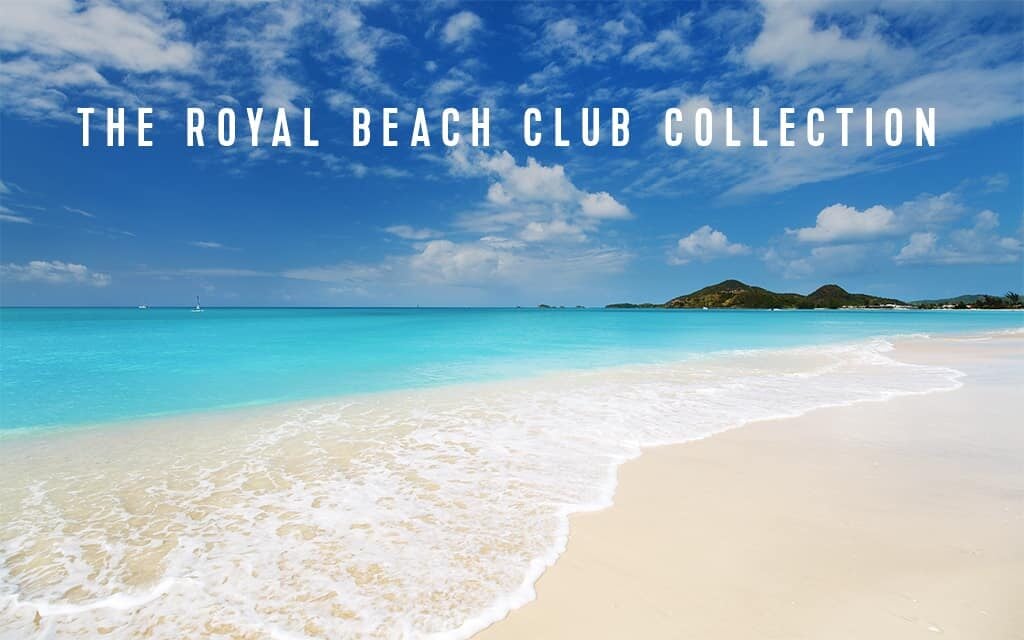 The first Royal Beach Club is set to open in Nassau, Bahamas, and it sounds like Royal Caribbean thinks this will be a major new option for guests.
"We've done repetitive environmental assessments. So we we feel that this will be a destination on the forefront of sustainable development, frankly, around the world for any land based destination.
"Our hope is in 2023 that we will be welcoming our first guests onto the Royal Beach Club at Paradise Island."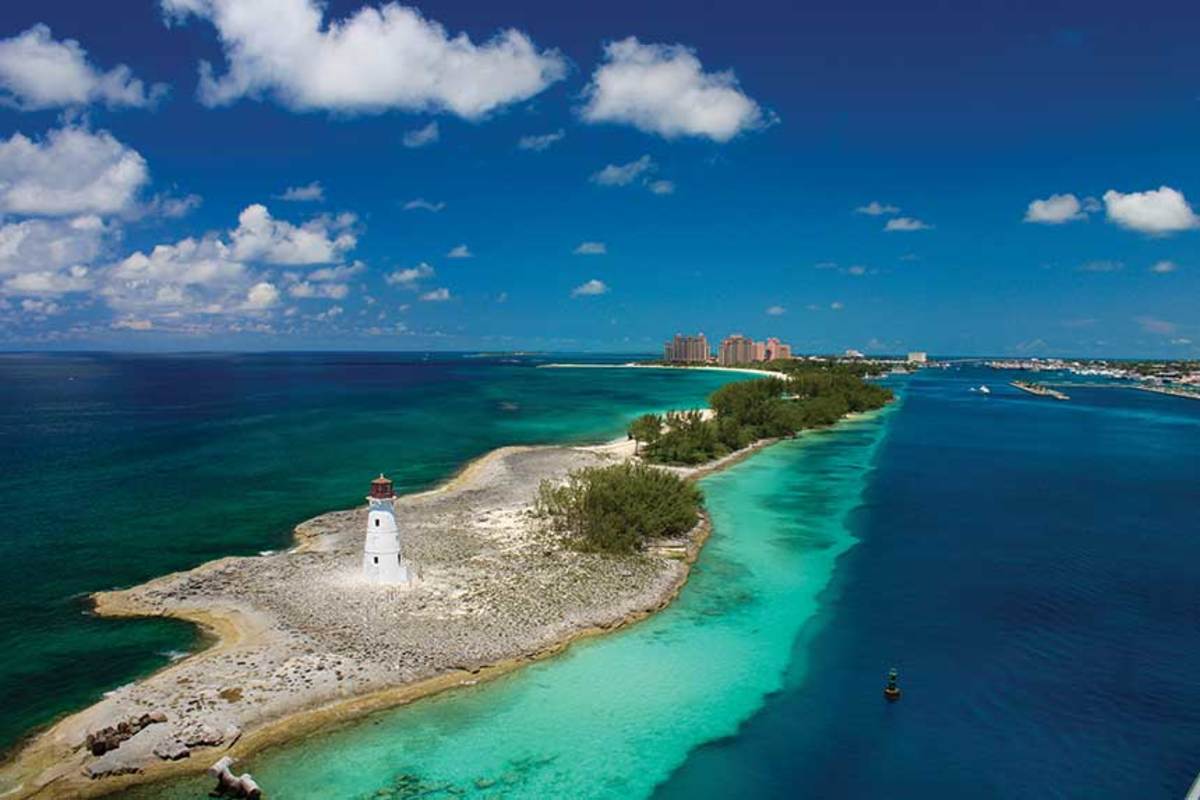 This new project is not intended to be for all guests on a ship to do. Rather, it will supplement the Nassau offerings.
"Wwe're not trying to supplant kind of your experience in Nassau. We want to create an incremental opportunity for you as a guest in Nassau. We want you to go into Bay St., we want you to go to Atlantis. We want you to go do the things you've never done before. We also we wanted to create a world class beach club experience for you as a guests."
Listen to our interview with Jay Schneider
There is a lot more to what Mr. Schneider had to say about what's coming to Royal Caribbean over the next two years, including updates on Perfect Day at Lelepa, why we don't know more about Icon yet, and plenty other nuggets of details.
Listen to episode 431 of our interview with Jay Schneider in its entirety below.
Be sure to subscribe to the RoyalCaribbeanBlog Podcast at Google Podcasts, Apple Podcasts, TuneIn, and Stitcher.