In:
Our second port stop visits San Juan, Puerto Rico, but not off the bat. We did not dock until 1pm, so our morning was effectively a sea day.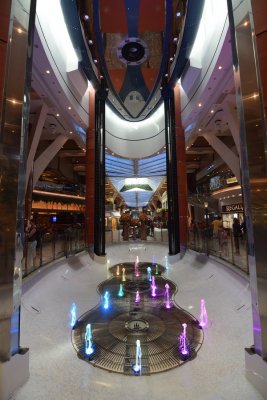 I got up early this morning and grabbed my laptop to write up a few blog posts (did you see the interview with Royal Caribbean's head of digital?) at Cafe Promenade.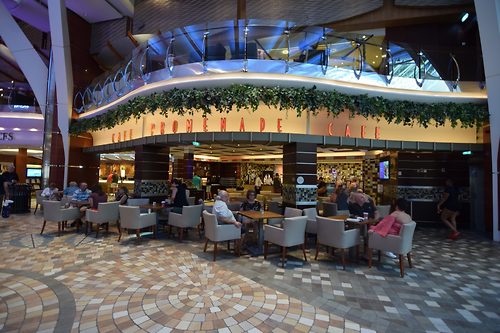 After dropping the kids off at Adventure Ocean, my wife and I headed to the NextCruise office to book a few cruises for next year. With the Black Friday sale beginning today, I felt like this would be the perfect excuse to book a cruise (like I really need one)!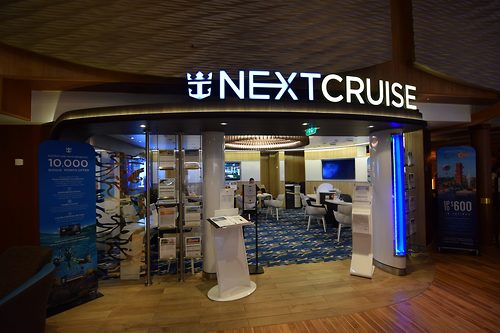 For lunch today, we grabbed a bite to eat at Portside BBQ. I went with the smoked turkey sandwich today, which was excellent.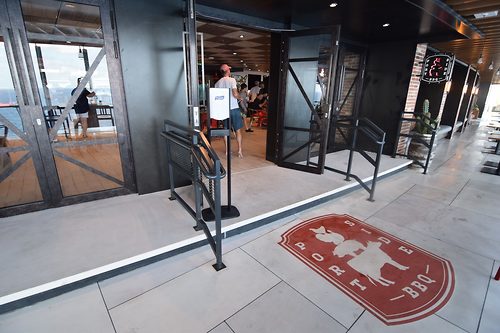 Right around lunch, we pulled into San Juan harbor and we got a good look at the various landmarks.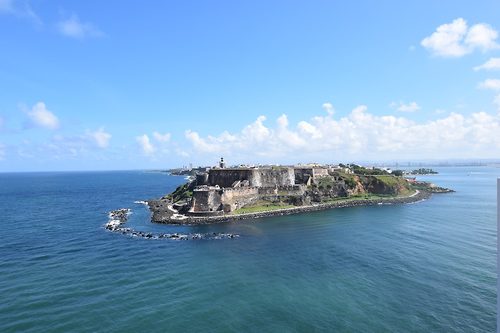 Our plans today were to use a daypass to visit the Marriott Resort & Stellaris Casino for a day of pool and beach. I did not realize we were docking so late when I booked it. While the website listed the hours for a day pass being only 9am - 5pm, the resort said we could hang out at the pool until 11pm.  So needless to say, no problem.
To my pleasant surprise, disembarkation was extremely smooth. No lines at all despite the late arrival time.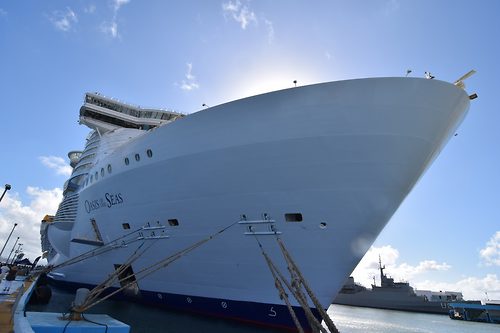 We took a taxi ride (maybe 5 minutes) to the Marriott and quickly found plenty of chairs in the shade near the pool.
The resort looked great, and provided access to the pool and beach area.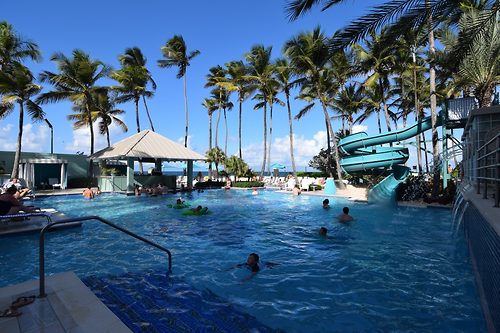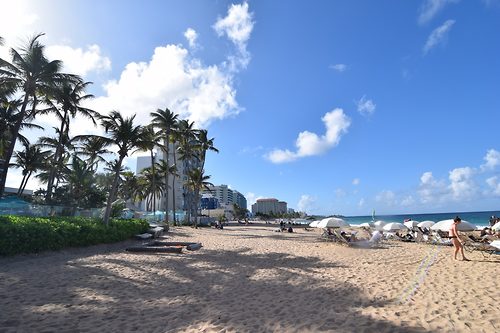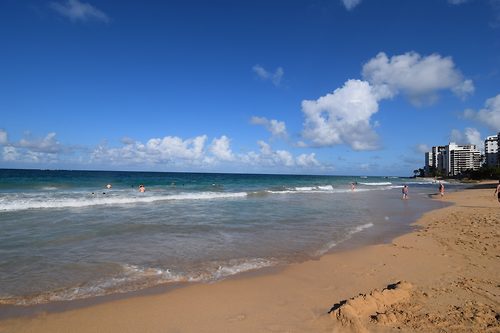 The day pass cost $60 per adult, and included a $20 per adult food and beverage credit. For the afternoon we spent at the resort, this turned out to be a great value.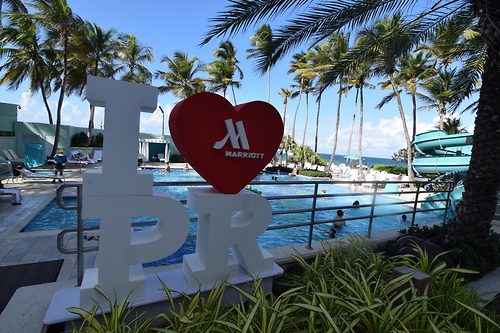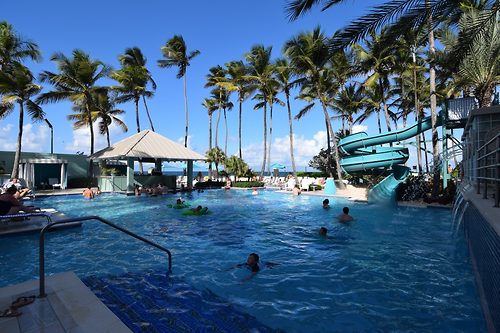 As the sun started to set, we got changed and took a taxi back to Old San Juan for a dinner in town.
Before dinner, we took a walk around the Paseo de la Princesa, which was decorated for Christmas already.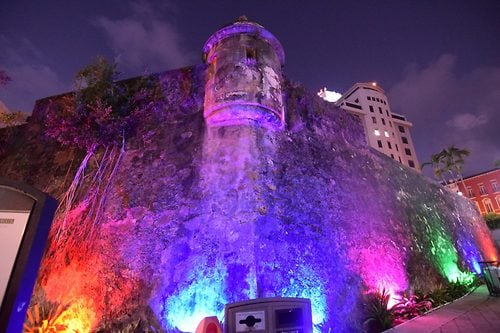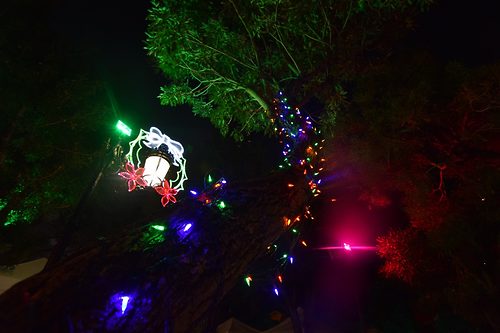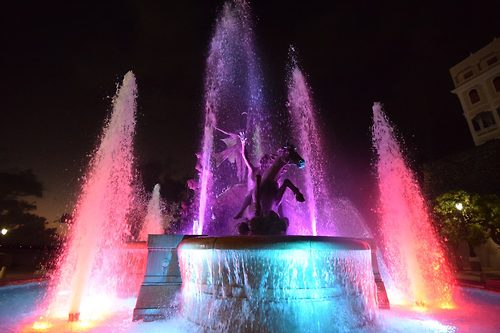 We ended up at the same restaurant we dined at back in July, partially because many of the other restaurants were all slammed for dinner, and partially because this place had plenty of air conditioning.
I went with my go-to choice, which is mofongo.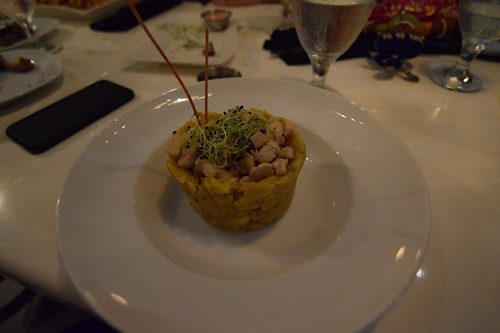 The ship was in port until 11pm, but we headed back to the ship around 7pm as we were all pretty tired.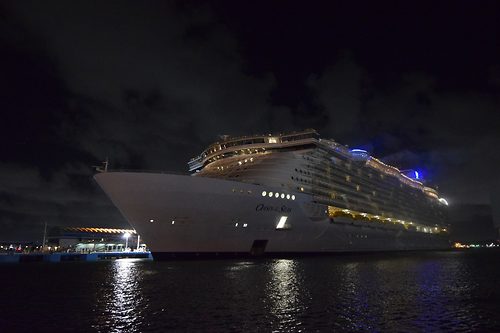 For our evening entertainment, we decided to enjoy drinks and a bite to eat at Playmakers on the Boardwalk.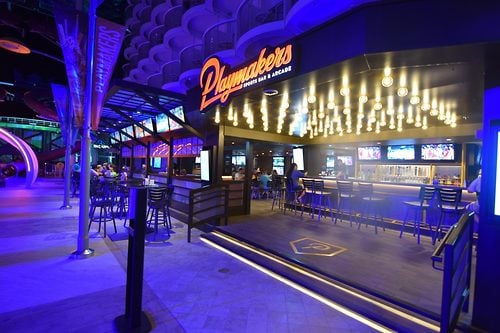 Tomorrow is our last port visit, and it will be St. Thomas.