 Posts

11

Joined

Last visited
Recent Profile Visitors
The recent visitors block is disabled and is not being shown to other users.
alaska mcleods's Achievements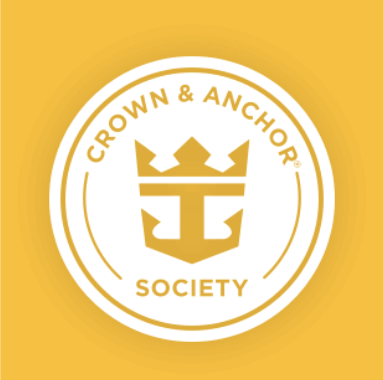 Gold (2/7)
2
Reputation
Now I'm kinda curious/nervous for those of us that booked basic internet for upcoming cruises. Our cruise is July 2023 on Radiance to Alaska and bought the basic internet for our family of 4. It is still the cheaper price, even with the current sale. Will we be upgraded at our sale date I wonder????

Extended family group traveling on Radiance to Alaska July 2023....tell me about any special photo stations or opportunities that are different with this sailing vs other sailings. We did Disney last time and they had photographers on the glacier Tracy Arm day taking family photos out on deck with the glacier in the background, sea days had on deck photos with the scenic background, etc. Does RC do anything like this or special ones inside with Alaska theming? (I know they'll do the formal night, embarkation, etc). Thanks in advance!

The Pan Pacific in Vancouver is having a room sale! From November 8-11, 2022, they are having a sale called the "Double 11 Sale-bration". It's 20% off rooms and then join the free loyalty program and get an extra 20% off. My family is heading their next summer for our Alaska cruise and our room rate went from $470 a night to $352 for the Deluxe Harbour Rooms!! When we've got four rooms for two nights, we just saved a bunch of money! Do note....the rate is non-refundable. Hope this helps someone else!

First time cruising RC....what else are options besides "beds together or apart"? We have group rooms booked on a Radiance balcony Alaska cruise next July and a few will need this beds separated option. What else could I also request when I call in for this? TIA

Has anyone done a private photo session and can give me some details on backgrounds or how it went for you? I've booked one for our Radiance Alaska cruise next year as it's been a bit since we had my family of 4 photos done. I was hoping for a full family photo and combos like mom/dad, sisters together, etc. The website says that I get 5 photos on a usb (which I like that I can print as many as I need). The website states that options include in studio, around the ship, or ports of call. As it is an Alaska cruise, I'm not sure ports of call really is an option (not like if it was Coco, which I imagine is easier to get off and do a shoot on). I'm just looking for input on if you had this done and what were your thoughts? Thanks!

Good point. We all have iphone except for my husband who has android. I've only used whatsapp a small bit. For all us all to use whatsapp, we'll need to just use the ships wifi (the $1.99 charge), correct? And then we'll need to decide as a family, our different groups, if we'd like to do other internet things (then we'd be purchasing the Voom packages). Do I have this correct? Again, thank you all!! Your help is soooo appreciated!

First time RC cruising. Multiple families going to Alaska July 2023. My own personal family is my husband and I, and our two children who will be 19 and 16 at the time of the sailing. I wasn't able to book parents in own cabin/kids in own cabin online. So I ended up booking one parent/one child in two different cabins. We were not able to get connecting cabins as we are a tad late in getting close cabins, tho we are all on the same floor and same side of the ship, deck 7 on Radiance of the Seas. Am I able to call in and have them switch an adult and child around so the kids get their own cabin and the adults get their own cabin? Is this frowned upon? Can we switch people and cabins once on board or is this really frowned upon too? I understand that our key cards may be a bit mixed up and we'll have to juggle them around when we get off the ship for identification purposes (which is ok, we'll be getting off and on together anyway). TIA!!! These boards have been so helpful!!!

Follow up question...if two people booked in the room, both people don't have to get the internet package right? One person can buy the internet package (for multiple devices) without RC forcing the second person in the room to also purchase same said package? The second person in the room can just not book internet, and the first person can just share the multiple device log ins? TIA!

I'd like to know this as well. New to RC and have family members in multiple cabins.

New to RC, but have cruised before. Family group of four linked reservations online. I'm the main vacation planner for the group. Will I be able to online check in everyone (like be able to select all reservations of something like that???) so we all get the same port arrival time? Or will everyone have to log in themselves? Is it better to do online computer or in the app? I've been able to group order and pay for a shore excursion, so I was hoping online check in would be as simple as that? Thanks all!