 Posts

12

Joined

Last visited
Recent Profile Visitors
The recent visitors block is disabled and is not being shown to other users.
Jenny0609's Achievements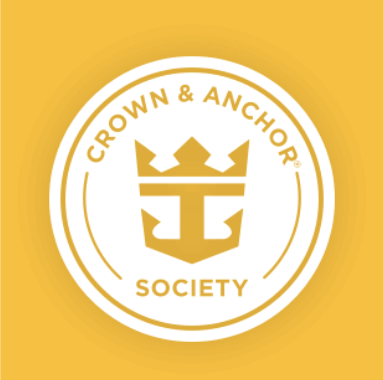 Gold (2/7)
0
Reputation
We are heading out on Freedom of the Seas for a weekend cruise. Do they serve breakfast in the main dining room for 3 day cruises? I don't see it on the app, but I'm not sure the dining is updated yet because it does have a dinner listed for night 4 which would be disembarkation day. Thanks!

Hi! Traveling in July and stopping at Labadee. I've searched and cannot find the answer to my question. If I buy my kids the Arawak water park pass, is it just an hour long time period? Do they get a specific time to go? Or is it just an open ended time come and go as you please? Thanks in advance!

Jenny0609 reacted to a post in a topic: Gluten Free (Celiac) Dinning Review - Royal Caribbean - Harmony of the Seas

In the main dining room, can my 12 year old order from the adult menu, or is he stuck with kids options only? Thanks!

Thanks, I check for lower price all the time. I have read that you should book your next cruise while onboard because you can get great deals. I just wasn't sure if they'd allow the onboard deals if it's a cruise that has already been booked.

My husband and I without the kids have decided to take a short anniversary cruise in April. We already have a cruise booked for July for the whole family. If I "book" onboard and it's cheaper will I be able to adjust my current rate for the July cruise? Thanks!

Following this thread as my son also has allergies (peanut) and carry's an epipen.

Thanks, he is competitive, but might be happy just feeling like he did a little something.

Curious if there is any where to lap swim on Harmony of the seas, I have a kid who may want to do a quick workout in the mornings. -Thanks

What do you do with your phone and other items while using water slides etc. onboard? We plan to let our teens have some freedom, but I'm sure one of them doesn't want to sit in a pool chair babysitting their phones while the other is having fun. My son also carries an epipen at all times and would want to leave that poolside while he swims (it has a small cooling bag it stays in).

Thank you! He is severe, but hasn't reacted from smell, thank goodness. Thanks for the information on speaking with the check in we will definitely do this for main dining.

Thanks! Glad to hear they ask about allergies at the restaurants.

We are considering booking a specialty dining at Izumi during our cruise, but want to make sure it would be worth it. My son (12yrs) has a severe peanut allergy does not eat peanut oil or may contain peanut. If anyone has any experience dining there with a food allergy, we would appreciate any input. I don't want to spend the money and have him be extremely limited in what's available. Thanks!!