 Posts

87

Joined

Last visited
Recent Profile Visitors
The recent visitors block is disabled and is not being shown to other users.
jack_4321's Achievements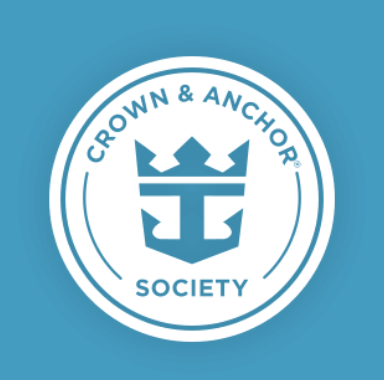 Diamond (5/7)
72
Reputation
Yes, they used to have half day passes, but they discontinued it and now only full day passes are available.

You don't need to buy it from Royal. HOWEVER "BinaxNOW" is not the right test. Make sure you get the "BinaxNOW COVID-19 Ag Card Home Test" Look for "Ag Card", that is the proctored one. The one that is simply binaxNOW is not proctored and is not accepted by Royal.

Looks like you'll need tours for St. Kitts and Barbados but not for Antigua and St. Martin. (If everyone is fully vaccinated)

About this, I was reading an article the other day about how Canadians could use the Walgreens test for free. They can use a Canadian drivers license and any US address. Has any Canadian here tried this option before, since I might try it? https://www.cbc.ca/news/business/free-test-u-s-1.6242844

How have the lines been at Thrill Waterpark recently? I know with the reduced capacity there's less people overall. Also there are stricter Covid policies for unvaccinated kids, so maybe there are less children cruising? Also, if anyone has had 2 ships docked at Cococay, how were the lines?

Are taxes included or extra for parking at terminal 18 in Port Everglades?

It could be that they're using one side/area for quarantine rooms, similar to the "crew access only" on Allure.

I guess that means less t-shirts and booze.

Uber/Lyft is probably the best option. Ground transfers are usually per person, but Uber/Lyft remains the same price regardless of how many people there are.

I really want to see flight

Honestly, if you go on Independence, you're going to regret not choosing the extra day while disembarking the ship .

I was scrolling through Instagram and they were there. I can't seem to find the original post anymore.

Something interesting is that there isn't an art installation in the Solarium unlike Symphony. I'm not sure if they just didn't build it yet, or if they decided to remove it altogether. I find it funny that the art installation on Symphony was called "Big Wonder", but it's not on Wonder.

Odyssey does have a sun deck, but it's not nearly the same as the Oasis Class ships. It's much smaller, and isn't really private. It's pretty much a sectioned off area of the pool deck with fancier chairs. It's located where the indoor pool used to be on other Quantum Class ships. (under the north star arm)

I think it's "climate controlled" rather than air conditioned. Since it's fully covered, I'm guessing they will make sure it's not too hot, but not try to make it cold.