Posts

18

Joined

Last visited

Days Won

3
cj9200's Achievements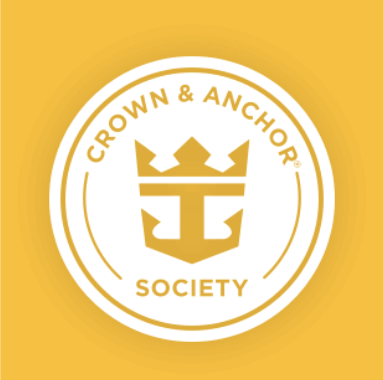 Gold (2/7)
9
Reputation
Doable but might be a little stressful. It is about a 4 hour drive from Canaveral to Miami. I-95 south to Miami and then the Dolphin Expressway (836) west to the airport. The Dolphin is a toll road so make sure to check with the rental company on prepaying tolls. Hertz has a location at the airport. You could drop the bags off at the curbside check in, then drop off the car and take their shuttle back to the terminal. Probably cutting it close so I would try to get off the ship earlier to make sure you make the connection.

Ridiculously jealous you are going on the preview cruise. Have a blast. I'm interested in the North Star. Not a big fan of heights but would give it a try. I did I Fly in Orlando which is like RipCord and that was a a neat experience. If you get the chance, try it. Try not to work too hard and enjoy.

I am going through serious cruise envy. Had to cancel our May Freedom cruise because my daughter got a coveted internship. For the same reason, we were not able to do a spontaneous cruise over the summer like I hoped. I also got talked into a 7 day scuba diving trip to Belize in April so dollars for a cruise early next year got diverted to that. Matt's 99 Days of Quantum are killing me. Same with the podcast. I so want to go on a cruise. If you happen to be on the Navigator in April and see some crazy guy trying to swim out to the ship in Belize City, throw out a lifesaver. I would appreciate it.

Galveston Steve reacted to a post in a topic: How did you become interested in taking your first cruise?

I always loved the water and wanted to cruise. The first time was in the early 90's on a cheap day ship over to Nassau. Luckily I was young and stupid. The "cruise ship" was small, cramped, with most of the passengers sailing over in the morning, spending the day in Nassau and sailing back that night. I did the add on of a room in Nassau for the night. What a horror but I loved it. First real cruise was in 1999 on the (then) new Disney Magic. It took years to get my wife on another ship but since it was Disney, it was a go. Great time was had by all and I was hooked. Multiple Disney sailings later, I am still waiting for my first RCI trip. But soon, hopefully.

Hopefully a last second deal sometime this summer. Had to cancel my May 25 Freedom cruise because my daughter took a summer internship. She may get some time off later in the summer and if so, I would like to try RCL for the first time. Fingers crossed.

Can't recommend a specific excursion but Goff's Caye or any excursion on their barrier reef should be good snorkeling depending of course on conditions. Should be lots of marine life and pristine coral. Whale sharks hang out there during the spring (I am heading out there next year) but will be more off the coast. One suggestion would by to buy a disposable underwater camera. Reasonably priced and you could get some cool pictures. Have fun.

Matt reacted to a post in a topic: What is the most challenging aspect of planning a Royal Caribbean cruise?

For me it is what to do off the ship. Excursions take up a lot of time and can put a special stamp on the trip if it goes right or be a negative if it doesn't. I had non-cruise trip excursions where when I was done, I said, "meh.†Since they were multi day stays, it wasn't a big deal but if it was my only day in a port, it would kill my time ashore. I also am on the look out for hidden gems like Matt's experience at the Cantina. I enjoy seeing the local flavor of a port. The problem is finding them. For my daughter it was should I take an internship and cancel the cruise or not take it and have a week of fun? She chose poorly (in my opinion) and took the internship, so we had to cancel. It is with a marine science school and is an exciting opportunity for her. Rotten kid. I need a cruise and we may end up taking a get out of town trip near the end of the summer.

In West Palm you could go to Palm Beach and drive down A1A and look at the mansions. The Breakers is there and Trump's Mar-A-Lago estate. Worth Avenue is the east coast's Rodeo Brive. There is a nice walking area on the WPB side of the Intercoastal. Ft. Lauderdale has more to do. Many restaurants, good public access beaches and multiple land or water tours. Probably not enough time to make a run to the Everglades but the air boat rides are fun. Las Olas is a vibrant area with shops, restaurants and near the beach.

I listen to a podcast called Royal Caribbean Blog Podcast. The host is pretty good at it and there is a rumor that it is going to three podcasts a week. Also have the Port Canaveral, Everglades and Miami webcams in addition to the Key West Harbor Cam bookmarked. I enjoy watching the tracking part of those sites to see where various ships are out in the Caribbean. New to RCL so am getting as much info as I can from various message boards.

As Matt mentioned, it is an easy drive from Palm Beach to Ft. Lauderdale. Sometimes a lot easier than from Miami. Another option over a rental is a car service to a hotel that has a shuttle to/from the port. Lots of different car/shuttle services available with various prices/services. I never used one at PBI so can't make any recommendations. You can also ask the hotel if they would check your bags for a few hours on the return trip. Even though you are not staying the night, they may say yes, especially if you belong to their loyalty program. I am a Holiday Inn rewards customer and they go out of their way to make their rewards people happy. Good luck and have a great time.

I like your recommendation over the horses. The idea of riding in a bathing suit on a horse seems like a, "Good luck with that Bro," moment. Will look at TripAdvisor and see what they say, but a swim up pool bar versus riding a horse? Depends on how much do I want to indulge my daughter.

Unless I am diving, I am not a fan of beaches or ocean swimming so Hilton Rose sounds interesting. My daughter loves riding horses so that is why I am looking into that excursion. Thinking it is a lot like the thing we did in Hawaii. Sit on a horse and walk along a trail.

Since we will be on our first RCL cruise I don't have a favorite yet. I did enjoy the beach at St. Maarten and the private Island of that other cruise line. Looking at excursions for our May trip and wondering if anyone tried the Chukka Horseback Ride N Swim in Falmouth, Jamaica? Also, we scuba dive (guess you can tell by my photo). Has anyone experienced the RCL sanctioned dive operations, specifically in Grand Cayman? Had an interest in the America's Cup Regatta and thanks to Shawn's description we will be doing that in Cozumel.

Thanks Don. So Radisson it is.

Thanks Matt. I will have tons of other questions before our May cruise.