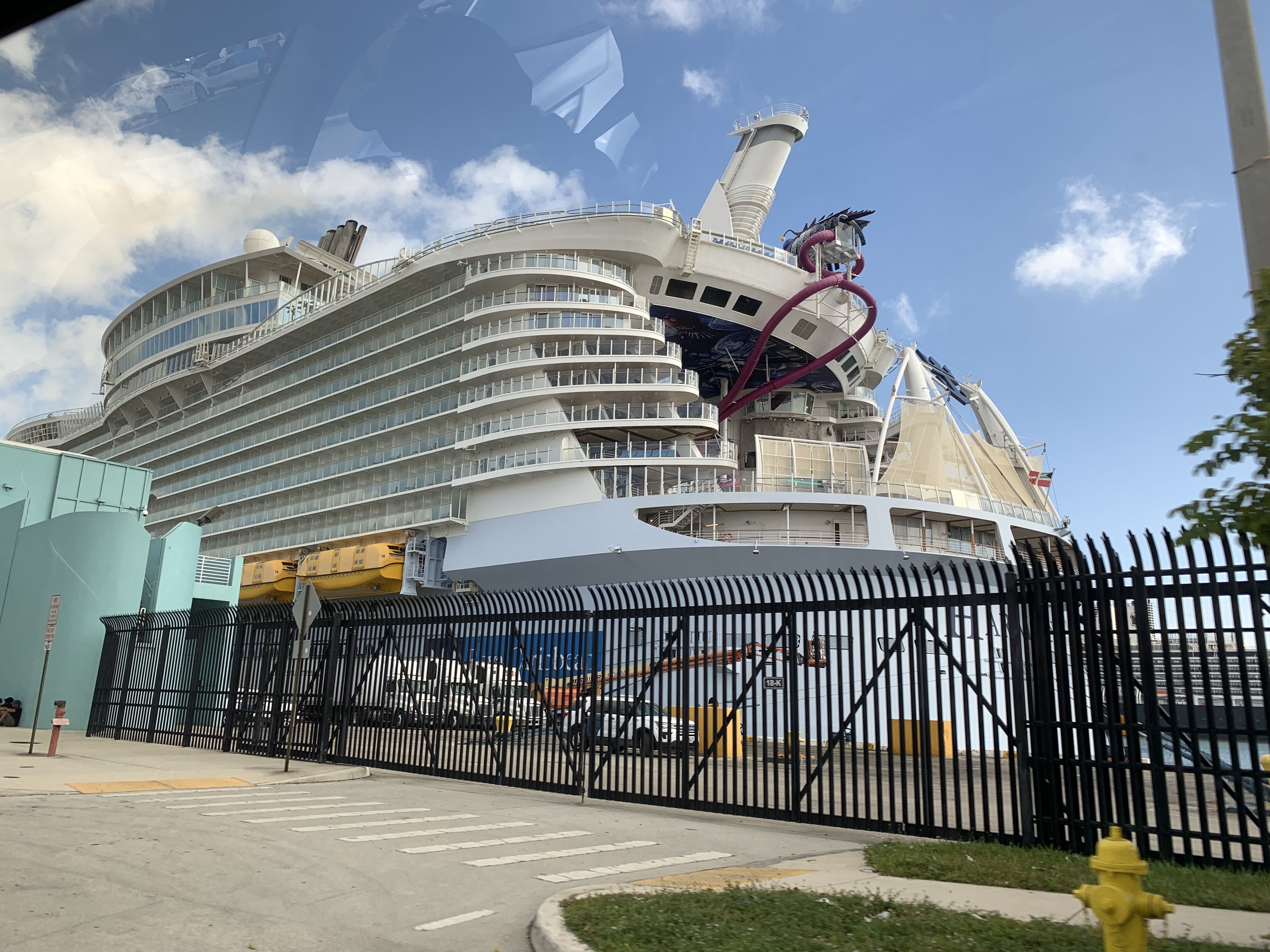 Posts

1,461

Joined

Last visited

Days Won

12
Everything posted by Andrew72681
One of the twitter account that pops up In my feed from time to time is @leafslastcup. The best part is that they also keep track of days since the David Ayres debacle.

Most times I've seen roulette minimums are usually 10-15 on outside bets. If it's a very busy sea day night it might be 25.

Don't fret, just like the Stanley cup when cruises start back up it'll be US only ?

Would make sense this time. They were able to go through the entire playoff preceding without a single case popping up.

Yeah, I'm on November 8th on Oasis so in the same boat. Was supposed to be our first star class experience, but we know from others, no one from the 11/1 sailings or 11/4 Oasis 4 night (all of which are under the 30 days) have received their questionnaires. And many of the families stay in contact with the Genie's and so far none have been recalled.

If that's the case and they only have a small slate (based on what they e said before, short cruises, etc..) then cancel the others. 7 night sailings don't look probable for November so let those people know.

At its peak, the wait to get groceries delivered from my wegmans was 9 days. Curbside pickup was a week to get a spot. Amazon/Whole Foods ended up publicizing 20k confirmed cases today from its employees. And if they could, I'm sure they'd want them shutdown. The cruise industry never belonged under the purview of the CDC and are now being punished for it. They probably never thought they'd be in this situation.

For most people I would say that that they have to go grocery shopping to survive but not cruising. But we've seen how much you cruise ?

The problem with the argument of their only being 41 is that there were no cruises after early March. They could just as easily extrapolate that number out and say "If cruising had continued we may have had an Oasis class sized passenger count of deaths"

The biggest problem with the announcement of decriminalizing not wearing mask is the position it puts local municipalities and private businesses in. I'd bet we see video out of some Karen/Kevin screaming at a private business owner that the governor said he didn't have to wear a mask.

Good luck with resorting to semantics by putting it quotes. But last week he said the following. That's a governor saying Florida is open and also saying that no matter what he wouldn't close it again. "The state of Florida is probably the most open big state in the country," DeSantis bragged Friday, as he announced the reopening and said he was using his executive power to cancel all fines levied against people who didn't wear masks. "We're not closing anything going forward."

One thing that Don over at EatSleepCruise brought up in a discussion is while most people have thought of Florida's reopening as a positive, the CDC probably went the other way. Florida being reopened and without masks may have negated much of the goodwill towards the pre testing program presented by the lines. As most people come in before the cruise that's additional meals out and potential infection vectors. The CDC would most likely prefer a bubble for a few days before the sailing.

I think the biggest part is that this is the easy one for them to control. If we really were going to stop people congregating together churches would still be closed. But that's a third rail. Airplanes are confined situation, but they are American companies with huge lobbying organizations behind them.

That will be tight with basically five adults. Especially giving up the extra half bath that is part of the VP.

I think while we may be sailing in early 2021, if the CDC didn't seem thrilled with the original recommendations, what additional restrictions will they want in place.

I was looking at Spring Break cruises to replace my cancelled Odyssey sailing. Started last night looking at all-inclusives.

It also means those of us with November cruises won't get much notice before the next round. I'd be RC and Others spend the next few weeks pleading their case and my November 8th cruise doesn't get cancelled till 10/15.

That's one thing I think gets overlooked. Every time you wake up in the morning you go through a litany of risk assessments throughout the day.

I think the probable outcome will be that the CDC doesn't extend the no-sail order in practice, but puts an indefinite delay of "until health plans are reviewed and approved"

Silver Bullet? I thought that meant Bob Seger had all the answers ?