In:
Royal Caribbean is working with Boldt to provide glow-in-the-dark decking for two of its Oasis class ships, including the cruise lines fourth Oasis class ship.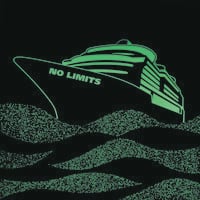 Royal Caribbean and Boldt have a contract in place to provide Bolideck Glow, which offers energy efficiency savings by reducing lighting requirements. When used outside, it can also harvest energy, storing solar energy generated by day that can be converted into exterior lighting at night. It could also bring safety benefits, Bolidt points out, by illuminating escape routes and signage, as the luminous material ensures decking areas remain highly visible in the dark.
Bolideck Glow will be added to Harmony of the Seas before the end of 2017, as well as on the fourth Oasis class cruise ship, which is scheduled for delivery in 2018. In both cases, the product will be installed in a 350m2 area to add the 'wow' factor for cruisers at the top of the 10-deck Ultimate Abyss slide, which will also be used in the dark.
"RCI's request for a glow in the dark material has coincided with our development of Bolideck® Glow," adds Jacco Van Overbeek, Director, Maritime Division, Bolidt. "This demonstrates how our long-term customers look to us for new decking solutions, while our continuous development program means we are ready to respond. It's perfect timing, and highlights how we can help designers to convert the wishes of owners into new concepts and innovative features."