In:
The first week of June kicked off hurricane season in the Atlantic, meaning there's a chance a tropical storm could form and disrupt cruise ship plans.
Hurricane season runs between June 1 and November 30, and there's no telling what to expect each year as it relates to storms.
While there is potential for a hurricane to get in the way of your cruise ship plans, avoiding cruising all together during this time of year seems an overreaction.
With hurricane season back, now is a good time to refresh yourself on the basics and what you should know for this season.
Above-average hurricane season predicted for 2022
For what it's worth, the National Oceanic and Atmospheric Administration (NOAA) published their outlook for the 2022 hurricane season.
According to the agency, they a 65% chance of an above-normal season, a 25% chance of a near-normal season and a 10% chance of a below-normal season.
They believe there will be more storm than normal because:
The ongoing La Niña that is likely to persist throughout the hurricane season
Warmer-than-average sea surface temperatures in the Atlantic Ocean and Caribbean Sea
Weaker tropical Atlantic trade winds
An enhanced west African monsoon
They expect 14-21 named storms (winds of 39 mph or higher), of which 6 to 10 could become hurricanes (winds of 74 mph or higher), including 3 to 6 major hurricanes (category 3, 4 or 5; with winds of 111 mph or higher). NOAA provides these ranges with a 70% confidence.
You can read the full outlook on NOAA's website.
Of course, these are just best guesses, so what will actually happen is still unknown.
Follow the man with the answers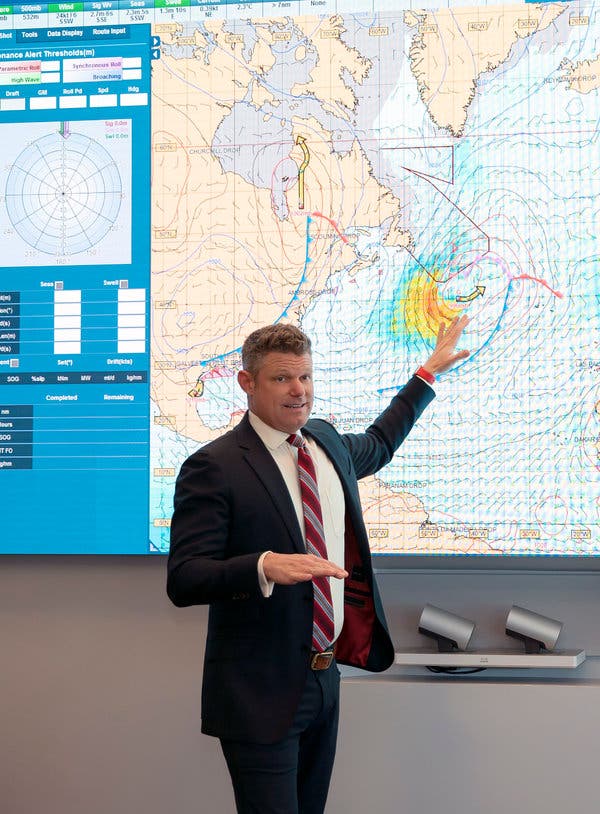 If you have a Caribbean cruise booked this summer or fall, as your sail date approaches, you will probably start to wonder if a hurricane will impact your cruise.
Royal Caribbean employs its own meteorologist, who's job it is to track all the storms and provide each ship advice and insight.
While his job is to inform the fleet, he also shares his forecasts with the cruising public. You would be well served to follow James Van Fleet on any of his social media platforms, including Twitter, Facebook or LinkedIn.
While he doesn't post every day, when there is a tropical storm that could disrupt plans, he shares the various possibilities and gives much better insight into how the storm may (or may not) disrupt cruise ship plans. Watching the news forecasts rarely touch on cruise ship plans, so Mr. Van Fleet's insight is invaluable.
Basics of hurricane season
If you have a cruise planned during hurricane season, don't assume the worst about it being disrupted. More than likely, there won't be hurricanes around when you cruise.  But if there is, here are the basics.
Buy travel insurance
Hurricanes don't just disrupt cruise ships, they can wreak havoc on many other aspects of travel. Getting to and from your cruise ship is just as likely, if not more so, to be impacted by a storm.
Travel insurance policies are relatively inexpensive and provide so much peace of mind should your plans not work out. 
Now is a good time to research the various travel insurance providers that are out there and review what a policy covers.
Keep in mind not all travel insurance policies are the same, so read the fine print about when it kicks in, and what it does and does not cover.
Ships will avoid hurricanes
If there is a hurricane predicted in the path of your ship, Royal Caribbean will go around the storm.
Itineraries can be flipped (port order changed), swapped out (eastern instead of western Caribbean or vice versa), or completely new itineraries created.
As long as the embarkation port is open, your ship will almost certainly sail, but there could be an itinerary change. Per the cruise contract you agreed to when you booked a cruise, no compensation is required to be given if your itinerary changes.
The bottom line is your ship will not sail anywhere near the storm.
What if the storm changes path and my ship is now in the way?
If the ocean starts getting too rough, cruise ships are able to outrun the storm.
A typical hurricane moves around 10 knots, but cruise ships can get up to 22 knots or higher in speed.
You can get a great deal
Want to find some of the cheapest prices for a Caribbean cruise? Book something in late summer or early fall.
Some of the cheapest times of the year to go on a cruise are the months of September and October because it falls right in the peak of hurricane season (and school is back in session). Late August is also usually priced cheaply.