Where are all of Royal Caribbean's cruise ships right now?
In:
Ever since Royal Caribbean shut down cruises in March, many cruise fans have wanted to know where the cruise ships are in the world.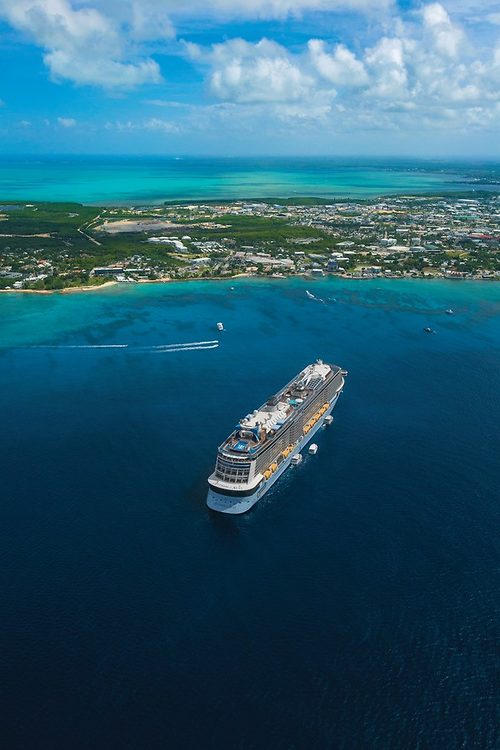 Royal Caribbean's 26 ships are spread throughout the world, with many having spent time getting crew members back to their home country.
Royal Caribbean's ships are currently spread out around the world, but "are ready and anxious to come back, and we're making sure that when we have the opportunity to do so, we will be able to do so as quickly as possible," Royal Caribbean Cruises Ltd. Chairman and CEO Richard Fain said.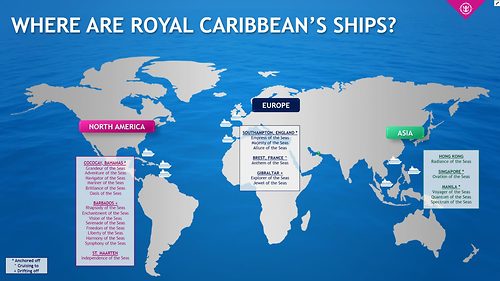 Information accurate as of July 15, 2020
CocoCay - Anchored off the coast
Grandeur of the Seas
Adventure of the Seas
Navigator of the Seas
Mariner of the Seas
Brilliance of the Seas
Oasis of the Seas
Barbados - Drifting off the coast
Rhapsody of the Seas
Enchantment of the Seas
Vision of the Seas
Serenade of the Seas
Freedom of the Seas
Liberty of the Seas
Harmony of the Seas
Symphony of the Seas
St. Maarten
Southampton, England - Anchored off the coast
Empress of the Seas
Majesty of the Seas
Allure of the Seas
Brest, France - Cruising to
Gibraltar - Drifting off the coast
Explorer of the Seas
Jewel of the Seas
Hong Kong
Singapore - Anchored off the coast
Manila - Anchored off the coast
Voyager of the Seas
Quantum of the Seas
Spectrum of the Seas
Repatriating crew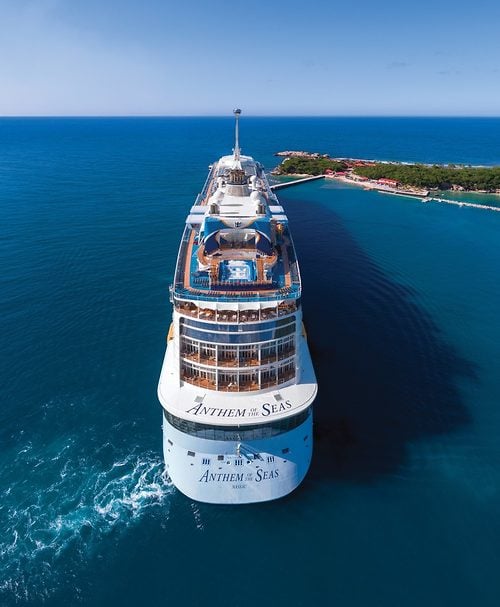 While the cruise ship locations are interesting to note, the fate of the crew onboard is something Royal Caribbean has prioritized to ensure they are not only taken care of, but given the opportunity to go home.
In an update with travel agents, Fain explained the hard work it has undertaken to get its crew members home across 120 countries that have different rules and regulations.
While it has been a colossal effort to get crew home, Royal Caribbean has successfully gotten 97% of its crew home, with the remaining 3% making up about 40,000 crew onboard.
"It's been it's been horrific for the crew members who are stuck and haven't been able to get home, and it's been very wrenching for us, to know that and not to be able to solve the problem," Fain said in his webinar. "The people who are remaining are mostly from two countries which have sent severe restrictions on allowing anybody to come into the country, even their own citizens."