What happens if I want to cancel my Royal Caribbean cruise?
In:
Royal Caribbean is working on resuming sailings as soon as it is safe to do so, but some guests may be considering whether or not they want to keep their upcoming cruise booking.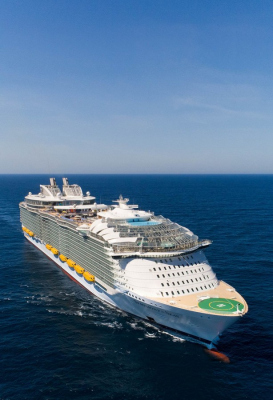 With an ever-changing global landscape, new regulations announced by other cruise lines, as well as changes close to home, it is completely understandable if some vacationers are reconsidering their fall and winter cruise plans.
While no one can decide for you, whether you should cancel your cruise or not; I want to provide an in-depth look at your options.
If you are considering cancelling your Royal Caribbean cruise, here is what you can expect to happen:
How to cancel your cruise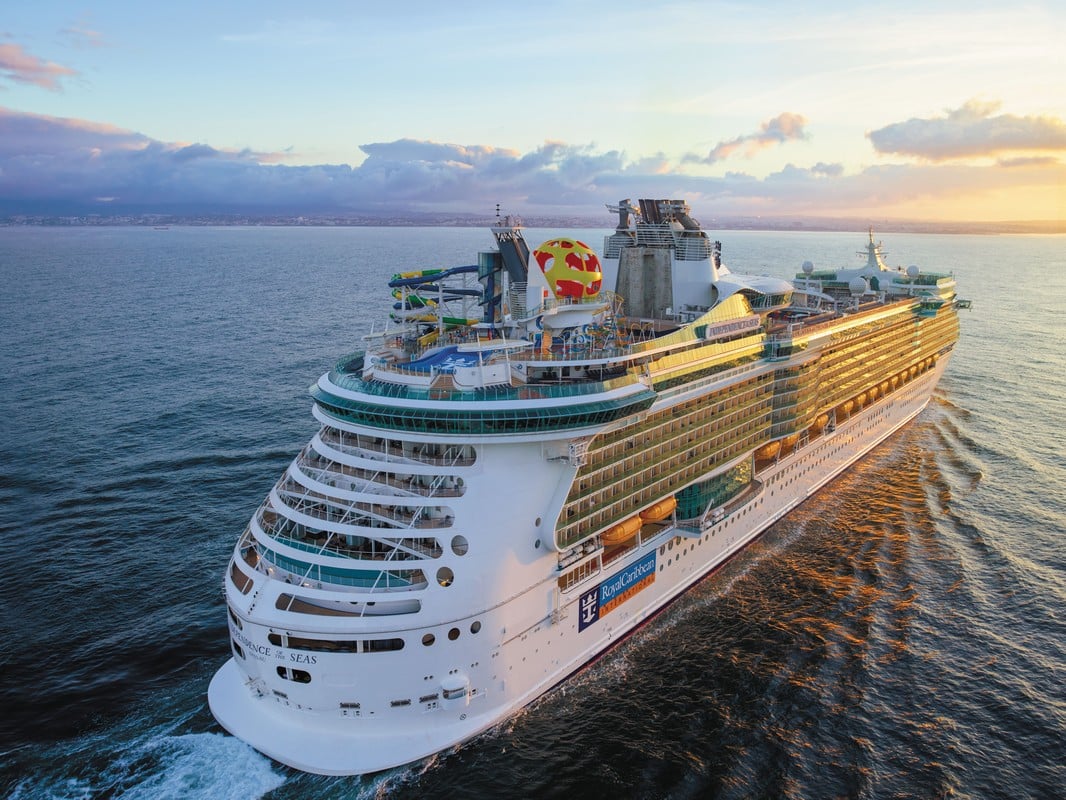 Depending upon when your cruise is scheduled to sail, you have a few options to consider when it comes to cancelling.
Traditional cruise cancellation
Forgetting some of the new policies that will be outlined in a bit, Royal Caribbean's cruise cancellation policy is based upon the type of cruise fare you have purchased; and the timing of your final payment date.
If you booked refundable cruise fare, and have not yet made your final payment, you can cancel for a full refund of your deposit and any money paid.
If you booked a non-refundable cruise fare, and are outside of final payment, you will receive a Future Cruise Certificate in the amount of the cruise deposit, less a $100 per guest change fee.
Once you pass the final payment date, you may be subject to cancelation charges that vary depending on how close you are to your sailing. 
A traditional cruise cancellation will provide cash back, but potentially with penalties.
Cruise with Confidence cancellation policy
The traditional cruise cancellation policy worked for a world prior to 2020, so Royal Caribbean introduced the Cruise with Confidence policy to offer more flexible cancellation terms.
Essentially, Royal Caribbean will let you cancel any cruise you already have or one you will make between now and August 1, 2020 that is scheduled to set sail through April 30, 2022. As long as you cancel at least 48 hours before the sail date, you can receive a 100% Future Cruise Credit that is valid through December 31, 2021 or 12 months from your original canceled sail date (whichever is longer).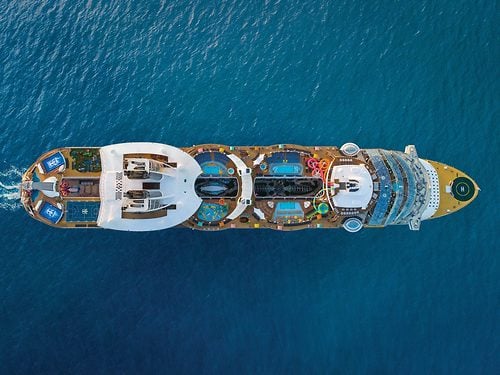 Lift & Shift
Another option available is to simply move your existing reservation to a cruise next year with the Lift & Shift program.
If you are ready to push your existing reservation to a cruise the following year, Royal Caribbean will protect the price and promotions you paid for the original reservation, provided the sailing next year meets these criteria:
New sailing needs to be dated within 4 weeks (before or after) of the original sail date
Same itinerary
Same length
Same stateroom category
Lift and Shift is currently available to be used on or before August 1, 2020.
Can I cancel my Royal Caribbean cruise online?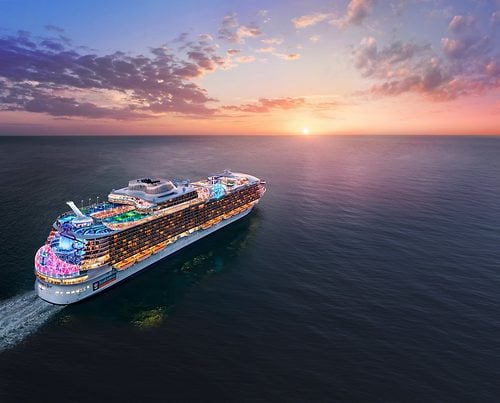 In order to expedite the amount of requests for cancellations, Royal Caribbean has set up an online form to cancel your cruise.
You will need the Booking ID, Ship, Sail Date, and Last Name from the reservation you wish to cancel.  At that point, the website will present options available to you.
If you booked with a travel agent, I strongly advise that you speak with them first to determine your options. Moreover, an agent can handle the paperwork required for a refund; and serve as a go-between when (not if) refund delays occur.
What if Royal Caribbean cancels your cruise?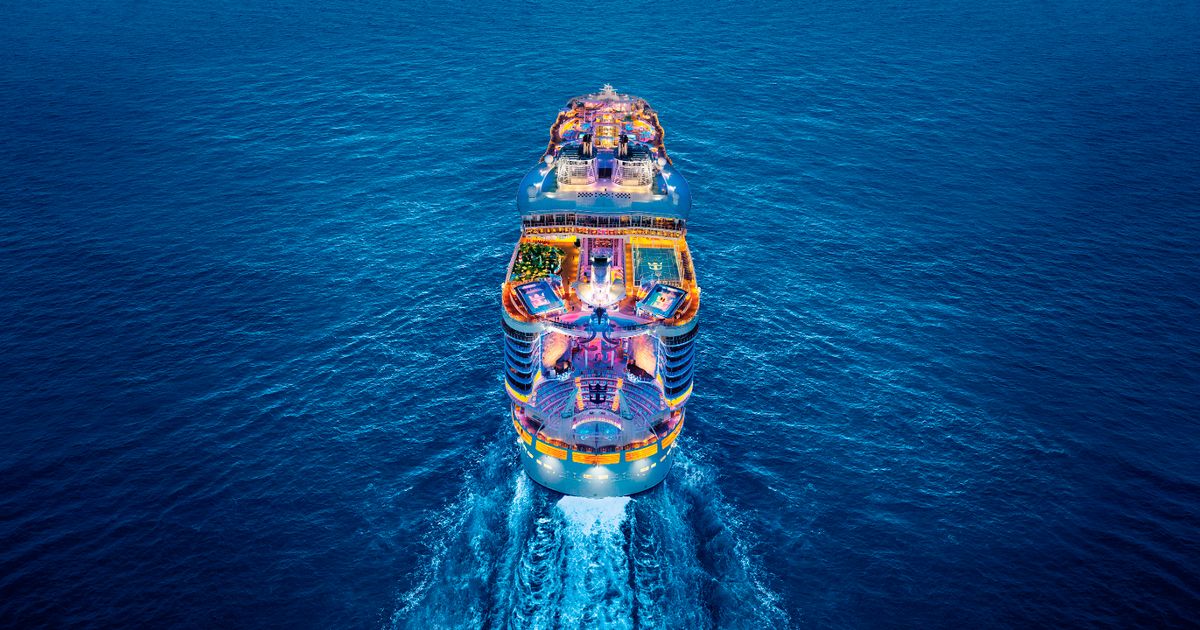 You should be aware that more cruises could be cancelled by Royal Caribbean if the cruise line is not confident they can ensure your safety.
Since March, Royal Caribbean has cancelled a multitude of sailings around the world. There is usually little to no warning these cancellations will occur;  but it reflects the "moving target" the cruise line has encountered in their plans to resume sailings.
In the event you hang onto your reservation, but Royal Caribbean ends up cancelling your cruise, you will likely have a few options.
First, you can opt for a 125% Future Cruise Credit.  By opting to take a credit instead of a refund, Royal Caribbean will reward you with bonus money to use on a future sailing.
Alternatively, Royal Caribbean offers Lift & Shift to anyone affected by a cancelled cruise, allowing you to move it to next year.
Lastly, you can take a 100% refund instead of a credit or deferment.
If you had any pre-cruise purchases (drink packages, shore excursions, etc) booked, those will automatically be refunded, although you could opt for a 125% onboard credit for these purchases that you can apply on any future sailing.
How can I get my money back if I want to cancel?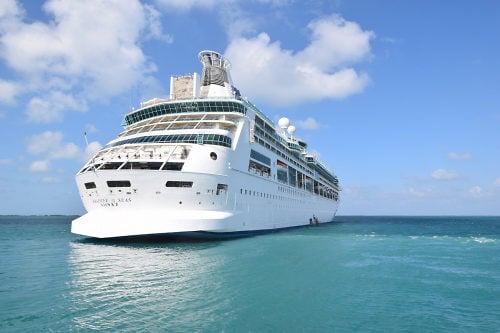 If you are interested in getting your cash back, here are the options available to you:
Traditional cancellations will provide cash back, minus any change fees or associated penalties.  Quite often, guests run into penalties because they booked a non-refundable cruise fare and/or they are past the final payment date.
If Royal Caribbean ends up cancelling your cruise, you can take a 100% refund, regardless of if you booked a non-refundable cruise fare or final payment date penalties. This requires the cruise line to cancel, instead of you, so the choice is taken out of your hands.  Still, this is the only way to get all of your money back as cash without penalties.
What about travel insurance?
Travel insurance covers a great deal of scenarios, but cancelling your vacation because you want to cancel is usually not covered.
Refer to your travel insurance policy, but unless you have a 'Cancel For Any Reason' policy, most travel insurance does not kick in until an outside influence occurs that prevents you from going on the cruise, such as becoming ill or another covered scenario.
Refund Delays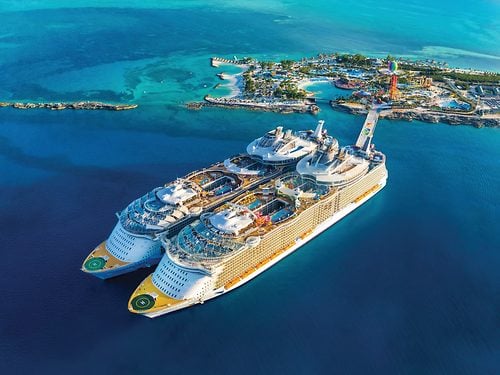 I will not sugar-coat things: Royal Caribbean is taking a long time to process refunds.  There are plenty of guests who have been waiting months for refunds, and the cruise line is not denying it.
Royal Caribbean is working hard to expedite refund requests and get money out sooner; but you should be aware that any refund request will not be processed quickly.
Working with a travel agent to get updates, and rectify incorrect refund amounts, has been one of the best strategies I, and many others, have used.  It is not pretty, but having someone working on your behalf does help.
Non-Royal Caribbean related refunds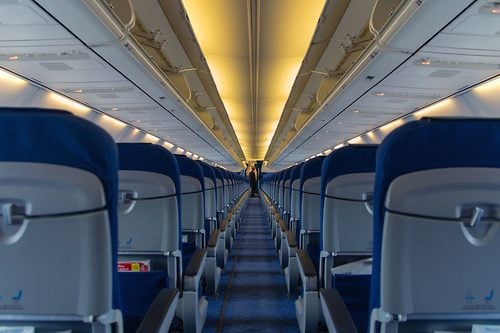 Of course, you may have other purchases made in conjunction with your cruise vacation that is outside of Royal Caribbean. 
Each company you work with will have different cancellation policies, with some being far more flexible than others.
The airlines have modified their cancellation terms to be more flexible, although each airline has different rules regarding travel credits, refunds, or both. One loophole to getting a refund is if the airline cancels or changes your flight time, you may be able to jump in on a refund request.
Hotels have traditionally offered flexible cancellation terms, provided you did not opt for a non-refundable deposit. 
Perhaps car rentals have the most customer-friendly cancellations available; but you will have to refer to your rental reservation. 
Regardless of which refund you are requesting, the key is to be persistent and polite about getting answers to options available to you.
Your Choice
Ultimately, the decision to cancel your Royal Caribbean cruise is a personal choice that depends on various factors unique to yourself. There is little doubt the cruise experience will change, at least temporarily, from what we are accustomed to having onboard, but the cruise line is committed to cruising remaining a fun vacation experience.
The Cruise with Confidence options that have provided a great deal of flexibility may not be around forever, so now is a great opportunity to consider all of your options.