What first time cruisers need to know about Quantum of the Seas
In:
Royal Caribbean is once again changing our idea of what a cruise ship can offer with its soon-to-debut Quantum of the Seas in just a few weeks.  But with this new ship comes arguably the most planning required to take advantage of this new ship and experience everything to its fullest.  If you're new to cruising, here's what you need to know about this new ship.
Pre-plan online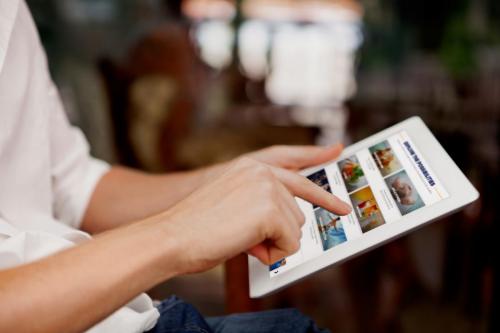 Before you ever step foot onboard Quantum of the Seas, Royal Caribbean is strongly encouraging all guests to plan ahead online.  
Using their new Cruise Planner online app, guests can make reservations for the new Dynamic Dining restaurants, shows, excursions and more.  
Royal Caribbean says you can wait to book these things onboard the ship but availability will be subject to if space is still available.  That's a big if.
Previous to the Quantum-class, online planning was available but not nearly as important as with this new ship.  Checking into your cruise online allows you to upload a photo of yourself, set up your credit card and do everything you can now to skip the lines at the embarkation pier.  In fact, you can pre-book what time you want to arrive to ensure you get from curb to ship in 10 minutes.
Dining onboard is completely different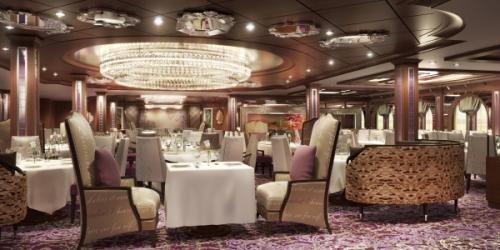 With Quantum of the Seas we get our first taste of what Royal Caribbean is calling Dynamic Dining.
Instead of a main dining room with set dinner times, there are a number of restaurants that you can choose to dine at.  Some restaurants are included in the cruise fare while others have an additional cover charge cost.  
The concept is brand new to Royal Caribbean and it's a big push to get away from the formality of cruising's past.  Once again, you are encouraged to book reservations in advance to avoid being locked out of the places you want to go to.
Don't worry, there's still plenty of complimentary dining options as well as more casual fare, including a 24-hour buffet restaurant at the Windjammer Marketplace.
Check out the unique things on Quantum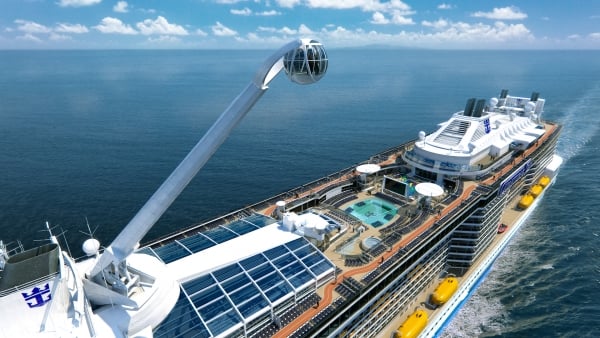 Each new class of cruise ship that Royal Caribbean designs has amenities and activities unique to that class and Quantum of the Seas comes with quite a few of them herself.  Here are the ones not to miss
There's a lot more new and really cool innovations on Quantum of the Seas but you're likely the ones we listed are the most noteworthy.
Research your rooms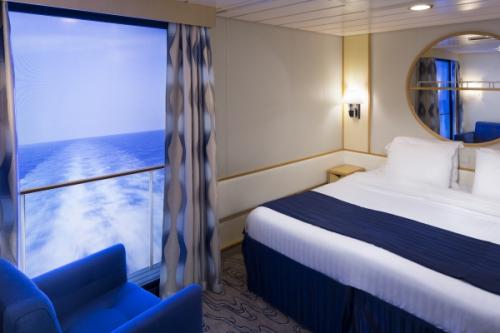 Quantum of the Seas offers a number of different staterooms to choose from.  It's always a good idea to know all the options out there, but Quantum of the Seas has even more new types of staterooms than any other Royal Caribbean ship.
If you're cruising solo, there are brand new studio staterooms just for you. No more single supplement fee, these staterooms offer those going solo an affordable vacation choice.
Also really different are the virtual balcony staterooms.  Instead of a boring interior stateroom with no view, how about an 80-inch LCD screen that delivers live views outside the ship that mimic what a balcony would look like, including the sound!
If luxury is your game, then check out the Royal Loft Suites that are two-story accomodations meant to wow everyone.  If you're going to spend enough money to buy a used car on the cruise, this is the stateroom for you.
Your Thoughts...
If you're a veteran Royal Caribbean cruiser, what advice do you think is important for a first time cruiser to be aware of?  Please share your thoughts in the comments!