Royal Caribbean Blog Podcast Episode 59 - Interview with Two70 designer Tim Magill
In: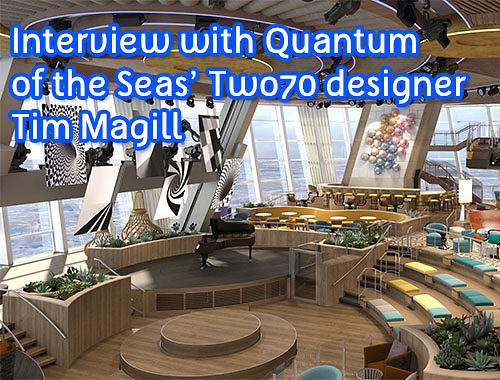 Listen to the Show
I'm honored this week to have on the podcast one of the designers that helped create the Two70 space on Quantum of the Seas, Tim Magill. Tim and his team worked very hard at making Two70 into a truly innovative space that will WOW guests. Tim sat down with me to discuss how he and his team took up this challenge and take us behind the scenes of how Two70 is created.
Share with me your thoughts, questions and comments via...
Show Notes
On this episode: Matt Hochberg, Tim Magill
Running time: 29:54