Royal Caribbean Blog Podcast Episode 173 - A behind-the-scenes look at how Royal Caribbean entertainment is created
In: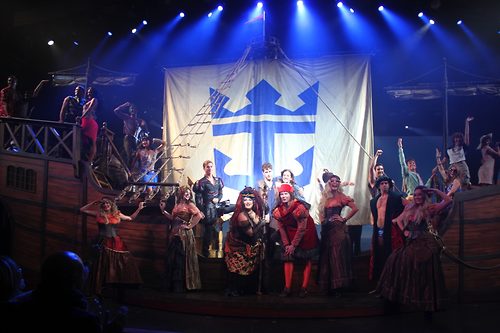 Listen to the Show
As guests, we get to see the final production of so many performances on Royal Caribbean ships, but in reality there is so much that goes into how these shows are created. From concept to costuming to rehearsals, substantial time and effort goes into these impressive shows. While on Harmony of the Seas, I was sit down with Royal Caribbean Managing Producer Alex Marchant to discuss how a show like "Columbus, The Musical!" gets created, and share some of the stories behind Royal Caribbean's latest big hit.
Share with me your thoughts, questions and comments via...
Show Notes
On this episode: Matt Hochberg, Alex Marchant
Running time: 42:53