Royal Caribbean Blog Podcast Episode 171 - Marathon Royal Caribbean runner
In: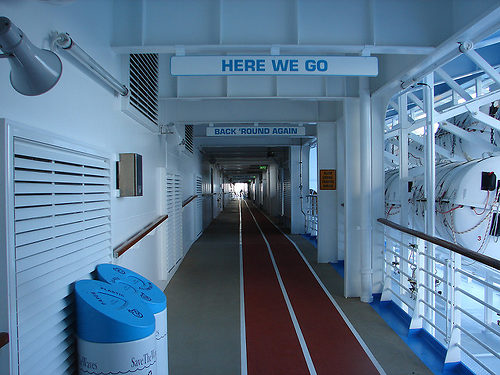 Listen to the Show
We all take Royal Caribbean cruise vacations for different reasons. Perhaps it is just to get away on a weekend cruise, or visit a new exotic port, or checking out the exciting features of a particular cruise ship. But I am guessing few, if any, guests have booked Royal Caribbean cruises for the reason this week's guests has. Joe Church has ran a full marathon on 25 out of 27 Royal Caribbean ships. Yes, he has run 26.2 miles on 25 Royal Caribbean ships and this week, we get to hear Joe's story on why he's doing this, his tips for anyone running onboard a ship and when he will get those last two ships in. Not only is this an interesting look at how people cruise, but it is an inspirational story in Joe's journey.
Share with me your thoughts, questions and comments via...
On this episode: Matt Hochberg, Joe Church
Running time: 35:00