Royal Caribbean Blog Podcast Episode 146 - Top Ten Mistakes by First-Time Royal Caribbean cruisers
In: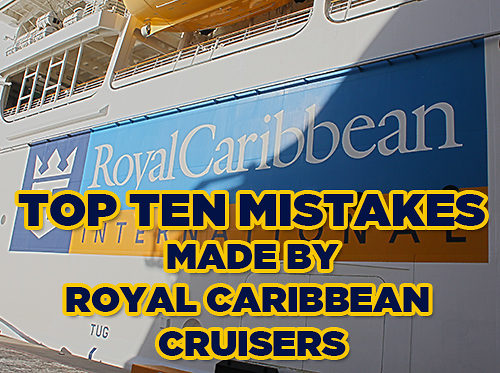 Listen to the Show
In order to get the most out of your next, or first, Royal Caribbean cruise, there are many pieces to a very fun puzzle that you need to put together. And while we can spend hours upon hours researching our cruise prior to the cruise, there are still some common mistakes that guests should avoid. So this week, we're going to discuss our Top Ten Mistakes Made by Royal Caribbean guests. Whether you are brand new to Royal Caribbean or have Pinnacle status in Crown and Anchor Society, these are some best practices to help you truly have a wonderful and memorable time.
Share with me your thoughts, questions and comments via...
Show Notes
On this episode: Matt Hochberg, Billy Hirsch
Running time: 55:30