Friday Photos
In:
While not scientifically proven, we believe enjoying Royal Caribbean photos at the beginning of a weekend leads to an awesome weekend.  With that in mind, we present this week's batch of Royal Caribbean photos that our readers shared with us.
This week's Friday Photos edition will be slightly different because the web browser crashed as we were writing up this week's post, and while we have copies of all the photos, we lost the names associated with them.  We always want to properly attribute photos here, so if your photo was used, please post in the comments and the post will be updated.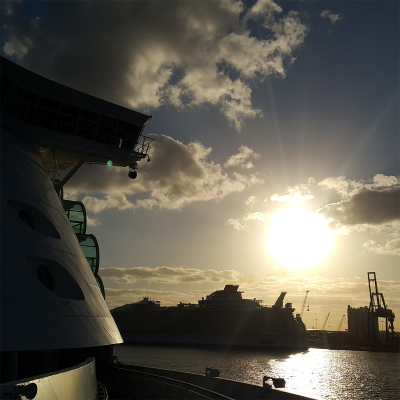 Our first photo shows the sun setting behind Harmony of the Seas, as seen from the helipad of Independence of the Seas.  Another stunning sunset at sea.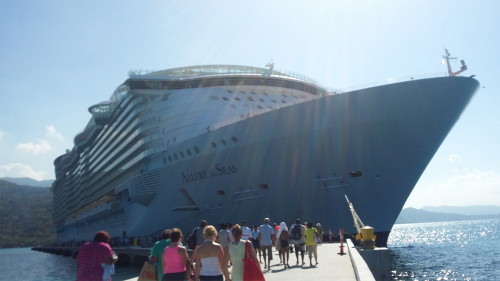 Next is a photo of Allure of the Seas docked in Labadee, after a day filled with plenty of good times all around.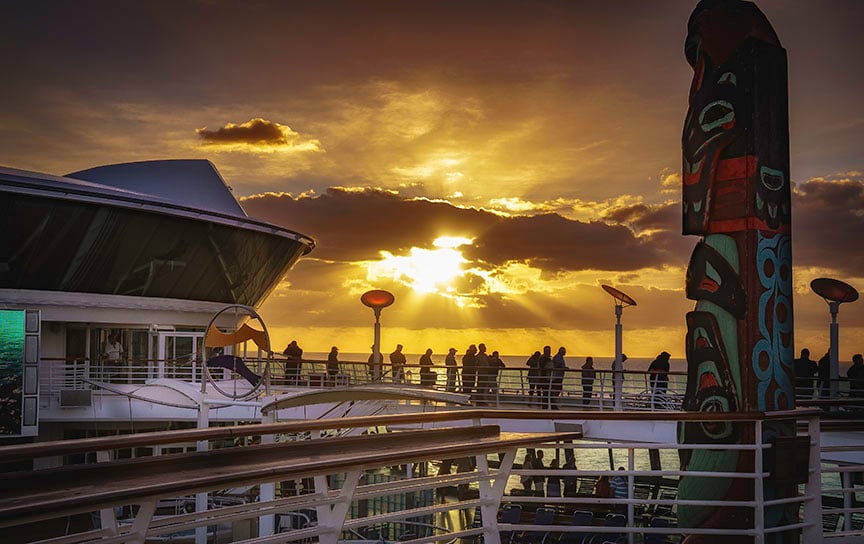 Mike Dinsmore shared this photo of a beautiful sunset, while aboard Radiance of the Seas. There are never enough sunset photos.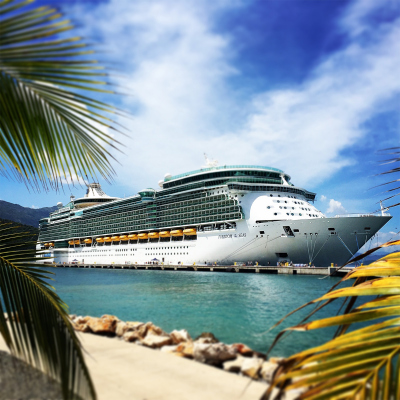 It is back to Labadee for this photo of Freedom of the Seas.  Looks like a picturesque kind of day!
Anthem of the Seas and Brilliance of the Seas are in this shot, taken in Cozumel.  Notice North Star rising above Brilliance of the Seas.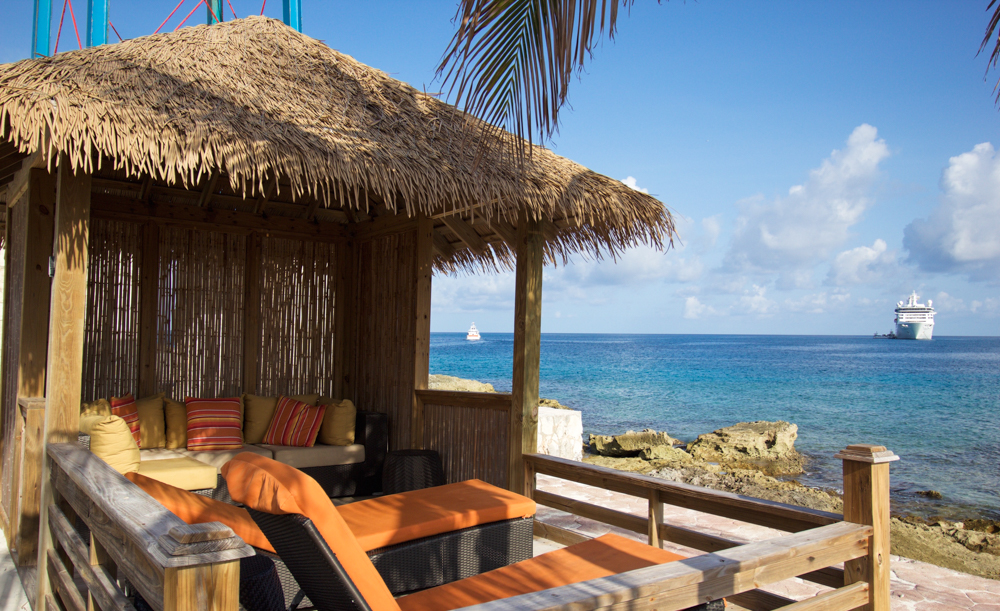 Michael Poole shared this photo of his first cabana in CocoCay. Definitely a great way to spend the day while in paradise.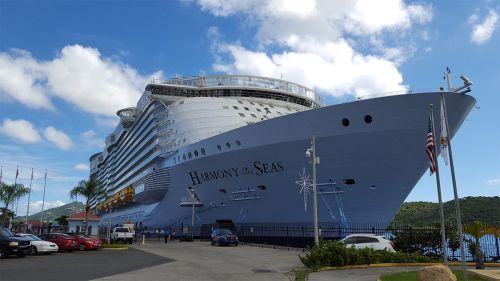 We wrap things up with a photo of the world's largest cruise ship, which shows in great contrast the difference in size of Harmony of the Seas and the cars parked nearby.  Quite a contrast!
Thank you to everyone who sent in their photos this week! As always, we welcome your photo submissions.  Use this form to send in your favorite Royal Caribbean photos so that we can use it in an upcoming edition. Have a great weekend!