Seven things that are totally free on a Royal Caribbean cruise
In:
Often we highlight experiences on a Royal Caribbean cruise that have an additional cost to them, but this post has seven things that are included in your cruise fare that you might not have known about.  If you are new to Royal Caribbean, you may not have been aware of some of these services, entertainment or food were included with your cruise fare.
To be fair, nothing is really "free" on a cruise.  You paid good money to get on a cruise, so in reality, the items on this list are "included" or "complimentary".  We apologize for the click-bait title of this post, but we promise the end result is the same: everything on this list will cost you nothing extra to enjoy!
7. Room service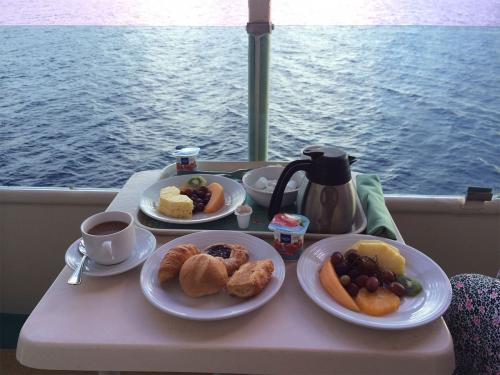 My parents ingrained the notion that I should never, ever order room service because it was always so expensive.  On a Royal Caribbean cruise, however, room service is included in your cruise fare and you can make up for all those hotel stays where room service was denied as a child.
Room service is available 24 hours per day, although there is a service fee if you order room service very late at night.  Other than that, there is a good variety of choices to pick from in the room service menu, including breakfast.  Many guests opt to order room service breakfast so that they can enjoy their first meal of the day in the comfort of their room, or even on their balcony.
It is important to keep in mind that while the food is free, it is customary to tip the crew member that delivers your food a few dollars.
6. Ice cream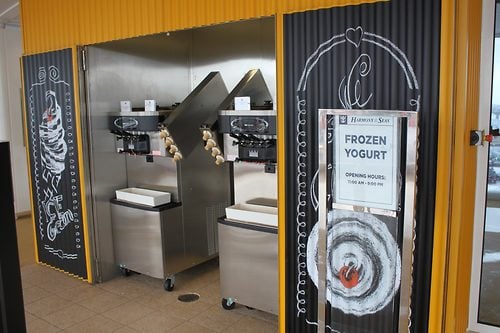 What better way to cool down on a hot day in the sun than with ice cream? Every day of your cruise, there will be soft-serve ice cream available near the pools.  The exact location varies depending on the class of ship, but the ice cream will be flowing and you can have as much as you like.
A pro tip that I learned from a RoyalCaribbeanBlog reader is to grab a drink cup from the Windjammer, and then fill that up with ice cream! 
5. Alcohol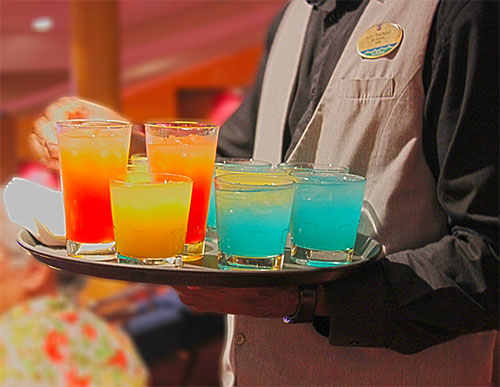 Believe it or not, there is opportunity for complimentary alcohol onboard your ship. Seriously.
That being said, free alcoholic beverages are not available all the time, but there are a few times during every cruise where free drinks will be served.  On the first formal night, there will be complimentary champagne offered as part of the Captain's toast.  Likewise, complimentary champagne is offered as part of art auctions.
If you are a member of Royal Caribbean's Crown and Anchor Society, there are welcome back events in which complimentary rum punches and other alcoholic drinks are served.  When you make it to Diamond level or above in Crown and Anchor Society, drink coupons are provided each evening to be used for free drinks. Also, suite guests can get free drinks from the concierge lounge.
4. Broadway shows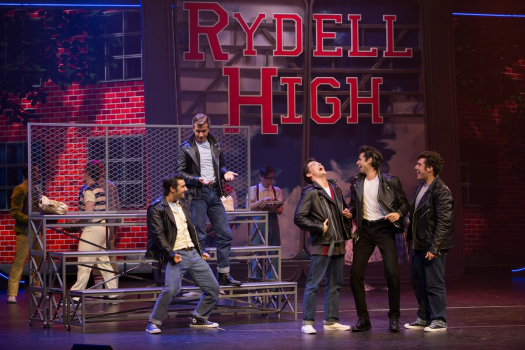 Royal Caribbean offers full-length Broadway shows on its newest cruise ships for guests to enjoy during the cruise.  Broadway shows are not known for being inexpensive, so considering these performances are included in your cruise fare when they usually run hundreds of dollars to see the same show for a family on land, that is a great benefit!
Six ships offer five different Broadway shows and will offer multiple performances during the cruise. 
3. Surf, sky dive and ice skate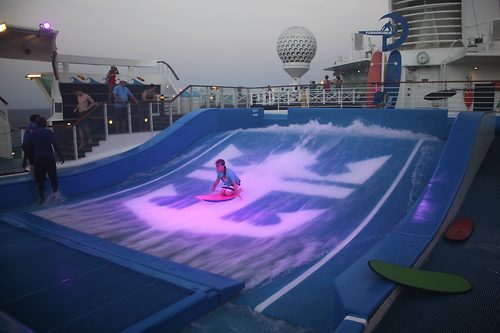 When you watch a Royal Caribbean television commercial, very likely you will see guests riding a FlowRider surf simulator, or going 300 feet in the air aboard North Star, or even sky diving in Ripcord by iFly.  All those activities (and more) are included in your cruise fare!
Ice skating at sea, going on a zip line, taking a ride on a carousel and rock climbing are just some of the really fun activities you can do on Royal Caribbean ships and there is no additional cost to enjoy them.
2. Souvenirs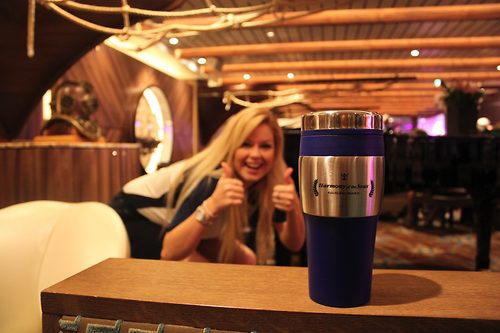 If you want to bring home a Royal Caribbean trinket or two, then try your luck at the trivia games offered onboard.  Each day, there will be a few different trivia games held, where guests compete in small teams to answer questions on a variety of questions.
The team with the most correct answers will receive a small prize, usually something like a Royal Caribbean pen, bag, zip-ties or something else of that nature.  These prizes may not fetch a lot on eBay, but they are the kind of souvenirs that cost you nothing extra and are fun to win, too.
1. Pizza
If you, or your children, are anything like my children, then free pizza is going to sound like you just won the lottery.
Royal Caribbean ships offer a lot of food that is included in your cruise fare, but Sorrento's Pizza is one of the more popular food choices and it is available throughout the day for absolutely nothing extra.
You will find a few varieties of pizza available by the slice, as well as the option to custom order a small pizza pie to your liking.  Either way, it is free and the kind of food my kids never can never resist ordering.