Royal Caribbean's Turtle Walk and Swim allows guests to support World Wildlife Fund efforts
In:
Guests on a Royal Caribbean cruise can help save the Earth between time at the pool and or enjoying a show.
Last year, Royal Caribbean announced it was teaming up with the World Wildlife Fund (WWF) to create a global partnership to support ocean conservation, and those efforts are spreading to onboard the cruise ships for guests to get involved too.
On Allure of the Seas, Royal Caribbean allows guests to walk or swim as a group to support the efforts of the WWF.  T-shirts and plush dolls are available for sale, with proceeds from every sale going to WWF's global ocean conservation work.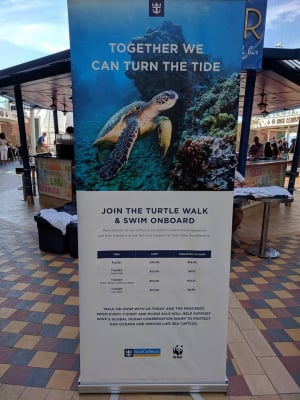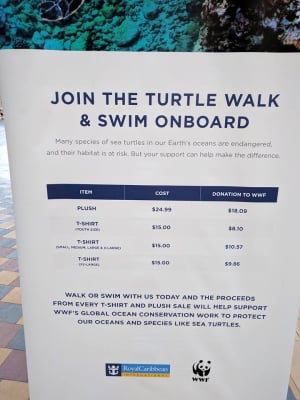 The plus doll available is a sea turtle, which is indicative of the type of animals the WWF is working to protect.