Is a Royal Caribbean drink package right for you?
In:
You may have heard about Royal Caribbean's drink packages and wondered if a drink package is right for you and which package would be a good fit. There are a number to choose from, and here is your guide to knowing what the packages include and if they will benefit you.
Deluxe Beverage Package - $55 per person, per day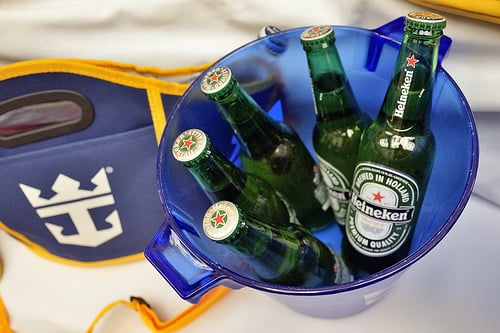 If you enjoy a having a few alcoholic drinks per day on your Royal Caribbean cruise, then there is one unlimited alcohol package to consider.
For the person that wants it all, the deluxe beverage package includes virtually unlimited combinations of beverages on their Royal Caribbean cruise.  It includes 
Cocktails / Spirits / Liqueurs / Beer
Bottled still and sparkling water
Wines by the glass
Fresh squeezed juices
Non-alcoholic cocktails
Premium coffees and teas
Fountain sodas
Coca-Cola® souvenir cup and Coca-Cola Freestyle® beverages 
To break even on the deluxe beverage package, you will need to be drinking a lot but it does not all have to be alcohol. As Royal Caribbean describes it, it's virtually unlimited options. Of course, the daily cost of this package means a significant up-front cost.  
It is worth noting that the Deluxe Beverage Package is very commonly discounted when purchased prior to the cruise, via Royal Caribbean's Cruise Planner.  Discounts of 20-30% off are regularly seen, and anyone considering a drink package would be well-served to pre-purchase the package instead of buying them onboard.
Unlimited beverage packages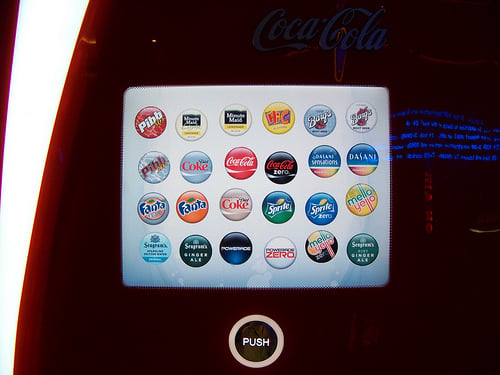 If alcohol is not your thing or you are just not old enough to be drinking yet, then Royal Caribbean has a number of beverage packages perfect for you.
Refreshment Package - $26.00 per person, per day
With the Royal Refreshment package, you will get premium coffee, premium tea, bottled water (sparking or still), fresh squeezed juice, non-alcoholic cocktails and a Coca-Cola souvenir cup.
If the drinks Royal Caribbean provides complimentary aren't enough to quench your thirst, this is the best choice for how much you get.  It especially appeals to coffee drinkers because of the premium coffee and tea benefit.
The cost of $26 may not sound like a lot, but for a 7-night cruise it's still a few hundred dollars.  Just like the alcohol packages, it is ideal for those that enjoy having a number of drinks per day.
Classic Soda Package - $8.50 per person, per day
The Classic Soda package is simple, it is all the soft drinks you can drink during your cruise.
Coke, Sprite, root beer and all the other carbonated drinks that are available from the self-serve machines, restaurants and bars are at your disposal. 
To purchase a can of your favorite soft drink onboard otherwise, will cost you about $2, so the package requires the least commitment to get your moneys worth.
One more consideration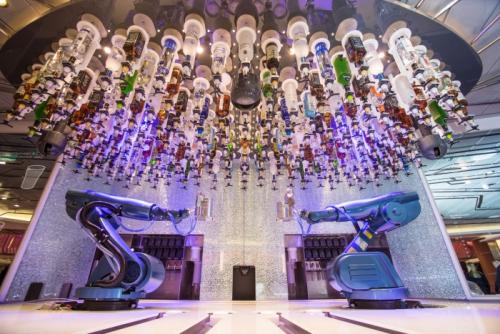 The basis for purchasing any drink package is to pay a fixed price for an unlimited amount of drinks, with the plan to drink enough over the course of the cruise to "break even" on the package cost.
Each package is above the cost of just one or two drinks per day and over the course of your cruise, drinking enough to make the packages worth it is critical for the up-front investment required. That up-front investment can actually be a benefit for some, because it allows guests to break up the total cost of their cruise. Rather than end the cruise with a large bar bill, pre-purchasing a beverage package allows for spreading out the cruise cost over different billing cycles.
It's also worth noting these packages work best when you're onboard the ship, so port days when you spend a majority of the day off the ship result in less time to enjoy the package's benefits.
At a minimum, the unlimited alcohol package requires around a half dozen drinks per day, every day to be a good value for you. Reading this, you will have instantly thought to yourself, "That is a lot of drinking" or "That is not really that much" and that is when you know if the packages in general may be a good choice for you.