Friday Photos
In:
Friday is here and that means it is time to share our readers' favorite Royal Caribbean photos! Each week, we invite our readers to send us photos from their past Royal Caribbean cruises to be showcased on the blog.
With the weekend nearly upon us, here is this week's batch of fabulous photos!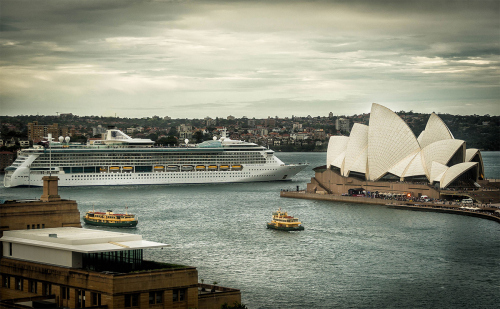 We begin this week with a photo of Radiance of the Seas in Sydney, Australia by Dave Rimington.  That is a well-composed shot!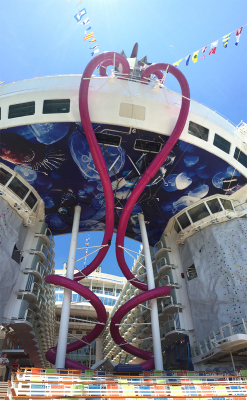 Next, is a photo of the Ultimate Abyss on Harmony of the Seas by Hannes Scherz.  This might be the first time the Ultimate Abyss has graced a Friday Photos post, and I hope it is far from the last.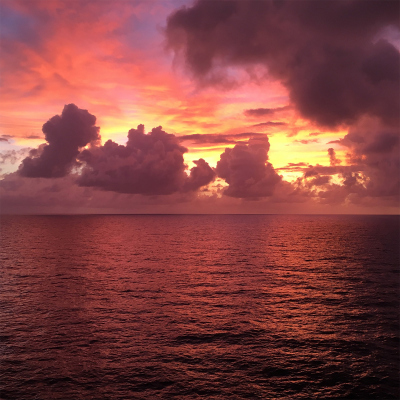 As many of you know, I love sunset photos and this one by Mel E. from Adventure of the Seas is fabulous.  Look at those colors!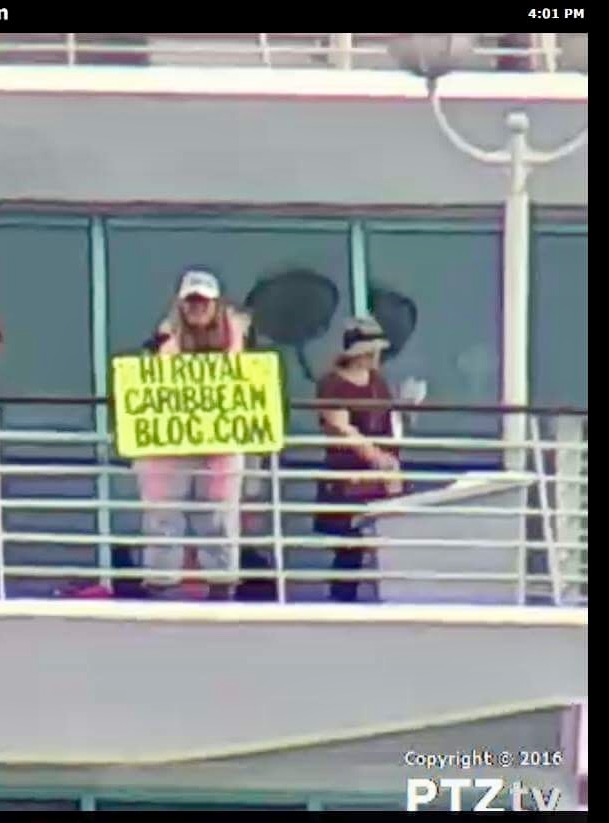 How awesome is this photo of Kathy-CruisingKat giving a shoutout to us from Majesty of the Seas? This screen shot is from the Port Canaveral Web Cam, which is run by the PTZtv folks.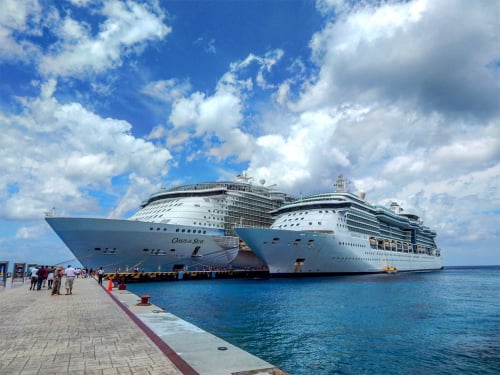 Here is Oasis of the Seas and Serenade of the Seas in Cozumel, taken by Emily K.  Two wonderful ships next to each other in a really fun port!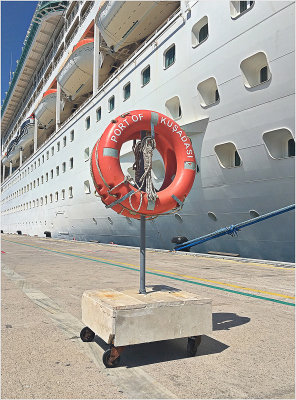 Adam Callaghan took this photo of Rhapsody of the Seas at the beautiful port of Kusadasi, Turkey. Lots of history to explore in that port.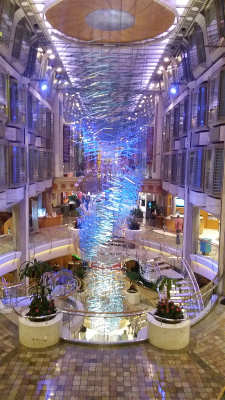 Our final photo this week was taken aboard Adventure of the Seas by Pamela.  The artwork in the Centrum of the Royal Promenade is always quite lovely.
Thank you to everyone for their great photos, and we invite everyone reading to send in their photos too.  Use this form to submit your photos to be included in an upcoming Friday Photos post!