Friday Photos
In:
Happy Friday and welcome to another round of Friday Photos, where we share our readers favorite Royal Caribbean photos on the blog!  If you want to share your photos, just use this form to send them in!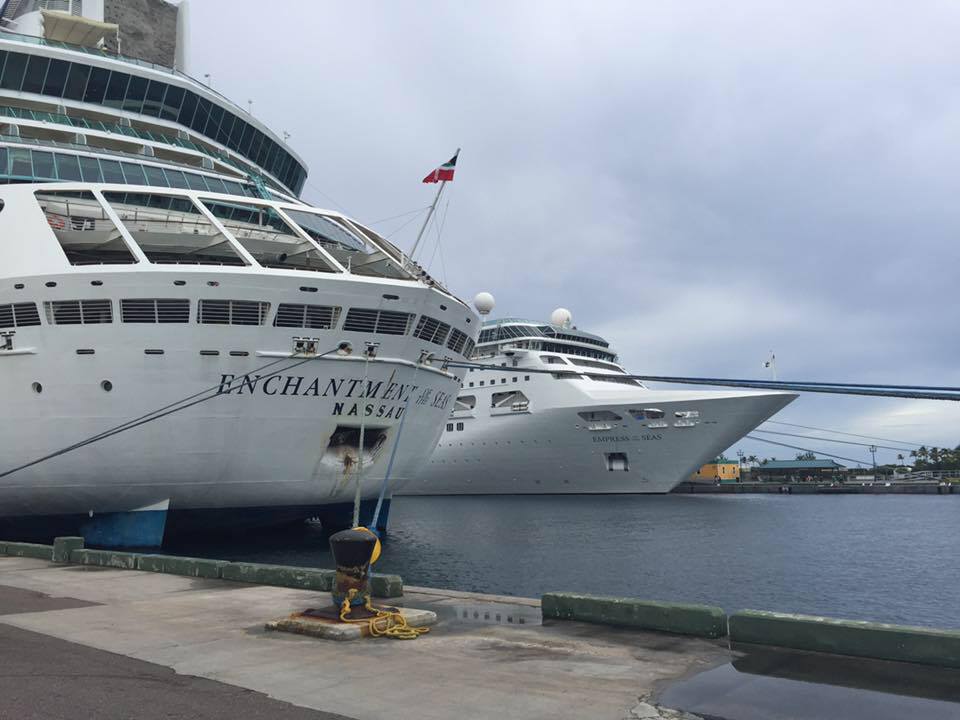 Our first photo is from Kayla (KLA) Gillman of Enchantment of the Seas docked near Empress of the Seas in Nassau. Two classy Royal Caribbean ships!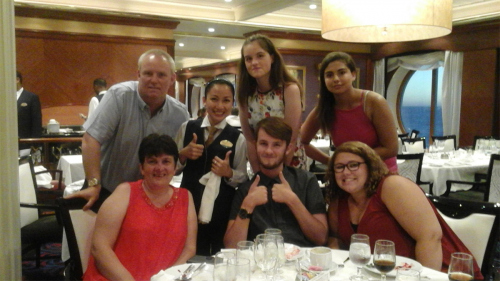 Alistair Allan shared this photo of he and his family and friends with their waiter, Emily, on board Navigator of the Seas.
Next up is this photo of Oasis of the Seas in San Juan by Robin Woske. Two of my favorite things in one photo, San Juan and Oasis of the Seas!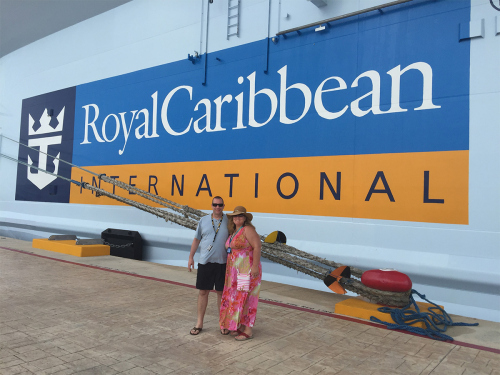 Kathy Pepperd sent this photo of her and her husband, Dirk, in Cozumel right next to Allure of the Seas.  You get a good sense of how large a ship Allure is with a photo like this.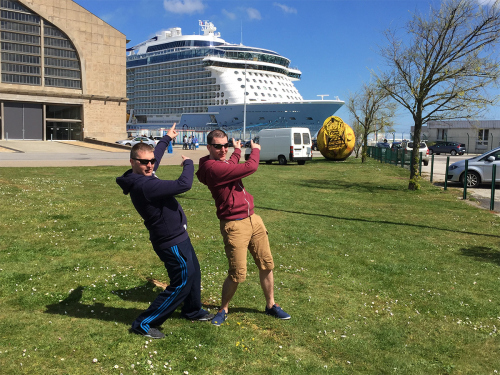 Gordon Marron and his brother took this photo in front of Ovation of the Seas in Cherbourg and I would be excited if I was on her maiden voyage too!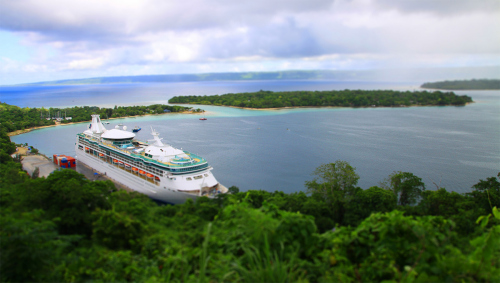 This photo of Rhapsody of the Seas by Shawn Crossley uses a photography technique known as tilt-shift, and it makes the ship look almost like a toy.  Very cool!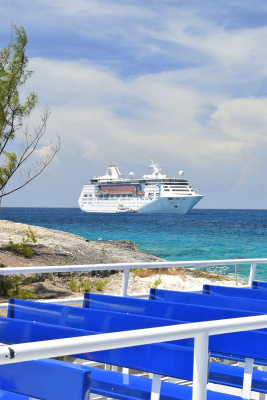 Here is another photo of Empress of the Seas, this time in CocoCay and taken by Krisztina Benko.  Looks like another day in paradise!
Thank you to everyone that submitted their Royal Caribbean photos! If you want to include your photos in a future Friday Photos post, be sure to send them to us!