Four questions you need to ask yourself before buying a Royal Caribbean unlimited alcohol package
In:
Royal Caribbean's unlimited alcohol packages have become incredibly popular with guests who love the idea of having a fixed price for unlimited cocktails, beers and sodas on the cruise, but are they right for you?
The unlimited alcohol packages are based around a basic idea: pay one flat daily fee and get all the drinks you want.
If you are trying to figure out if these drink packages are right for you, here are four important questions to ask yourself.
Am I interested in beer, wine, cocktails, or all of them?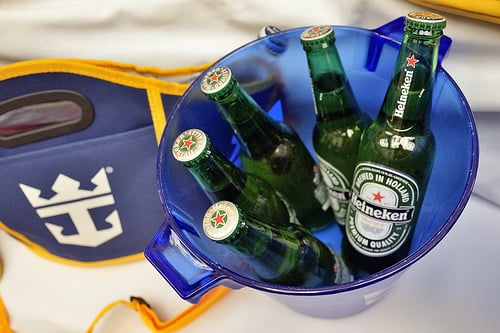 Before you can figure out if the drink packages are a good deal for you, you have to figure out which drink package appeals to you the most.
Royal Caribbean offers a few different drink packages that include different types of beverages, such as beers, sodas, cocktails, juices and more.
The key is to figure out which drinks you really want to have unlimited access to.  
Do you want alcoholic beverages or non-alcoholic drinks? 
Do you want cocktails or will beer and wine do?  
Are having fresh squeezed juices everyday important?
These are the kinds of important considerations to consider.
Can I drink about 5-6 drinks per day, every day?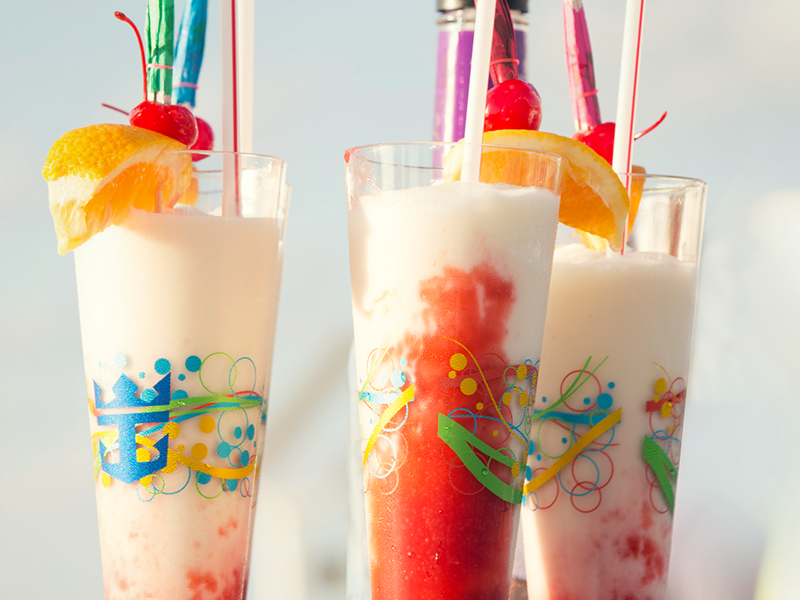 Perhaps the most important question to consider is can you drink enough to make the package worthwhile in terms of cost.
All the drink packages have a threshold of beverages a guest must consume each day to equal the cost of the same amount of drinks purchased a la carte.
At the heart of these unlimited alcohol packages is the proposition that you will drink enough to "break even" each day to make the packages worth it.  If you knew that you would not drink enough to make the package worth it financially, then you probably would not consider the drink.
On average, most of the unlimited alcohol packages take about 5-6 drinks per day to reach the daily cost of the drink package. The non-alcohol packages have a lower break-even point, that is closer to 3-4 drinks.
Keep in mind that you must consume enough drinks every day of your cruise to recoup the cost of the package, and the longer the cruise, the more difficult it can be to maintain that amount of drinking.
How much time will I spend on shore?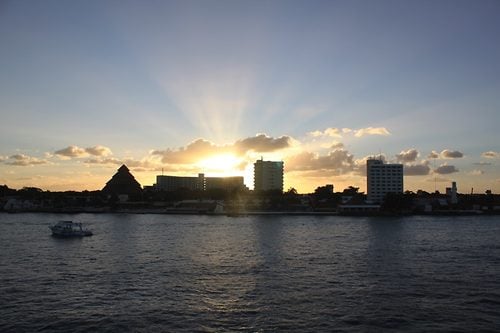 An overlooked consideration when it comes to figuring out if Royal Caribbean's drink packages are worth it is your cruise itinerary.
There is no question that the more time you spend onboard Royal Caribbean ships or at Royal Caribbean private destinations, the more time there is to take advantage of the drink packages.
If you are going on a port-intensive itinerary, that will leave fewer hours per day to use the package benefits compared to an itinerary with lots of sea days.
Also keep in mind that often purchasing drinks on shore can be cheaper than on Royal Caribbean ships, which can be a source of tremendous value.
How important is the convenience of having drinks pre-paid for me?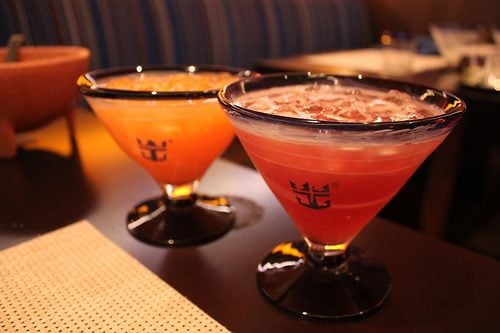 There is an intangible value that Royal Caribbean's drink packages offer to guests and that is the convenience the package offers.
We often hear from Royal Caribbean passengers who love how the package for not having to worry about keeping track of costs, the opportunity to try new drinks without fear of wasting money and being able to split up the cost of the cruise.
These "x-factors" may not always add up with the fiscals of the package, but then again, you are on vacation and part of a memorable vacation is not worrying about some details.
Do you think the unlimited alcohol packages are a good deal? Share your experiences with the packages in the comments!