5 completely untrue Royal Caribbean myths
In:
Royal Caribbean offers fantastic cruise vacations and many millions get to enjoy these voyages each year.  There are, however, misconceptions about what a Royal Caribbean cruise is all about and they're just plain wrong.
We've got five of the biggest Royal Caribbean myths to debunk for you, which will set the record straight.
1. Only new Royal Caribbean ships have the cool stuff onboard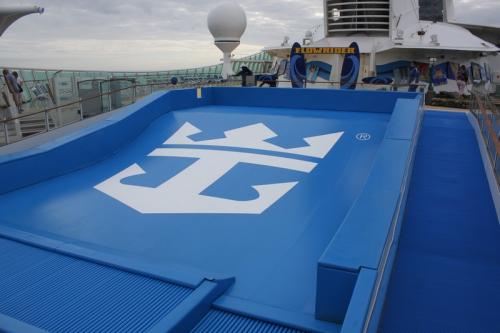 Royal Caribbean is about to wrap-up a $300 million project that brought many of the popular Oasis-class ammenities to all of the ships across its fleet.
Nearly all the ships in Royal Caribbean's fleet have gotten better wi-fi access, FlowRiders on select ships, brand new restaurants, nurseries, upgraded kid facilities, giant outdoor movie screens, digital wayfinders and a lot more.
The result has been an infusion of "new life" into the fleet, which gives guests more options to choose from when they select their ship.  Just because a ship is a little older than others, does not mean it lacks those cool new features that were first found on the Oasis-class.
2. You have to get really dressed up for dinner on a Royal Caribbean cruise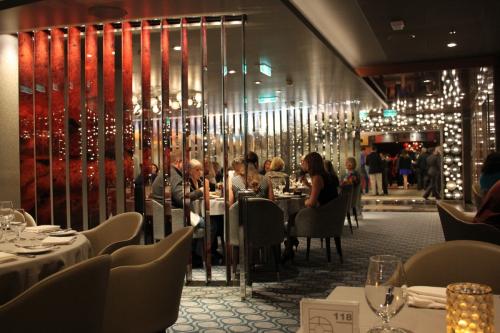 Cruising has changed quite a bit over the years and today, cruising is about relaxing in all aspects of the experience.
It's quite easy to go on a Royal Caribbean ship and never dress up if you don't want to.  In fact, on Quantum of the Seas, Royal Caribbean has dropped dress codes.  
Royal Caribbean does have dress codes for dinner on most of its ships, but they are suggestions and only relate to the main dining room and specialty restaurants.
Simply put, you can go on a Royal Caribbean cruise with just something that you might wear to a religious service or an upscale restaurant at home.  
3. Royal Caribbean internet is slow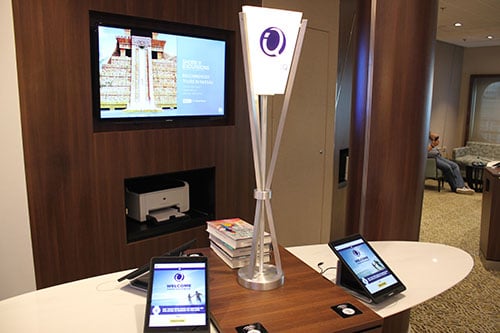 Royal Caribbean just activated high-speed internet aboard its Quantum and Oasis-class ships that deliver speeds like you're at home.
On these ships, you can not only browse the internet and check email quickly, but you can stream your favorite movies or make a video call to friends or family at home.  
Royal Caribbean also has plans to roll this new high speed internet across its fleet in the coming years.
4. Royal Caribbean isn't the best cruise line for families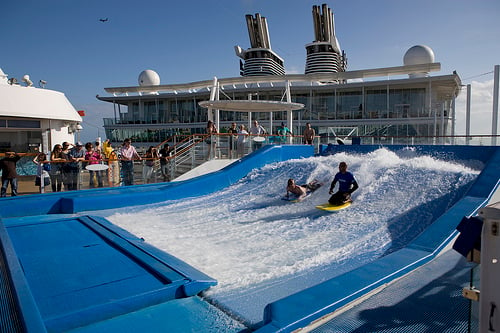 I could cite all the awards Royal Caribbean wins each year for being the best at family cruises but the fact is Royal Caribbean built its ships to be the perfect family vacation.
Royal Caribbean has been a partner with DreamWorks Entertainment for many years now, which offers character meets, parades, movie screenings, character breakfasts and more onboard a number of its ships.
In addition, there's the Adventure Ocean program for children that is complimentary and offers structured supervision throughout the day and night.  Even toddlers and babies can enjoy the Royal Nursery that will allow parents to get away for a bit.
Teens have dedicated areas of the ship just for them to hang out, meet other teens and make their own fun onboard. There's also the great onboard activities such as bumper cars, surf simulator, mini-golf, ice skating and more.
In short, Royal Caribbean offers a lot for kids (and their parents) to do onboard.
5. Royal Caribbean has some of the biggest cruise ships in the world, which means it will be super crowded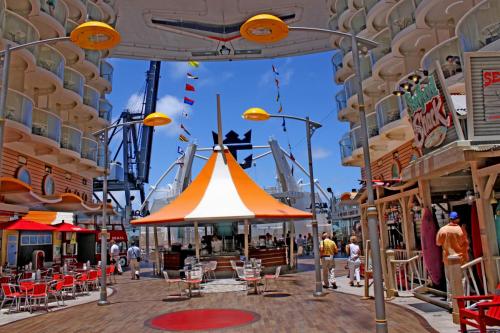 A ship that carries 5000 passengers can sound like it would be crowded but Royal Caribbean has been working on making the ship seem as uncrowded as it can.
Using the latest in crowd control strategies, these massive ships help spread people around and have plenty of space per passenger along with sprawling common areas that help reduce that "sardine can" feel.
Ask someone who's been on Oasis of the Seas and they'll tell you it doesn't feel like you're onboard with the population of a small town.  Rather, the ships are designed to keep people moving and for you to feel like you can stretch out anytime you want.