Royal Caribbean WOWbands: What you need to know
In:
What is a WOWband?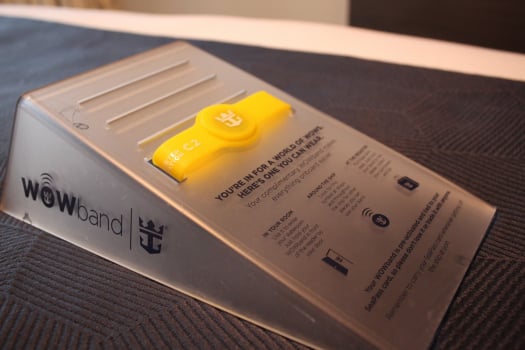 Worn on the wrist, WOWbands are bracelets that come in a variety of colors that allows passengers to connect with a number of Royal Caribbean experiences.
You can use your WOWband to enter your stateroom, purchase beverages, merchandise and anything else Royal Caribbean sells.  Plus, WOWbands serve as an easy way to distinguish which muster station you are assigned to.
Because you can wear your WOWband on your wrist, you do not have to bring your SeaPass card along anymore and this frees you up from trying to find the SeaPass card when you need it.  Just like the SeaPass card, you will not need cash or other credit cards because all charges go right to your SeaPass account.
What does a WOWband look like?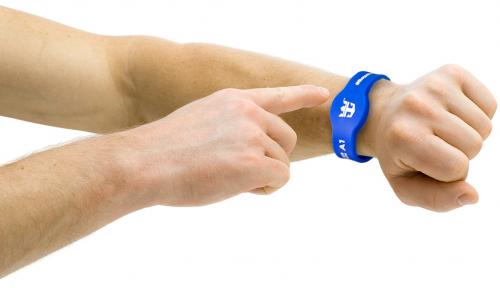 WOWbands are silicone bracelets that come in a variety of colors: white, yellow, black and blue.
You are limited in color choice to the muster station you are assigned to.
How does it work?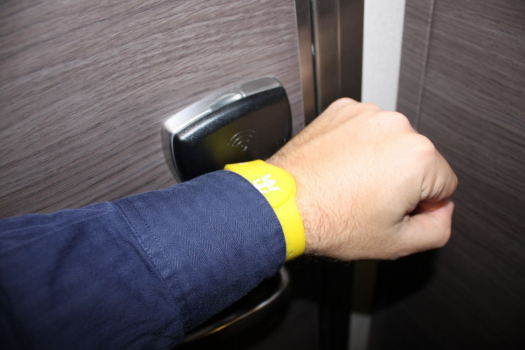 WOWbands use Radio Frequency (RF) technology that can be read by Royal Caribbean's readers that are found at kiosks, tablets and mobile scanners that Royal Caribbean crew operate.
Your WOWband is linked to your SeaPass account and holds all of your information related to your cruise vacation such as your stateroom information, dining reservations and more.  
Who can use a WOWband?
Any Royal Caribbean cruise passenger can use a WOWband, but they are optional.  You can still use SeaPass cards in conjunction with or in lieu of, WOWbands.
How do I get a WOWband?
When you enter your stateroom, you will find a WOWband for everyone in that stateroom. They are already activated and ready for use as soon as you get it.
How much do WOWbands cost?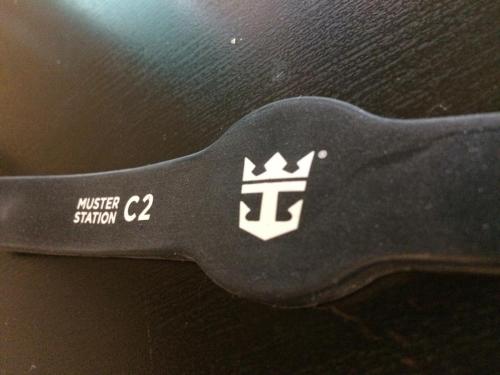 As of November 09, 2015, Royal Caribbean is testing charging $4.99 for each WOWband (WOWbands are complimentary for suite guests) on Anthem of the Seas.
WOWbands are complimentary for all guests aboard Quantum of the Seas.
Royal Caribbean will be offering in the near future additional WOWbands that are most customizable and offer unique designs.  These WOWbands will have an additional cost.   Designs and cost have not yet been announced.
What if I don't want to use a WOWband?
WOWbands are optional and you may keep your SeaPass card instead to use.  Even if you get the WOWband, you can use both.
Royal Caribbean is encouraging all guests to use WOWbands but they are not required.
What ships offer WOWbands?
Currently Ovation of the Seas, Harmony of the Seas, Anthem of the Seas and Quantum of the Seas offers WOWbands. 
Royal Caribbean does have plans to roll out WOWbands to all ships across the fleet, but that will take several years before it's all ready.