99 days of Quantum: Two70°
In:
To celebrate the launch of Royal Caribbean's Quantum of the Seas in less than 100 days, we're counting down each day with some really cool about the ship.  Check out our blog each day for a brand new post all about Quantum of the Seas.
Two70°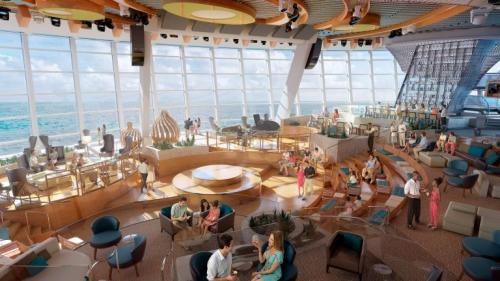 Perhaps one of the most innovative places on Royal Caribbean's newest cruise ship is Two70°.  This unique spot on Quantum of the Seas will offer entertainment, technology and an experience never before seen at sea.
As its name implies, Two70° offers a two hundred and seventy degree view from the aft of the ship.  An expansive ocean view that is two decks high allows you to see an amazing view during the day.
At night, Two70° transforms to offer a seamless video projection, robotics and human artistry.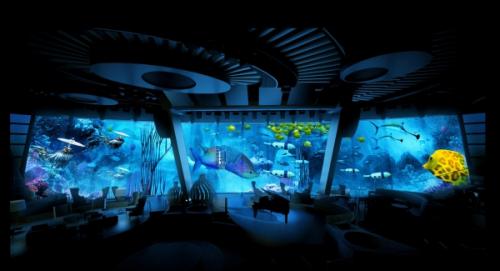 Inside Two70° you will find Vistarama, a floor-to-ceiling sea view that will take you anywhere in the world in seconds thanks to some amazing projection technology.  There's also ROBOSHOW, where six Roboscreens take the stage to offer surprise performances throughout your vacation.   And then there's Starwater, a brand new Royal Caribbean production that combines technology and actors.
Want more entertainment?  You will find Virtual Concert and Gatsby shows here as well.
Two70° will offer quite a variety of entertainment as this space was designed to always be a hub of activity.  Royal Caribbean designed Two70° to be a place that always has something going on and the ability of the entire room to transform in seconds is what makes Two70° really impressive.
Stay tuned for tomorrow's post as we celebrate 99 days of Quantum!