99 days of Quantum: Mamma Mia
In:
We're counting down the days until Royal Caribbean's next cruise ship debuts, Quantum of the Seas, with our 99 days of Quantum countdown.  Each day we will post something about this amazing new ship.
Mamma Mia
Royal Caribbean revolutionized the cruise industry when it first started offering Broadway shows at sea and on Quantum of the Seas, the tradition continues with the hit musical Mamma Mia!.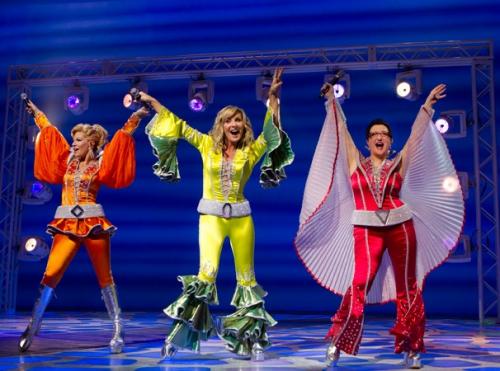 The long running hit show will be performed on every Quantum of the Seas sailing and it's included in the price of the cruise.
The fact it's complimentary is a big deal when you consider what Broadway show tickets cost, even if the show is on tour off Broadway.  
Since 2009 three other Broadway musicals have debuted on Royal Caribbean: Hairspray, Chicago and Saturday Night Fever.  Each show has been a big hit with guests onboard as it offers yet another great entertainment option.
Stay tuned for tomorrow's post as we celebrate 99 days of Quantum!