How to convince someone to take a Royal Caribbean cruise
In:
I was inspired by a fellow blogger who wrote about, "How to convince someone to visit Disney" and it got me thinking about a common question I run across of how to convince someone to take a Royal Caribbean cruise.
This question is targeted at two very different groups of people: those that have cruised before (but with other cruise lines) and those that have never cruised before.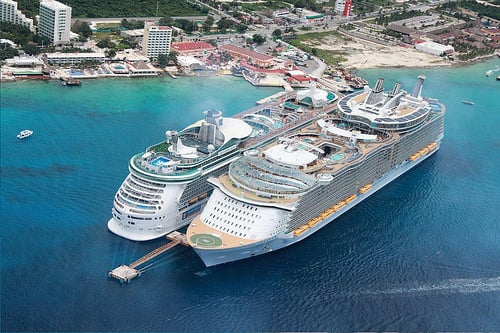 I know I've received my fair share of friends, family and blog readers who want to know why I choose to cruise on Royal Caribbean so much.  It's a fair question because when you see someone really fall in love with a brand like Royal Caribbean, some people start to wonder what the appeal is to see if perhaps they are interested too.
As fans of Royal Caribbean cruising, we're passionate people that want to share the excitement of a Royal Caribbean cruise with everyone else.  After all, cruising with friends is always best and by bringing people new to Royal Caribbean to try it too, you're hopefully helping them discover a very fun vacation.
The good news is regardless of if the person you are looking to convince (new to cruising or not), I believe it is very possible to convince someone to give Royal Caribbean a try (and have a good time too).
Hype the value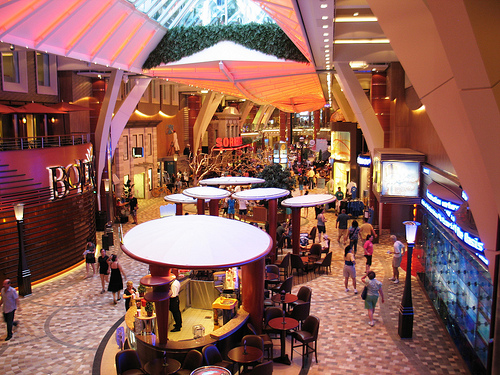 Cruising in general is a pretty good vacation value when you start comparing it to comparable land vacations.  Because food, travel (between ports) and entertainment come with the price you pay for the cruise, what you get for what you pay is often a good balance.
With Royal Caribbean, I feel their balance of cost versus product is the best in the marketplace today.  Sure there are cruise lines out there with cheaper cruise prices but I feel what you get for the money isn't satisfying.  Likewise, cruise lines that charge more than Royal Caribbean don't deliver that much more than Royal Caribbean does (for less money).
Thanks to Royal Caribbean's vast fleet of ships, there's good prices to be found year-round and around the world.  
When you're trying to convince someone why Royal Caribbean makes sense, I often start with the bottom line price of how much it will cost to get onboard and remind them of everything they get for that price.  Food, onboard activities, pools, shows, demonstrations, more food, dancing, bars and more (did I mention food?).
It's not what you think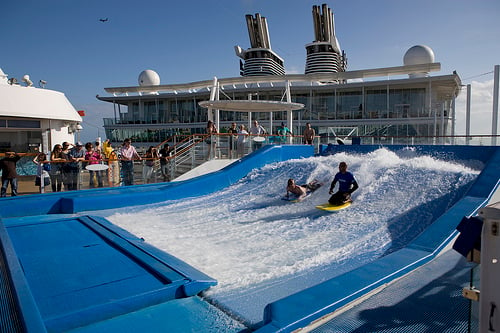 For those new to cruising, I think many people have certain ideas or pre-conceived notions of what a cruise is like.  It's largely based on what they've seen in television or movies and most times it's just not accurate.
The people that bring up the news stories about Norovirus, people getting lost at sea and other shocking stories, I remind them people get hurt everywhere on vacation.  Sadly, it's a fact of life.  
People get sick, hurt or worse at the beach, theme parks or in major cities.  The fact is, you can't avoid these risks because it's really just a fact of life.  However, the reality is it's very unlikely it will happen to you.  Remind them that the odds are low and Norovirus strikes many more people on land then ever at sea.  Remind them people get hurt all the time, everywhere.  You just have to be careful and mindful of the risks in advance.
The other major misconception is that all you do on a cruise is sit by the pool and there's nothing really to do.  I like to pull up a cruise compass from a recent Royal Caribbean cruise and start rattling off different activities onboard.  I often find these same people are surprised by how much there is to do on a Royal Caribbean ship.
In fact, I'll mention among the things Royal Caribbean does really well is offer a lot to do, especially on the newer cruise ships.  The company has strived for years to offer more and more onboard (often for free) and it's really up to you how much you want to do (or don't want to do).
Don't overdo it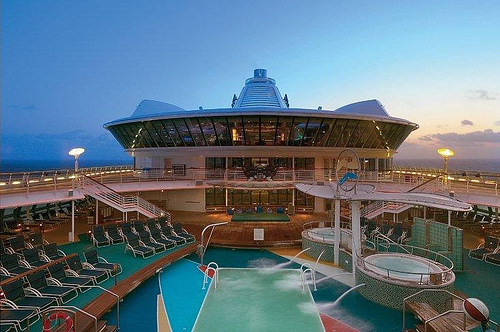 I know you really, really want them to love Royal Caribbean cruises as much as you but the last thing you want to do is overwhelm them.  You and I probably enjoy reading a site like this, checking out the latest YouTube videos of Royal Caribbean cruises and perusing Cruise Critic message boards until the server crashes but don't put that stuff in front of them.
While you may be a super Royal Caribbean fan, they are new and likely hesitant.  Let them get excited on their own when you mention the cool ports you are visiting or the new specialty restaurants you want to try with them.
It's important to let them move at their own pace and respect that they are still on the fence, even if they have tentatively committed to the idea.  Remember, one of the best aspects of a Royal Caribbean cruise is it's your choice what you want to do and how much of it you want to do.
I think it can be fun to email them a cruise photo you run across now and then of something they can look forward to if they go on the cruise or maybe a video of sunset on the pool deck of a Royal Caribbean ship to give them the sense of what to expect.  
Family fun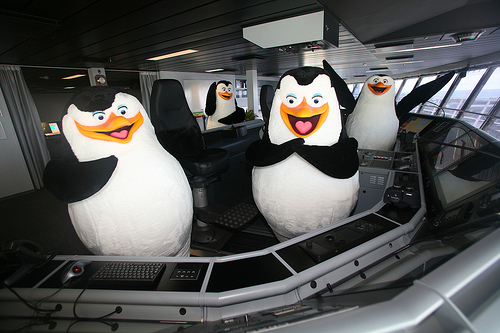 Royal Caribbean is a cruise line for almost anyone I feel, but there's no denying it appeals directly to family cruising.  This can be families with young children or older children.  Heck, grown up kids too!
Knowing whom you are trying to convince, if they are looking for a family vacation talk up the family aspect of a Royal Caribbean cruise.  There's opportunity for doing a lot of things together as well as alone time too.
Certainly families with younger kids will appreciate Adventure Ocean for two basic reasons.  First and foremost, the kids will have structured and supervised activities each day to take part in and meet new friends.  Royal Caribbean has focused more and more attention to its Adventure Ocean program, which goes from 3 years old all the way up to 17.
The other big selling point is for the adults because it's your opportunity to get alone time on the cruise.  We all love our kids but having a little time to relax alone by the pool, go shopping or take a walk together means a lot.  I can tell you as a dad getting some time with my wife to enjoy a drink at the bar was lovely.
Of course, families do want to spend time together and the nature of a Royal Caribbean cruise celebrates that.  From shore excursions where you will experience new adventures together to the onboard dining venues to the daily activities, there's a lot for families to do together.
Anything else?
Those are some good selling points for convincing someone to take a Royal Caribbean cruise but is there another good point or "ammunition" to use in convincing others to give Royal Caribbean a try?  Share your ideas in the comments below!