Review: AT&T Cruise Ship Calling, Messaging and Data plan
In:
Earlier this year AT&T announced it was launching a new smartphone cell service package made exclusively for Royal Caribbean ships (also available for sister brands Celebrity Cruises and Azamara Club Cruises) and on a recent cruise aboard Jewel of the Seas, we had a chance to check it out for ourselves.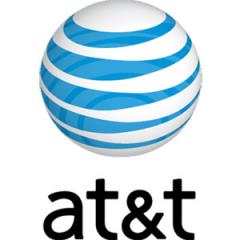 The idea behind the plan is simple.  Up until now, using your phone while on the cruise ship was prohibitively expensive due to roaming fees.  AT&T's plan allows guests to use their cell phones while onboard the ship without fear of a monster bill waiting for them.
There are three tiers to the plan and we opted for the AT&T Cruise Ship Calling, Messaging and Data plan, which includes 50 minutes of talk time, 100 text messages (sent, received text messages are covered by your regular text messaging plan) and 100 megabytes of data for $120 per month.  Obviously we only need the plan for the one month our cruise is falling on, so we signed up for it and cancelled it after our cruise.   I have an iPhone 4s that I was using the plan with.
The way it works is simple: you connect via your phone to the "Cellular at Sea" signal and whatever you use on your phone is covered by the plan.  The great thing about the plan is it allows you to stay connected with friends and family while on vacation.
In our use of it, we tried using all three facets of the plan.  As I mentioned earlier, to use this plan, you must use the Cellular At Sea signal, which is only available when the ship is sailing and must be at least 10 miles from land.  Due to the port-intensive itinerary we were on, that meant we could only use this during the evenings after we had left port and were far enough from land for the signal to be activated.
Using voice, text or data is just like using it on land.  You place calls or write texts or launch apps and they work largely the same.  One key difference is the speed, or lack thereof.  Since you're at sea, you're using Royal Caribbean's cellular signal to get a connection.  For voice and plain text messages (no photos), it worked pretty quickly.  Texting photos or using data usually required signifigant waits for tasks to finish.  In some cases, text messages with photos did not go through and had to be re-sent. This isn't AT&T's fault, but rather just the way things are with Royal Caribbean's cell signal.
I have to admit it was rather refreshing having the AT&T plan just so I didn't have to worry about texting or calling and getting hit with a big bill after my cruise.  My only suggestion for AT&T is there ought to be some app users can refer to see how much voice, text and data they have left in their allotment.  It's easy enough to keep track of text messages and voice calls used, but data usage is pretty tough to estimate.
I mainly used my plan for texting and data.  Because incoming text messages are covered by my regular cell phone plan, I found the 100 text messages to be sent over 1 week to be more than enough.  In fact, I set up Twitter before I left on my cruise to allow tweets via text message to allow me to keep this site updated without using my limited data allotment.
I think the AT&T Cruise Ship Calling, Messaging and Data is perfect for people going on a cruise who don't want to be limited to connecting with friends and family at home only when they can find Internet in ports.  It's not a service plan to allow for regular use of your phone while at sea, but rather just enough to cover basics.  And it's certainly a better idea than risking to use without a plan and hoping the bill you come back to isn't enormous.  
You can find more information about these AT&T plans, including how to buy these plans at the AT&T web site.
In accordance with FTC guidelines, please note that my AT&T cruise ship cell phone plan was provided by AT&T Wireless for evaluation purposes. However, my opinions and reviews are my own.