Friday Photos
In:
Welcome back to this week's edition of Friday Photos, our weekly showcase of beautiful Royal Caribbean photos our readers have sent to us to be featured.  If you have photos that you would like included in an upcoming Friday Photos blog post, then please send us your best Royal Caribbean photos!
Let's check out this week's batch of photos!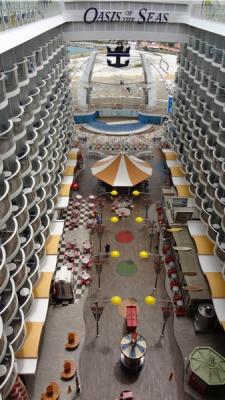 Christopher Pescatore sent us this photo from Oasis of the Seas on the May 18th sailing in 2013.  The Boardwalk neighborhood is so beautiful, it's hard to ever find a bad photo here.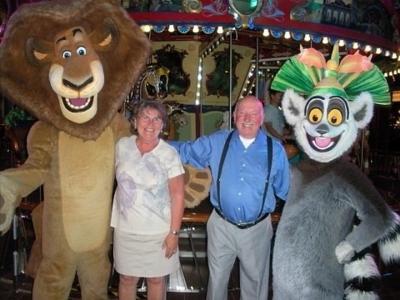 Speaking of the Boardwalk on Oasis of the Seas, Judy sent us this photo of her and some of her "friends".  If my daughter were writing this blog post, she would spend the rest of the post gushing over Alex the lion and King Julien.  Love those Dreamworks characters!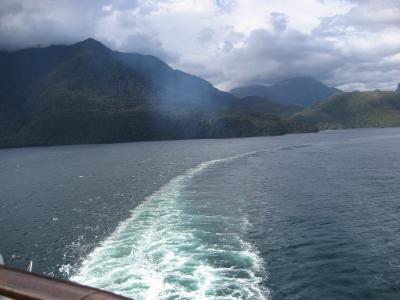 In the "serenity" category of photos this week, how about this photo from Maureen of Milford Sound in New Zealand, as seen from her aft balcony on Voyager of the Seas.  If you're looking for a quick mental escape, this is the photo to zone out to!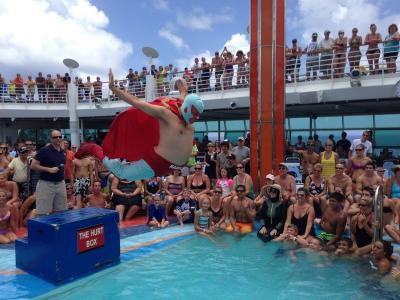 Tom & Diane Trudnowski sent in this photo from Freedom of the Seas in August.  It looks like the most epic belly flop competition jump ever.  If this guy didn't win, then there is no justice in the world.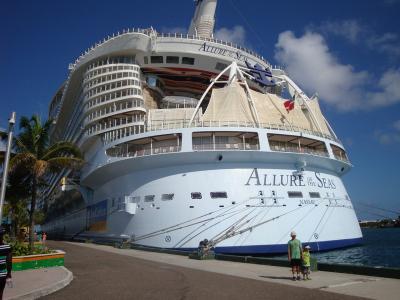 Next we have Matt, who sent us this photo of Allure of the Seas docked in Nassau, Bahamas.  I never cease to be amazed by the Oasis-class of ships and their immense scale.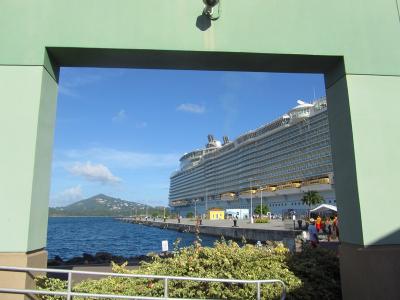 Want more Oasis-class photos?  Here's one from Gabriella, who sent in this photo of Oasis of the Seas docked in St. Thomas.  Perfect!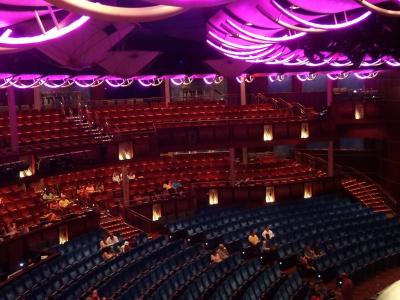 Victor Sacal continues the Oasis-class love fest this week with another Oasis of the Seas photo.  This is inside the ship in the theater.  I love the neon lights.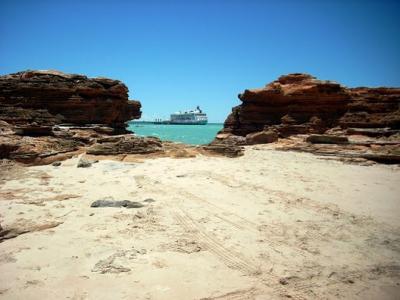 Lastly, we have this photo from John Paul of Rhapsody of the Seas.  The photo was taken in Broome, Western Australia on a 36 days circumnavigation of Australia and New Zealand. WOW! Just found something new to add to my "Things to do when I win the lottery" list.
Thank you to everyone who sent in their photos this week. Have a great weekend and be sure to send us your photos so we can post them next week by using this form.